The creative spirit
Where the spirit does not work with the hand there is no art
Leonardo da Vinci
Jeremy Bear
The Creative Spirit
Exhibition of Paintings and Drawings
The Birley Centre, Eastbourne
49 Carlisle Road, BN21 4EF
Open Saturdays and Sundays
from 10 am to 4 pm 8 – 23 July 2017
Jeremy will be there on 8 and 9,
15 and 16, 22 and 23 July.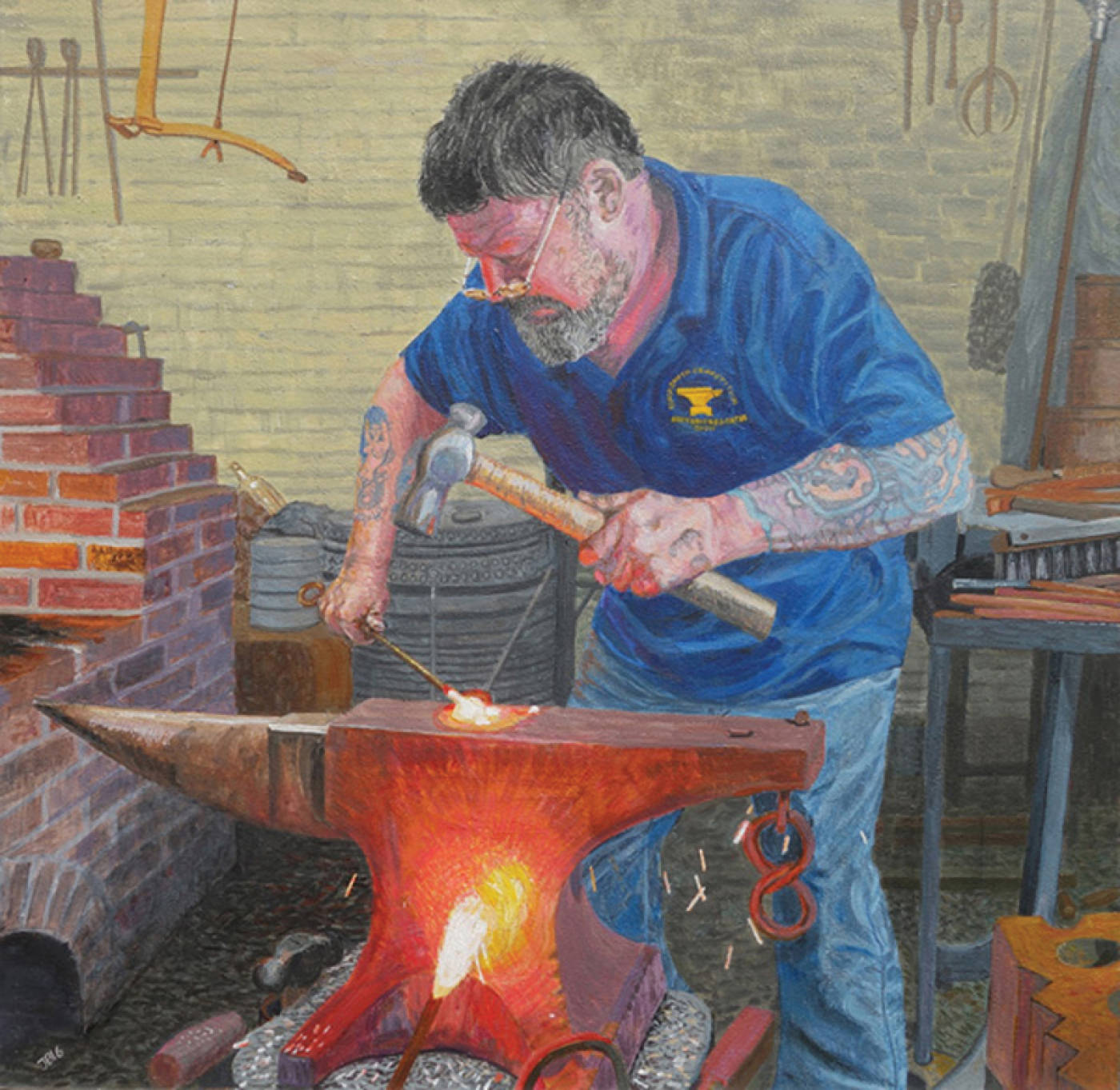 People and their lives are at the heart of Jeremy Bear's art work. His creative process starts when the creative spirit of others catches his attention. It may be people he knows well, working in their chosen media or a chance encounter during his travels that provide the material for each vibrant painting and detailed coloured drawing. It is the portrayal of the individual, their activity and the surroundings in which he finds them that is central to his way of revealing their creative spirit.
Jeremy grew up on a fruit farm in Sussex where he was always drawing on sheets of paper and making objects from the materials he found around the packing sheds. After leaving school he went on to study at Brighton College of Art and for many years worked as a film and television designer for the BBC; as Head of Design at Yorkshire Television and later as a freelance designer. Throughout this time he continued to produce his own paintings.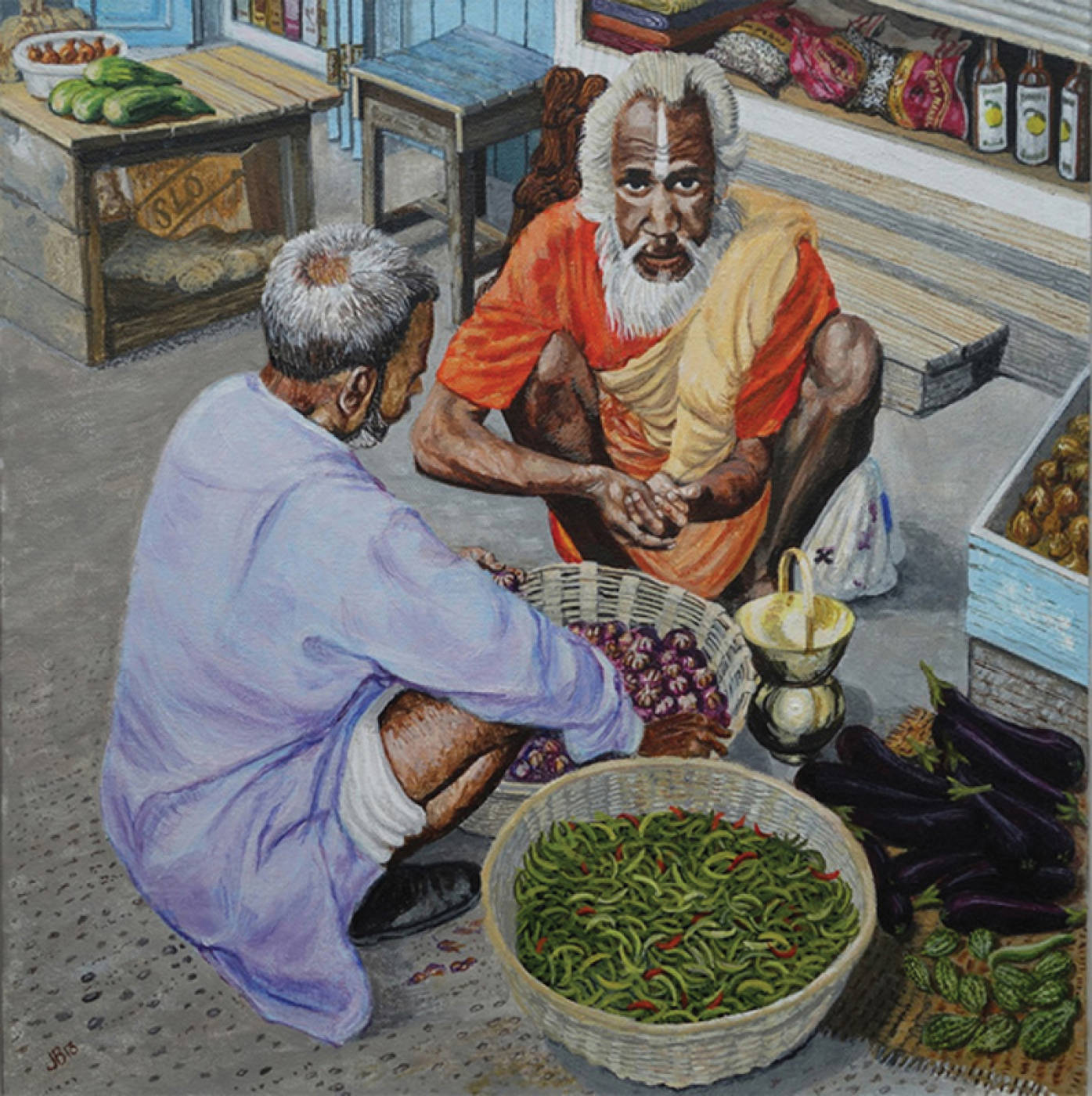 Nowadays, when not travelling, he divides his time between studios in London and East Sussex and all of his time is devoted to creating his own artwork, which he describes as celebrating the creative spirit of people in their everyday lives. Each painting tells a unique story.
Jeremy says of his artistic practice that ​"like so many of us I love to travel and discover new places and people.
In my work I aim to pass on my experience of their aspirational and inspiring lives and to capture a whole story in one image. Similarly with the current series of crafts people I aim to convey as powerfully as I can what is unique about them and the things they make."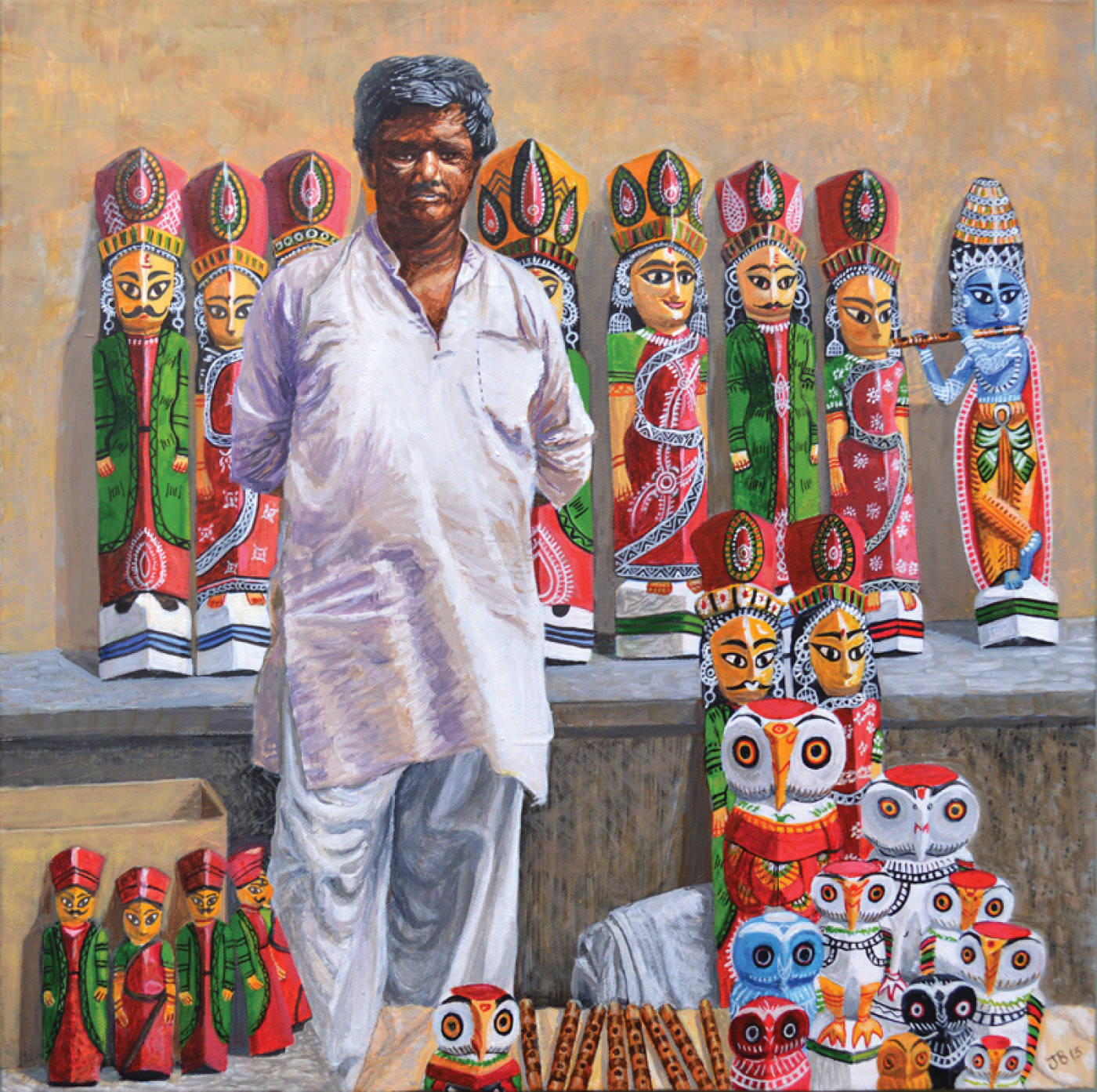 Talking about his forthcoming exhibition at The Birley Centre, Eastbourne Jeremy says ​"It is an exceptional opportunity for me to show a large selection from all areas of my work produced over the last decade. In this wide mix I hope visitors will find something of particular interest to them. A significant number of the paintings depict life in Kolkata and rural India. There is also a selection from a recent visit to Japan, working boats from many countries, a series of Sussex based crafts people and artwork I created for film and television, including drawings of my designs for well-known series like Dr Who and The Onedin Line."
Jeremy looks forward to meeting visitors to the exhibition on
Saturdays and Sundays 10 am – 4 pm
on 8 and 9, 15 and 16, 22 ‑23 July
To arrange weekday visits and for more information
email jezbear@​yahoo.​co.​uk
See www​.jere​my​bear​.co​.uk for more on Jeremy's work