The Fairfax Gallery will hold its 21st Christmas Exhibition from mid November at its Tunbridge Wells gallery. There is an an exciting line up of original paintings and sculpture by established, award-winning and emerging talent displayed over both floors of the gallery with a large selection behind the scenes.
Further images of the original paintings from the artists featured and many more can be viewed on their website.
www​.fair​fax​gallery​.com
The Fairfax Gallery was founded in 1995 on the elegant Lower Walk of the Pantiles and is one of the longest established businesses in the historic part of town. Whilst the Fairfax Gallery has another gallery in Burnham Market as well as regularly exhibiting in London, New York, Singapore and Hong Kong, the original Pantiles gallery always ensures it has the latest and strongest examples on display in its spacious gallery set over two floors of its listed building. The gallery offers services for private clients, interior designers including a home trail service to view art works in your own home or office to ensure the perfect piece. Visitors are welcome at the gallery.
Open 7 days a week (Subject to events). 23 The Pantiles (Lower Walk), Tunbridge Wells. Tel. 01892 525 525. www​.fair​fax​gallery​.com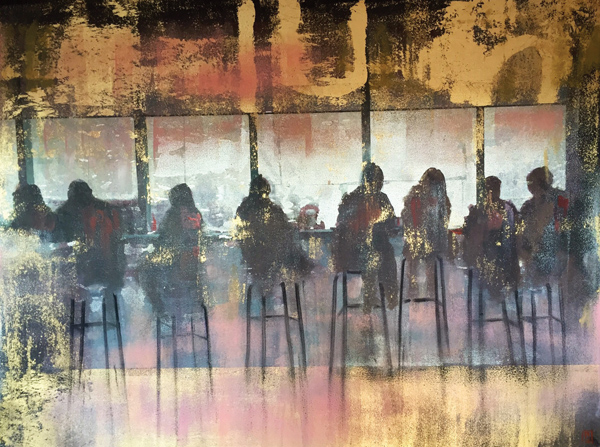 Barry Wilson, View from Tate Modern 80 × 100 cm Oil & Gold Leaf on Canvas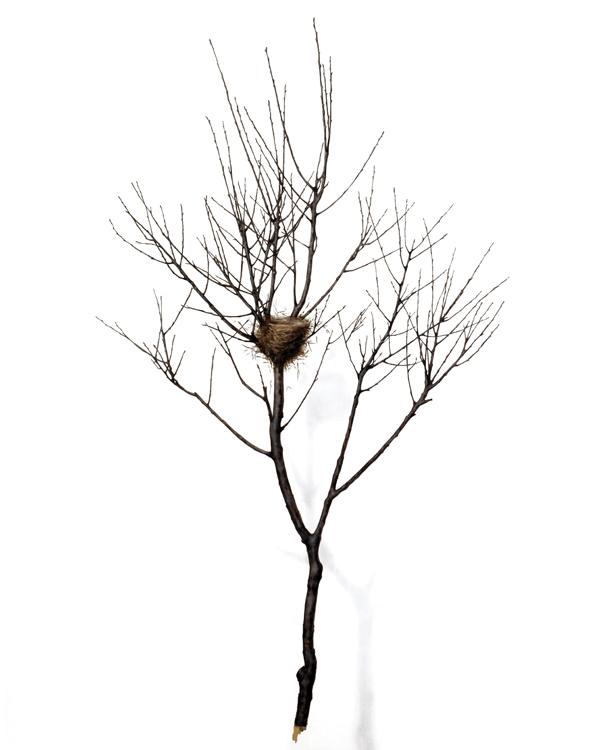 Dorion Scott, Nest Oil on Panel 152 × 122 cm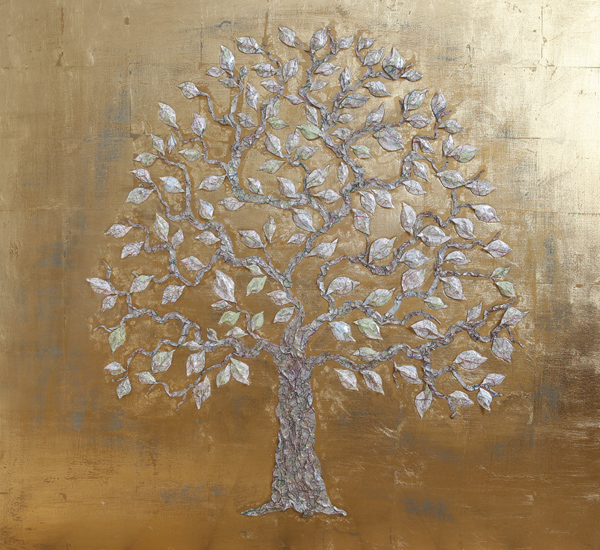 Gemma Harwood, Tunbridge Wells in Gold OS Map & Gold Leaf on Panel 110 × 120 cm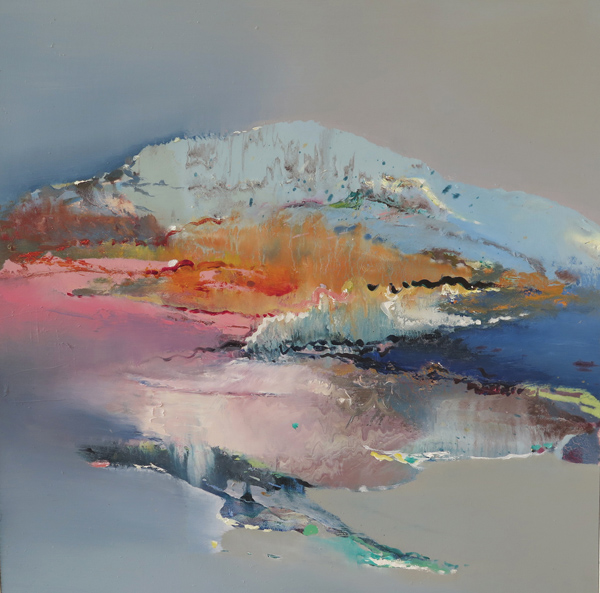 Elaine Jones, Mountain Peaks with Pink and Blue Oil on Board 60 × 60 cm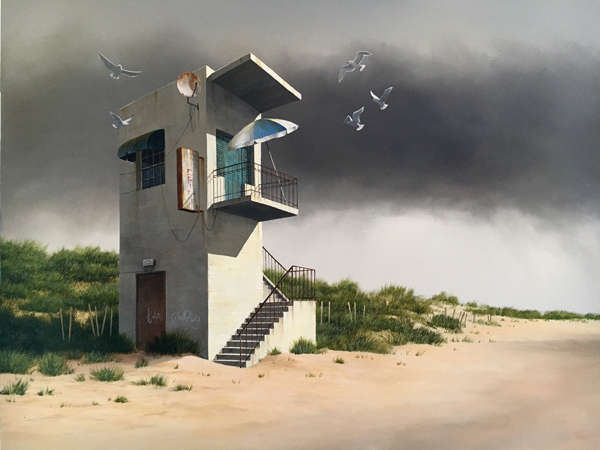 Lee Madgwick ​'Vacation' Acrylic on Canvas 80 × 100 cm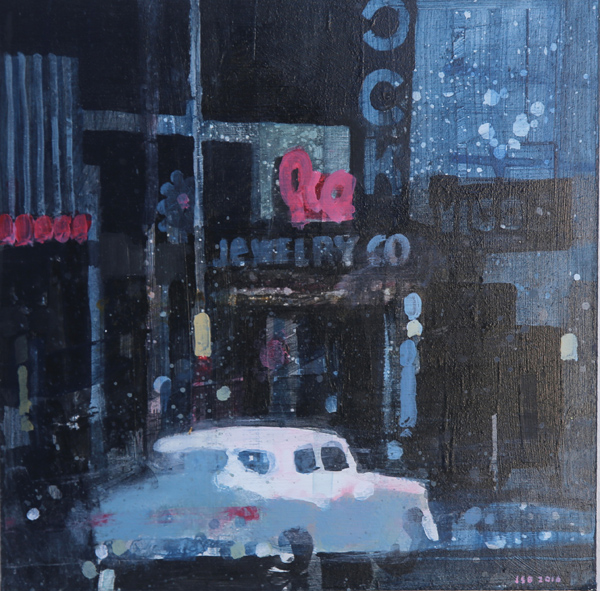 Julian Sutherland-Beatson, White Car Manhattan Oil on Panel 20 × 20 cm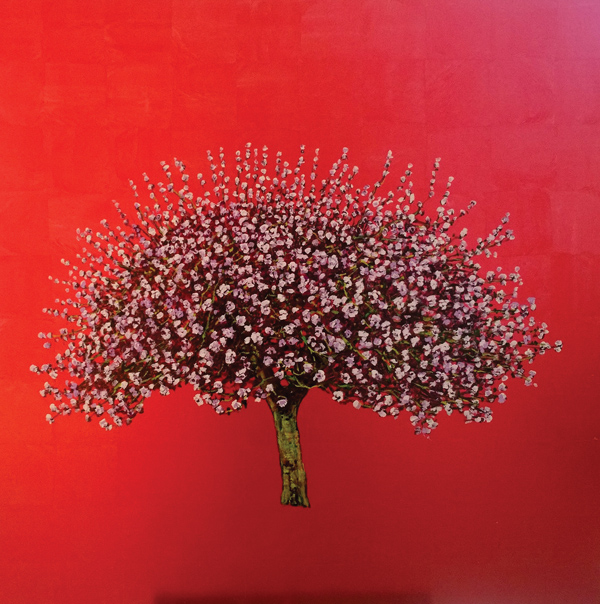 Jack Frame, Scarlet Blossom Oil on Metallic Leaf 105 × 105cm