The front cover story
Battle Abbey School Christmas Fun by Christopher O'Brien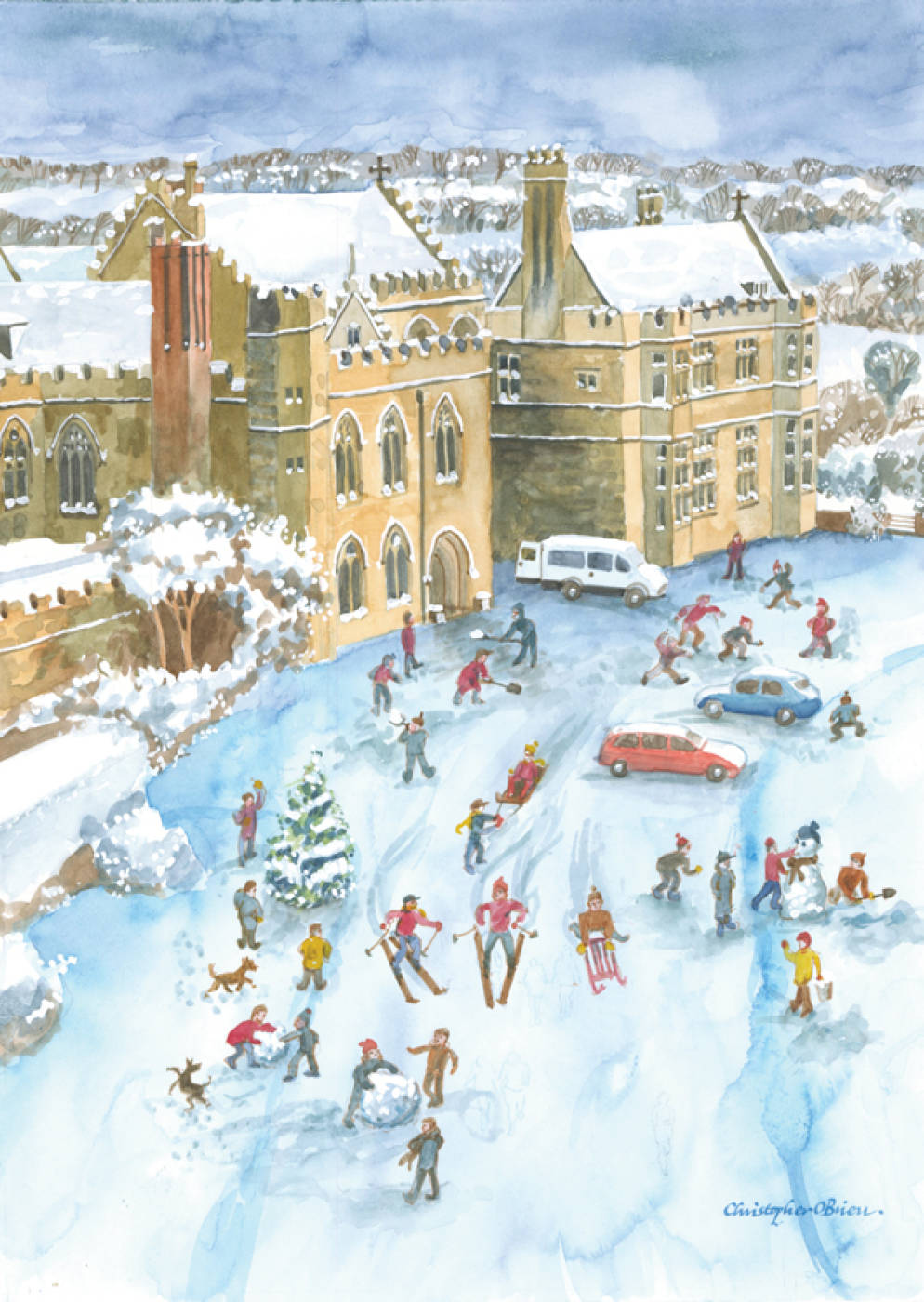 During the past few years Christopher O'Brien has been producing a series of watercolour paintings, some of which were shown in the Battle Arts Summer Exhibitions.
Christopher's initial training was at the Manchester College of Art where he gained the National Diploma in Design and the Diploma of Associateship, specialising in illustration. Two years National Service provided him with the practical experience in photography whilst abroad in Cyprus.
During his services Christopher took the opportunity of making sketches and paintings. A career in industrial graphics followed, practicing as a visualiser and illustrator. This continued in a freelance capacity plus some part-time teaching in art and photography.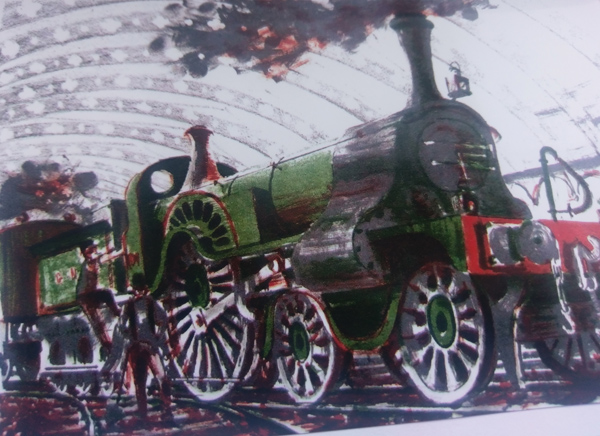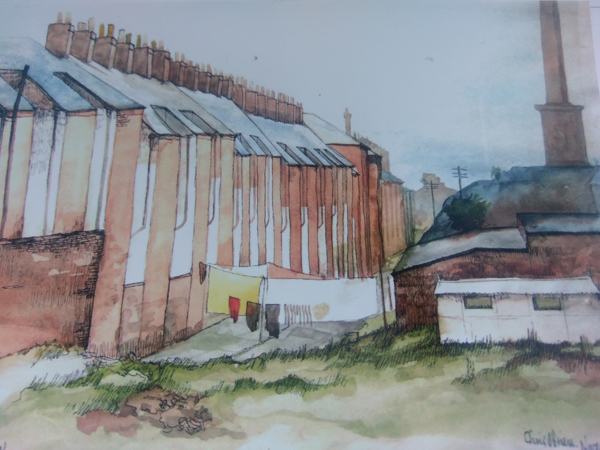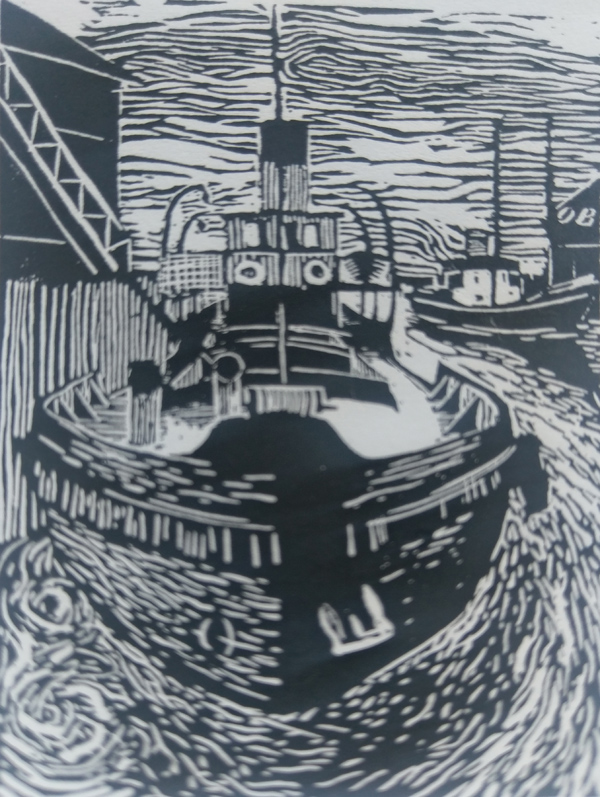 In 1970 Christopher was appointed as a lecturer in photography and design at the Hastings College (originally Arts and Technology). Meanwhile he continued on freelance commissions covering a broad scope in illustration and cartooning plus photography, and to date – calligraphy.
Some of his commissions included designing local rambling guide books, and for a period of time he was responsible for the publicity design in the previous Battle Arts Festival.
Throughout his life Christopher has enjoying making drawings from site. The preferred subjects are buildings and urban scenes. Graphic printing has interested Christopher in earlier years resulting in an abundance of lithographs, plus some etching and wood engraving. These works have been exhibited at various art galleries and private centres resulting in sales at home and abroad. Featured on this page are some examples of his work, stretching back to the 1950's.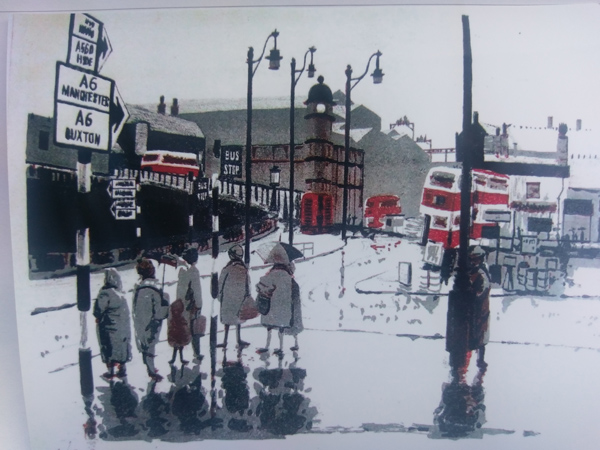 Christopher enjoys a sense of adventure and to inspire his paintings has travelled extensively to most parts of Europe, two trans-global trips and crossing continents by railway train in Russia, North American and Australia.
Christopher's present method of painting is to work from his own photographs, as in some cases poor weather and transient viewing was not conducive to prolonged outdoor sketching. From these photographs he was able to produce the finished painting.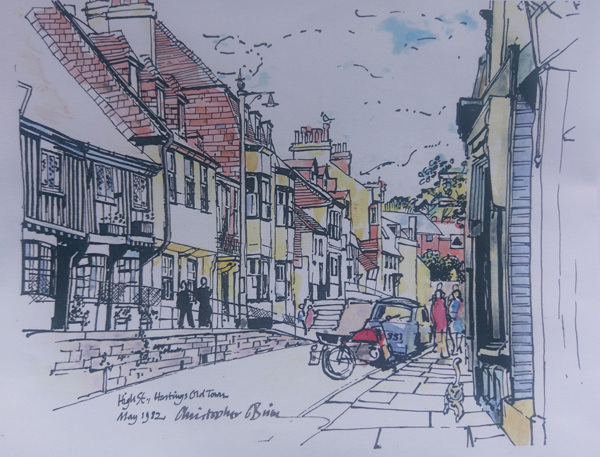 Christopher comments ​"That using a camera for planning my paintings is not cheating, as undertaken by distinguished artists centuries ago such as Canaletto who had used a portable camera-obscura for the same purpose, as did many other artists".
Most recently Christopher was commissioned to paint the front cover of this issue by Aspect County and Battle Abbey School. Christopher lives in Battle and is a well known and popular figure in these parts, so was the perfect choice in the year of the 950th anniversary of the Battle of Hastings to paint Battle Abbey School.
You can contact Chris on chris_​obrien16@​yahoo.​co.​uk