"

The garden is an ever changing sanctuary of colour, light and growth."

We are a nation of garden lovers, with many hours spent designing, nurturing and enjoying the green spaces that surround our homes. Mascot Media, in celebration of all things verdant, have produced a new book called The Illustrated Garden featuring the work of 69 printmakers. Having previously hosted an exhibition of a Mascot publication, The Artful Hare, Karen and Patricia of West End House jumped at the opportunity of putting together another show.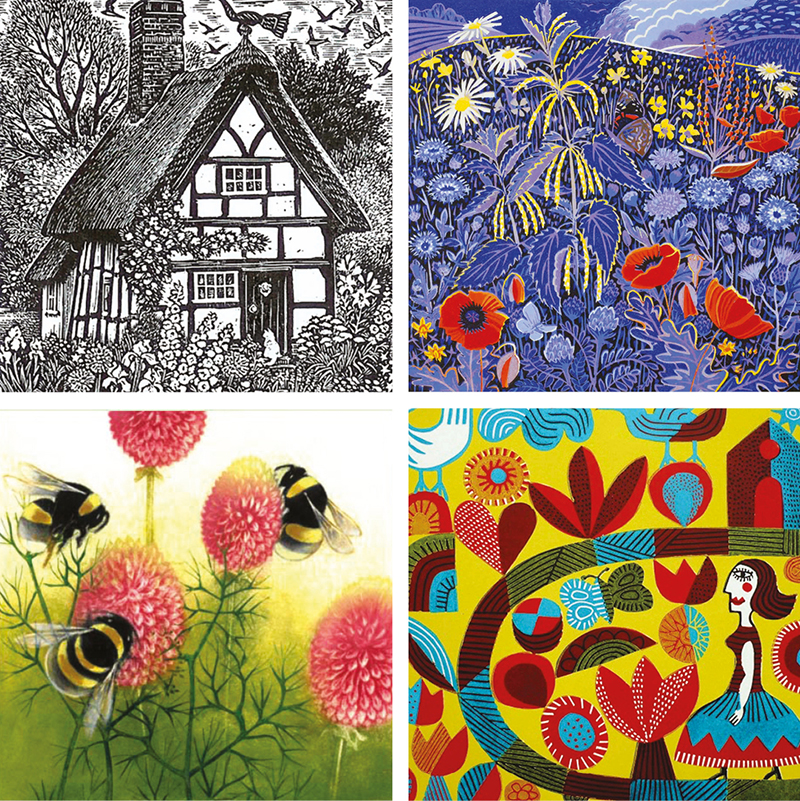 Artists pretty much started depicting gardens at the same time people began planting them, capturing ​'paradise' on parchment, paper, canvas, wood, vellum and on many other materials over several centuries. Patrons, designers and gardeners themselves wanted a record of their achievements. The public responded favourably and a new genre of art was established.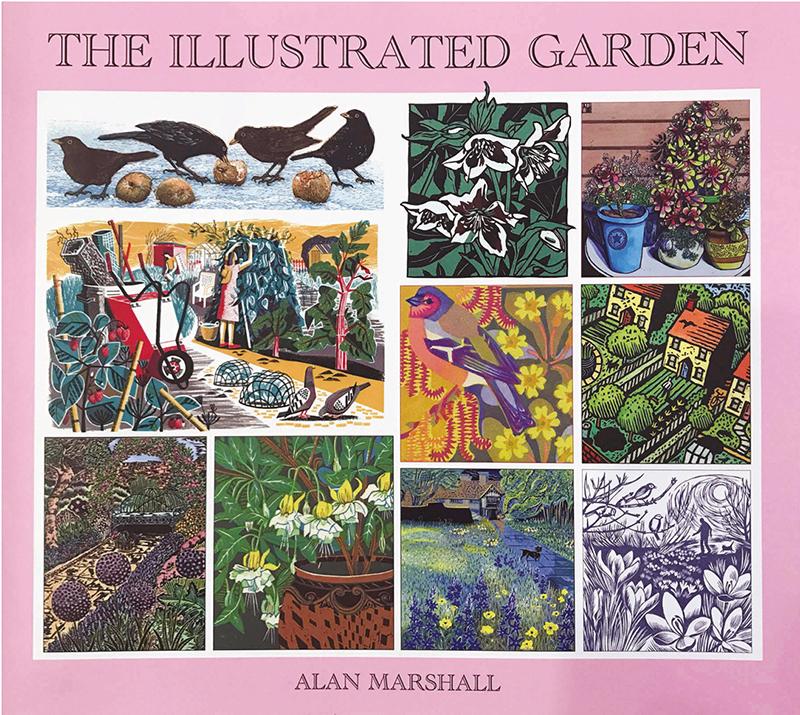 Whilst the show will focus mainly on printmaking, there will also be paintings, ceramics and sculpture. There is a long tradition of garden-themed printmaking, with wood engravers in particular carving their way through acres of box and lemonwood to create beautifully detailed depictions of flora. One such artist, Kent based Sue Scullard, says that she enjoys the challenge of inventing ways to engrave the diverse shapes of flowers and foliage in a luxuriant garden border, capturing their essence in a series of graphic marks on a dark ground.
"The garden is an ever changing sanctuary of colour, light and growth,' says artist Linda Nevill. ​"Whatever the season," says printmaker Sherry Rea, ​"I can find inspiration in the garden surrounded by wildlife, the veg patch, my fruit trees and the flower borders."
Situated in beautiful, historic Smarden, West End House Gallery shows original artworks and crafts by a range of renowned artists and makers. It is run by two local artists, Karen Papworth and Patricia Hawkins.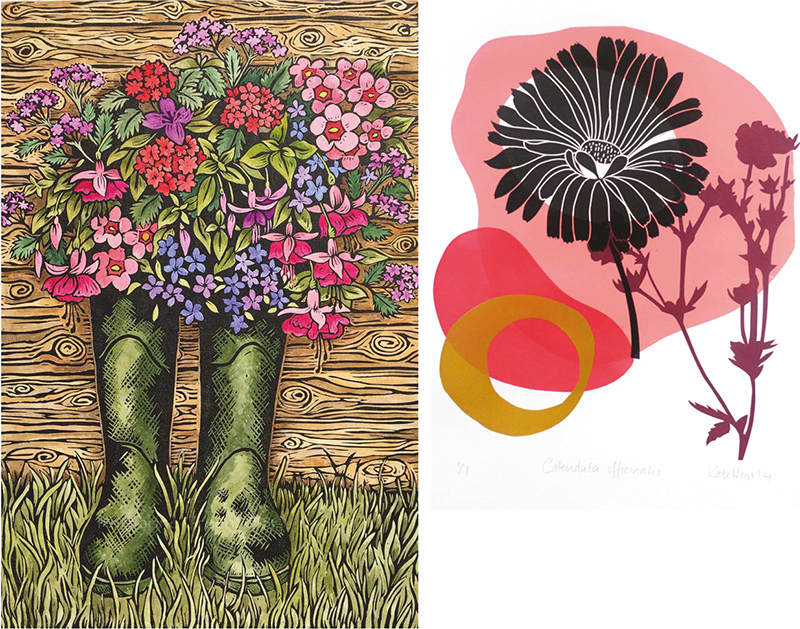 They run four to five themed exhibitions a year, with a lovely eclectic mixed display in between. Karen and Patricia's aim is to make the gallery space a friendly and stimulating environment with inspiring work, at all prices.
The Illustrated Garden runs from 29th September to 12th November 2018 with a preview evening Friday 28th September, 6.30 – 9pm.
Water Lane, Smarden, Kent TN27 8QB.
Open Thursday to Monday, 10am-5pm. Telephone: 01233 770261.
email: spike.​pia@​west-​end-​house-​gallery.​co.​uk
www​.west​-end​-house​-gallery​.co​.uk