The continued success of the Cranbrook Art Show with year on year support from visitors and buyers alongside the number of talented artists wishing to take part is indicative of how important this exhibition has become in the annual Cranbrook town calendar.
This year's selected artists all live and work in the South East, they are usually inspired by a personal response to many things; the drama of landscapes, water, the sea and skies, the cycle of growth and decay in nature, animals and how they move.
They use a variety of different ways and processes to convey their relationship with the world, creating textures, tone and colour in paintings, printmaking, ceramics, glass, jewellery and sculpture. Some experiment with a variety of materials.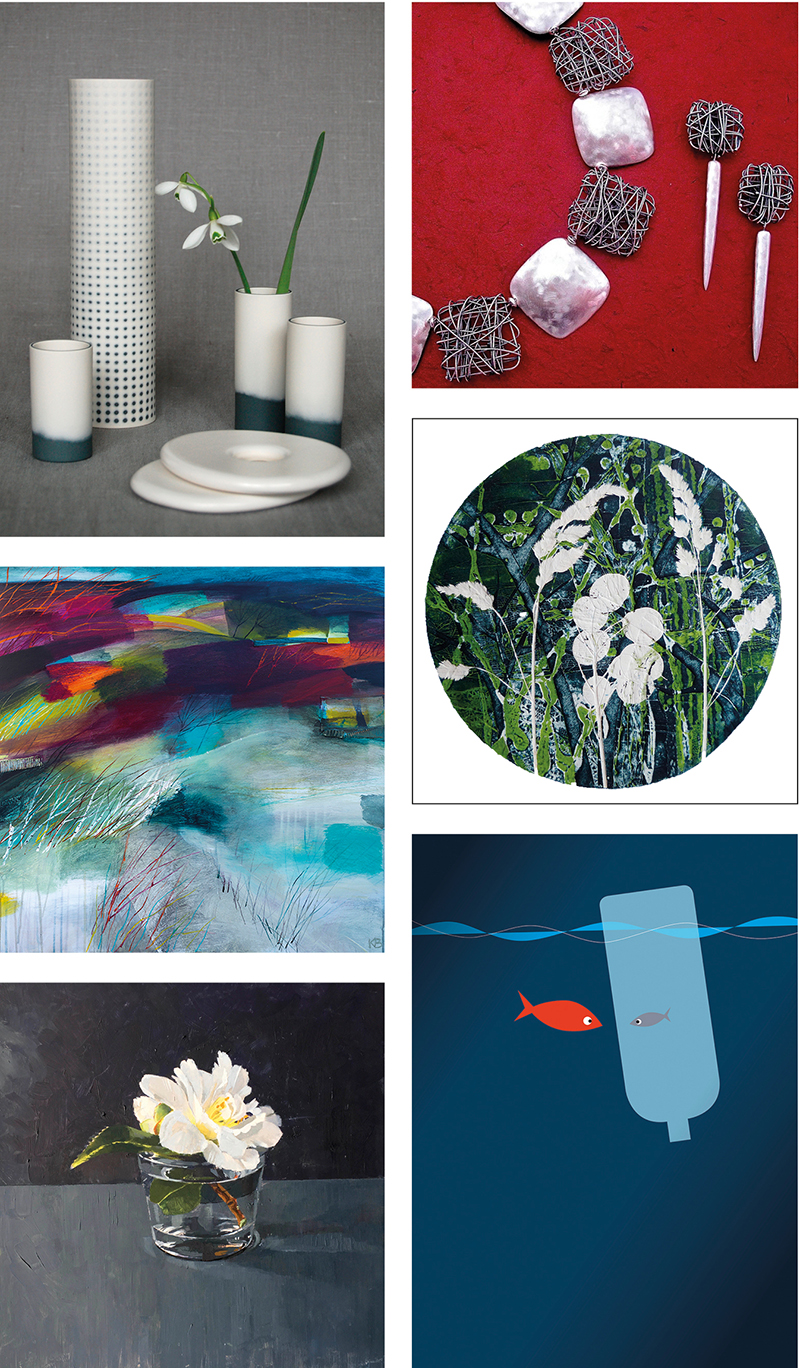 Whether they are walking the coastline, in woods, alongside hedgerows, or engrossed in the quiet contemplation of everyday objects, their artists are creating beautiful works of art from these experiences to exhibit. There will be oil and delicate watercolour paintings; representational and abstract artworks, so much to choose from for that special Christmas gift or a piece which will become a treasured possession.
The setting for the Art Show is the Vestry Hall in Cranbrook, a landmark building positioned at a bend in the road, where it can be seen all the way down the High Street. Wind your way up the stone spiral staircase to the magnificent vaulted hall. The town has plenty of free parking and cafes for light meals. There are a number of independent shops to visit and there are several good local pubs in and around the town.
The Art Show is proud to have been raising money for Save the Children for many years, the exhibition is open from Thursday 7th to Saturday 9th November 10am – 5pm with late night opening on Friday until 7pm, please see www​.cran​brookartshow​.org​.uk for more information.