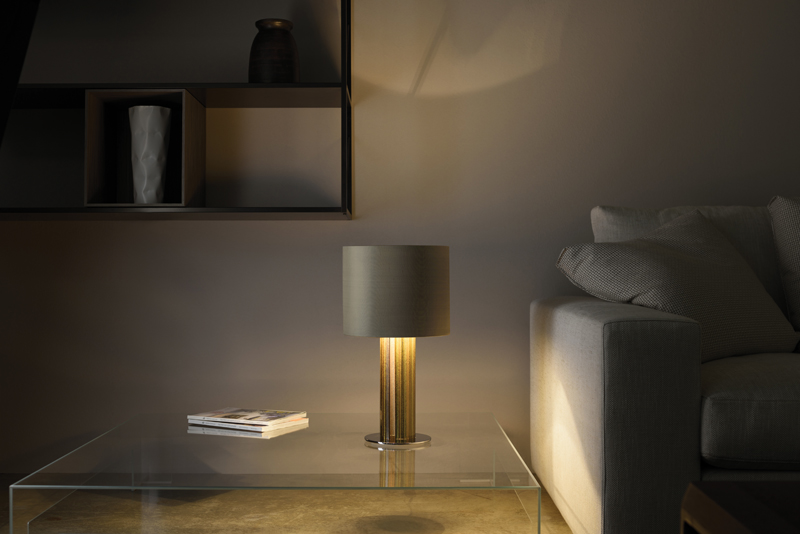 The Murano glass and English crystal collections
To create three exceptional new collections of table lights, the UK's leading decorative lighting consultancy and supplier, Cameron Peters Fine Lighting, has brought together radical young designers with the finest Murano and English glass craftsmen.
The Sommerso Collection is named after the Murano technique of ​"submerging" pieces of glass within each other, usually a colour within a clear glass form. It was designed by the prize-winning architecture and design studio from Vicenza, brogliatotraverso, who knew that they could draw upon the exceptional skills of ARS Murano, one of the Island's finest glassworks. The resulting designs combine great simplicity with profound beauty – and are very difficult to make.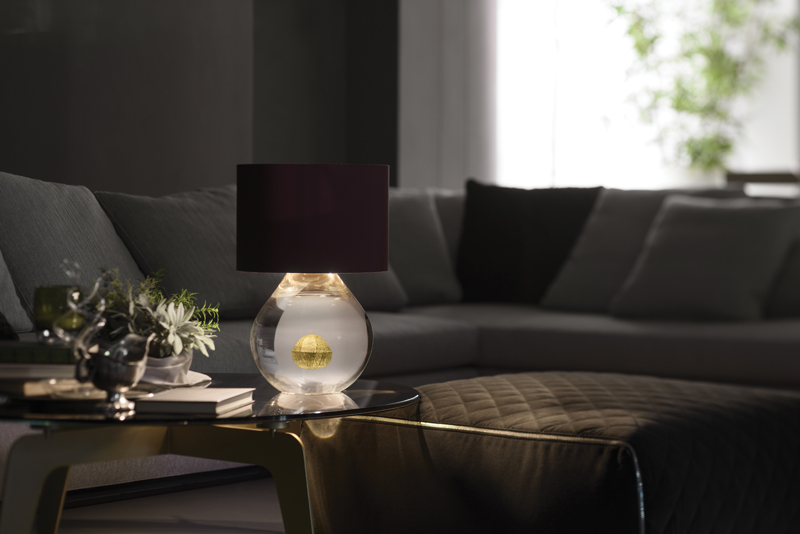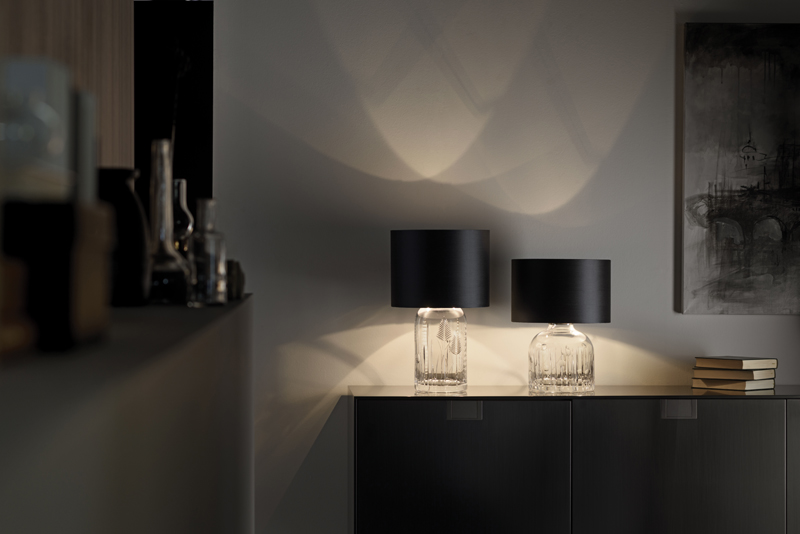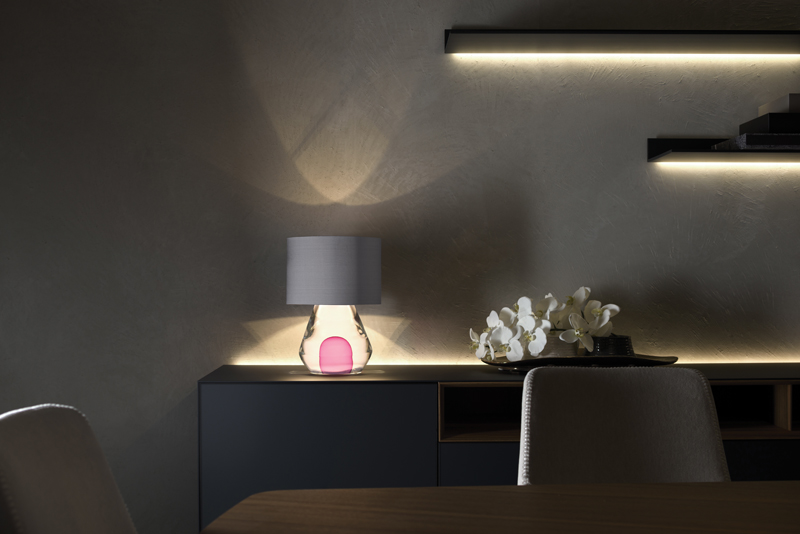 Each is entirely handformed by the master, Mariano Moro; no moulds are involved. Within a solid clear glass base, there floats, in Anima, a gold ​"spirit" (the anima), and New Born has coloured glass surging up from below. Wild Card is a tall elegant glass sculpture that has the lamps and shade fitted over it (which posed another technical challenge).
The Alfier Collection uses panels of glass rods of different colours that have been fused over a gold or platinum ground, and then slumped. This is done by Maurizio Alfier and his wife, Manuela Milan, in their studio near Venice. The shape is as simple as possible so as not to distract from the thrilling colours in the glass.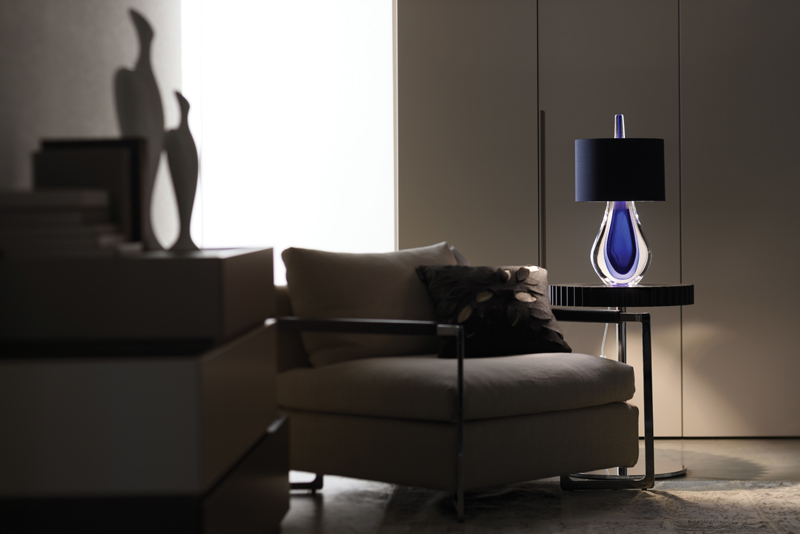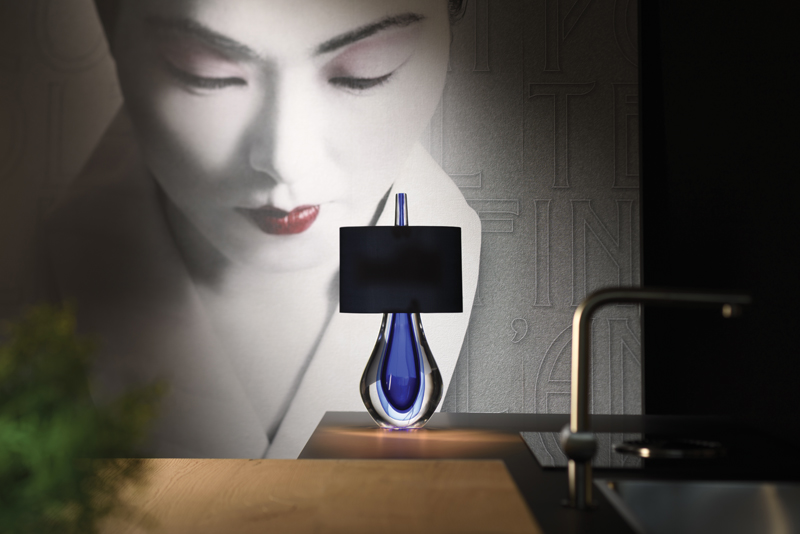 Finally, the English Crystal Collection is made by Dartington Crystal, one of the very last remaining glass factories in the UK, and designed by the leading glass artist Kathryn M Holford. The aim here was to show how effective crystal can be, even if it is not cut in the traditional lines and criss-crosses. So Kathryn has created elegant, airy, informal, designs based on nature – grasses and trees.
Cameron Peters Fine Lighting's cofounder, Peter Younie, comments:
"Our plan is not only to create beautiful, life-enhancing objects that will endure, but also to work with exceptional artists, designers and craftspeople.
"We want to increase the market for crafts that are in danger of being lost, which is why these collections include English crystal (for which there is now only one factory left) and Murano glass (for which, since the economic crisis of 2008, there has been a serious decline in demand).
"We hope potential customers will be guided, as we are, by Oscar Wilde's dictum: ​"do not use anything which you do not know to be a pleasure to yourself, and which you do not believe was a pleasure to the workman who made it."
All the shades are satin-lined, and available in any of the 160 colours of Pongees' duppion silk.
Prices range from £1,900 to £4,000.