Unknown Countries
Opens on

23

April at the Jerwood
Prunella Clough found beauty in the mundane and joy in the industrial landscape. Intrigued by overlooked and ignored spaces, this extraordinary British artist thought motorway hard shoulders and puddles on a desolate beach were exotic.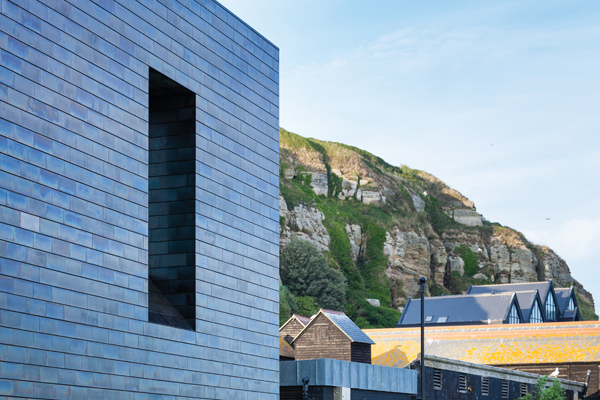 ©Ioana Marinescu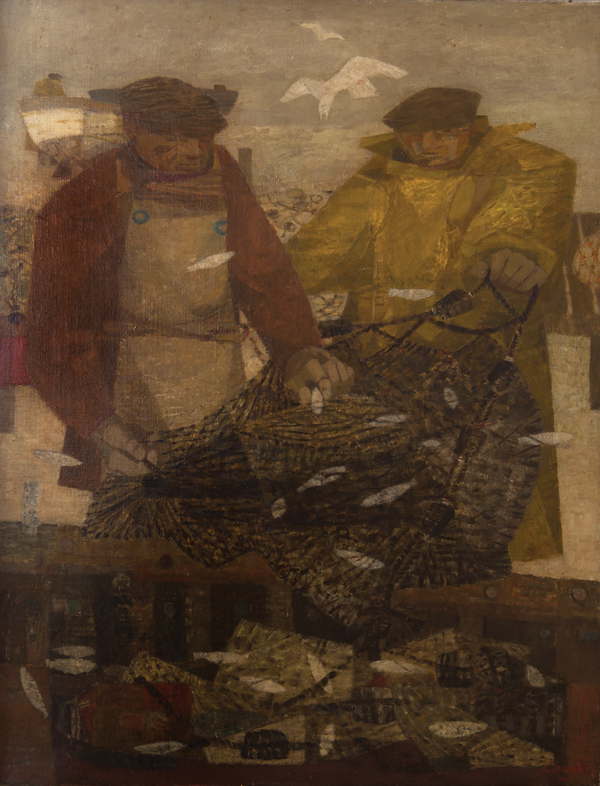 Prunella Clough, Fisherman with Sprats, 1948
©Estate of Prunella Clough/DACS 2016
Now a new retrospective of her work is being staged by Hastings' Jerwood Gallery, celebrating Clough's early industrial and later experimental works in a new exhibition called Unknown Countries, which runs from 23 April until 6 July 2016.
"We're highlighting the two major elements of her artistic practice," explains Jerwood Gallery Director, Liz Gilmore. ​"For Unknown Countries we've sourced works from right across her career, with the earliest piece from 1944, to one that she completed two years before she died in 1999. Effectively, the exhibition encapsulates fifty years of her output."
Appropriately for the gallery located on The Stade in Hastings, amongst the fishing boats and net huts of the historic Old Town, key works on display will include Fishermen with Sprats, (pictured) and some wonderful examples of her edgy, experimental ​'found object' works.
Born in 1919 to a wealthy family with aristocratic forbears, Clough enrolled at the Chelsea School of Art in 1937 and from there, became a full-time artist. Wartime service was the only interruption in what would become a much-lauded career. She passed away in 1999.
Shortly before she died, Clough won the prestigious Jerwood Painting Prize. The painting prize was awarded in recognition of an artist's life's work, not for individual artworks.
Although regarded by the experts as a major British artist of the 20th century, and recognised by a major retrospective exhibition at Tate Britain in 2007, Clough still has not received the attention and recognition that she deserves. ​"She was very reluctant to talk about her work, and often refused to promote and exhibit, and this may have contributed to her not getting the wider public recognition that she deserved," Gilmore explains. ​"It has been nearly ten years since a major Clough retrospective has been staged and this exhibition features some archive material never seen before."
Gilmore hopes that the Jerwood Gallery show will go some way to establish Clough in the wider public consciousness: ​"She was an individual, unique, and endlessly experimental artist. Clough was one of the greatest British painters of the 20th century and has been compared, in terms of significance and inventiveness, to Georges Braque. Clough deserves to be better known and appreciated today. She inspired generations of artists and continues to do so. She was a painter's painter."
Also, coming up for summer 2016, Pablo Picasso's work will feature in an exhibition called Bitten by Picasso (6 July – 9 October 2016).This family-focused exhibition showcases ceramics, paintings, etchings and photographs by and of Picasso. It draws upon the special collection and archive at Farley Farm House, at Chiddingly, East Sussex – the former home of photographer Lee Miller and surrealist artist Roland Penrose who were both friends of Picasso.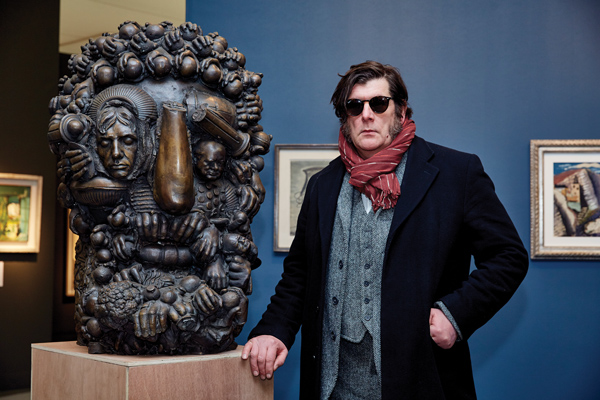 Artist Marcus Harvey with his sculpture
Historic Head which will be on show at Jerwood Gallery this summer
©Mark Cocksedge, courtesy of London Art Fair
Looking further ahead at the Jerwood Gallery is the hotly anticipated show of new work from one of the original YBA​'s – Marcus Harvey: Inselaffe (16 July – 16 October 2016)
'Inselaffe' is a German word meaning ​'Island Monkeys' and is used, perhaps derogatively but mostly light heartedly, to describe the people of England. It derives from a tongue in cheek theory that evolution must have stalled in the UK, as British people behave in such a yobbish manner.
Marcus Harvey's recent work in ceramics forges motifs and emblems of Britishness such as military memorabilia and joke shop knick-knacks into collaged portraits of historical figures – from Nelson to Margaret Thatcher and from Napoleon to Tony Blair.
The result is tough but humorous sculpture, unapologetic and brash, political yet ambiguous, considered and painterly, reflecting on his concerns of national identity and masculinity. Marcus says ​"It is partly to wrest something from the all-pervading guilt over colonial misdemeanours and in part to ironize an overly romantic valuation of the past. The sentiment seems to be in equal measure irony and affection."
This exhibition is part of Hastings' Root 1066 Festival – a number of spectacular indoor and outdoor events across 1066 Country staged by internationally renowned artists and companies marking the 950th anniversary of William the Conqueror's invasion of England and the Battle of Hastings. Find out more at 1066​con​tem​po​rary​.com
For around £35, you can become a Member of Jerwood Gallery and enjoy free admission throughout the year. Benefactors support the gallery with a donation of £400 per year and participate in special events and trips, as well as receiving all the benefits of Membership.
For more information visit jer​woodgallery​.org and follow @jerwoodgallery on Twitter.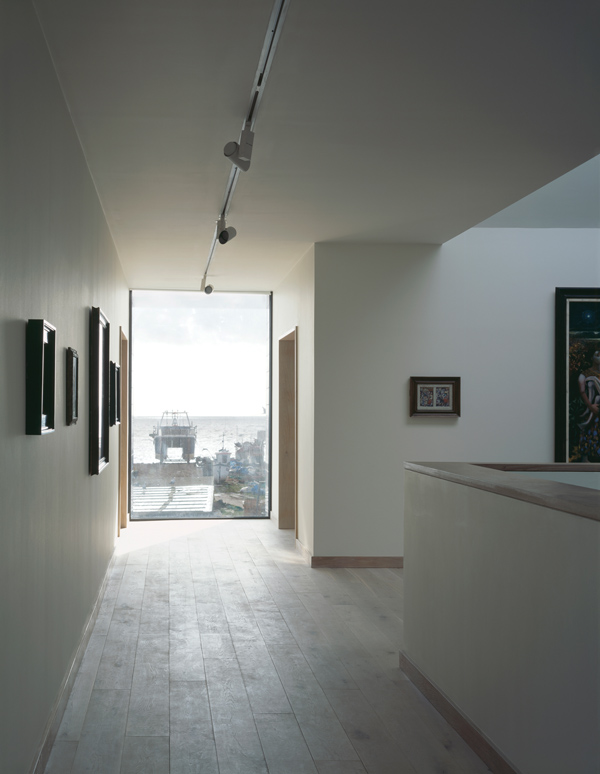 Jerwood Gallery, Hastings
© Alex Bland