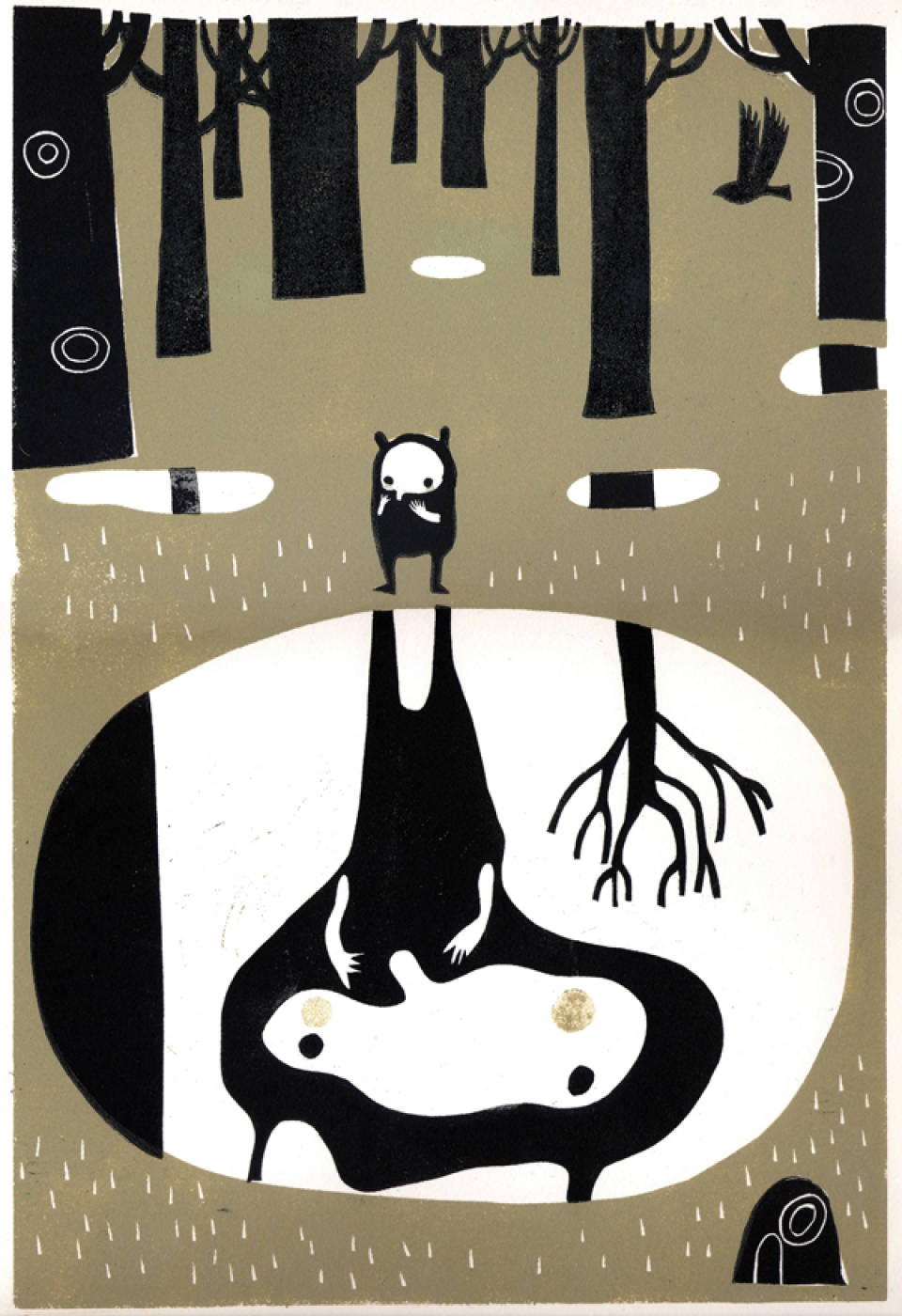 Upon Reflection
New exhibition of work by Melvyn Evans, 25th February to 27th March 2017
The West End House Gallery in Smarden is delighted to be hosting a new exhibition celebrating the work of Sevenoaks artist Melvyn Evans.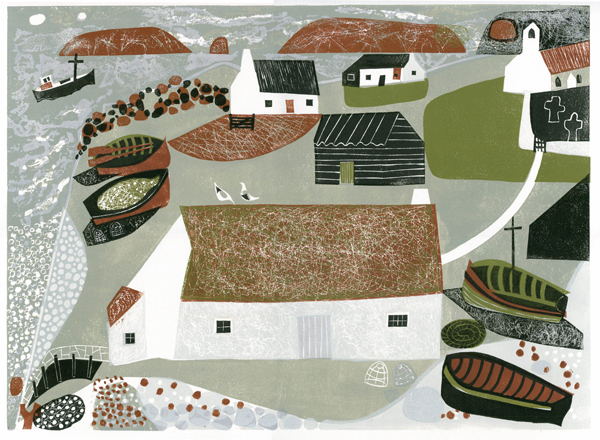 "We love Melvyn's work and have shown it since we took the gallery over 6 years ago" commented Karen Papworth and Patricia Hawkins of West End House Gallery. ​"We were lucky enough to be selected for the Affordable Art Fair in October last year and he was one of the first artists we thought to take with us."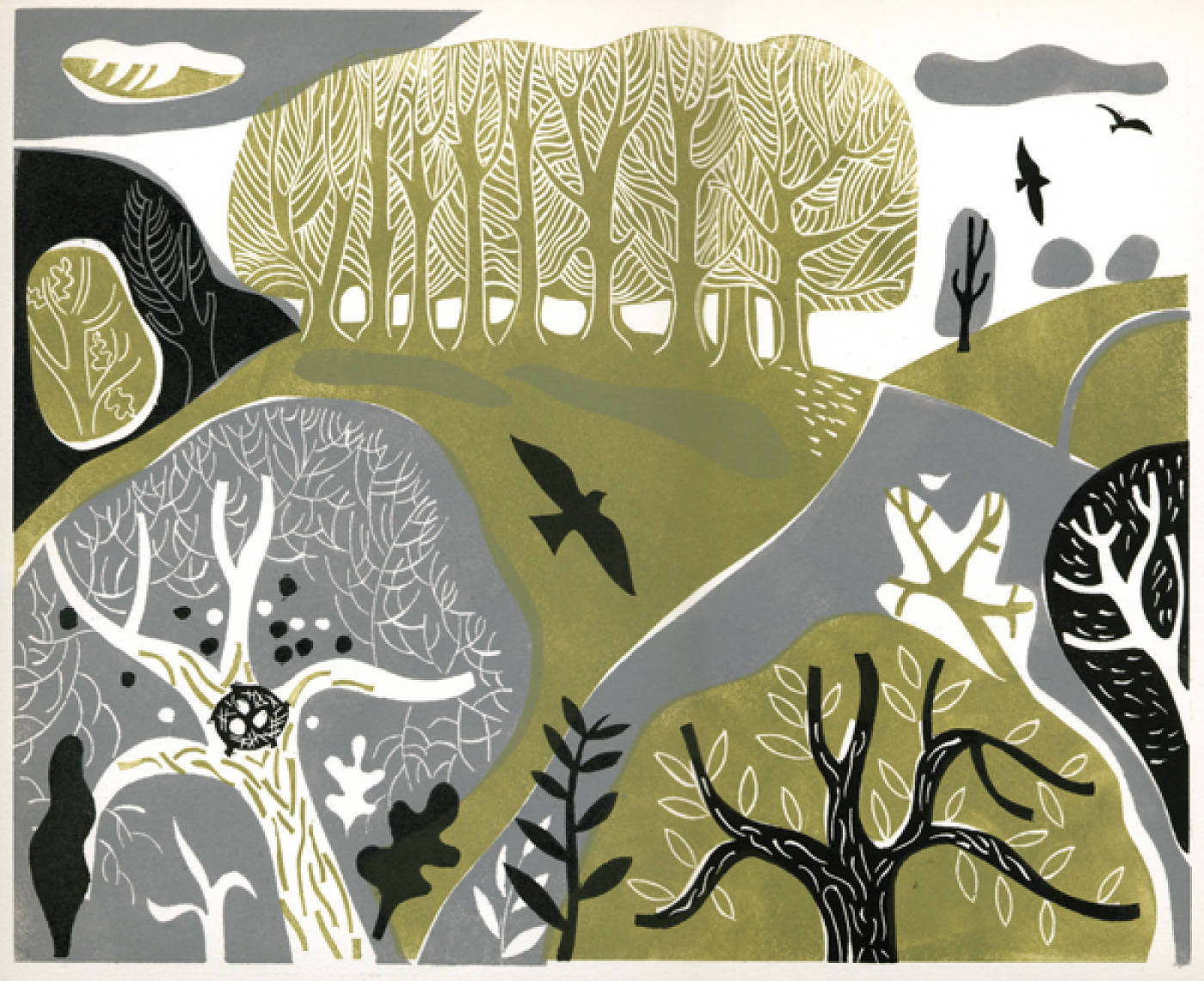 Melvyn has always had a love of art, growing up in a house that was full of paintings and art materials. Encouraged by his mother, an artist herself, he actually followed in his father's footsteps and began his working life as an engineer working on destroyers and submarines. He never stopped drawing and soon realised that art was his true passion and secured a place at Carmarthen Art College where he was free to explore all aspects of art. He then studied for a degree in Illustration at Exeter, went on to Goldsmiths and finally spent a year on a drawing course at the Royal College of Art under the tuition of Professor Bryan Kneale, RA.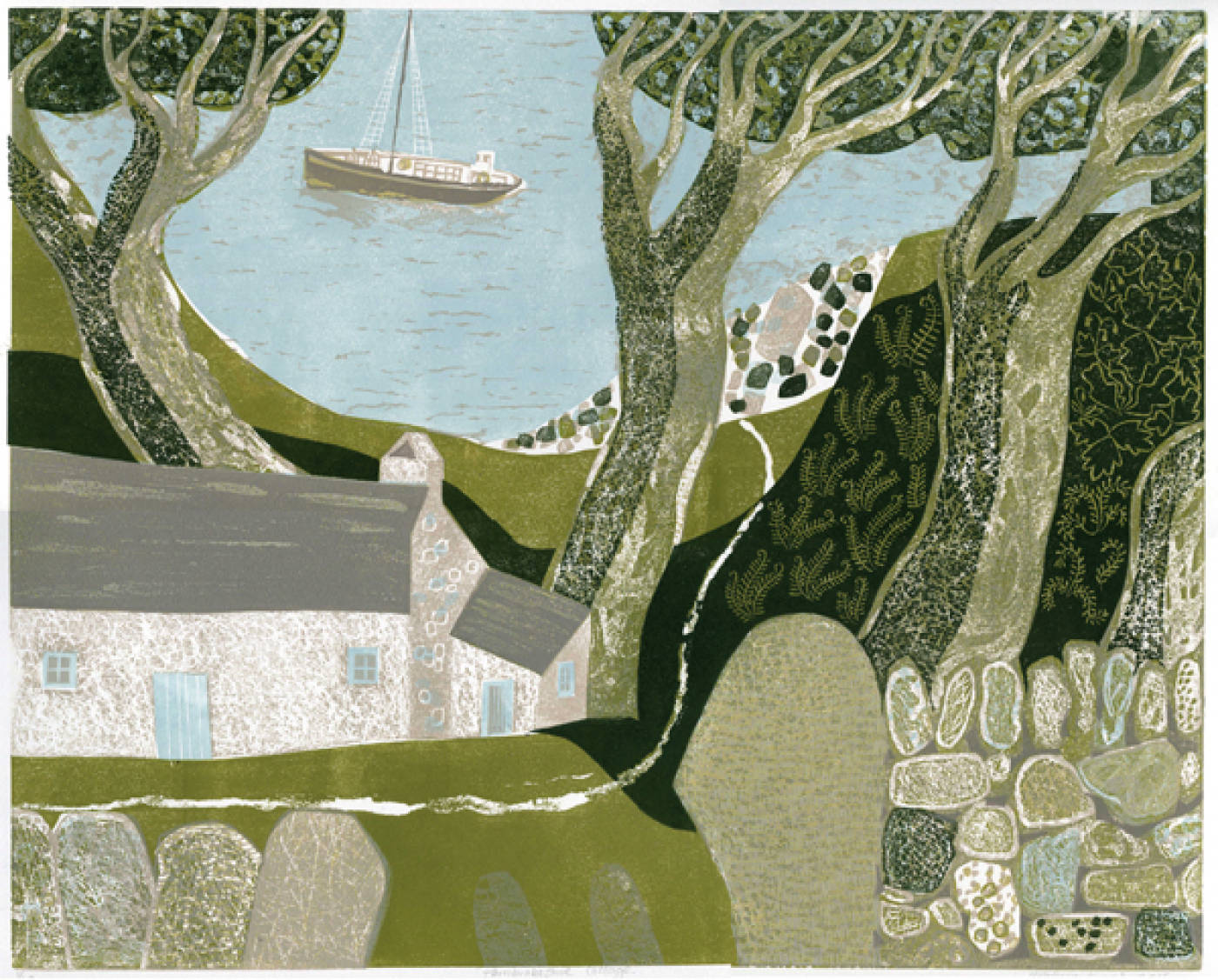 He became a professional artist in 1992 working as a printmaker and illustrator. Over the years he has developed a distinctive style of his own, producing a wealth of beautifully strong imagery. This will be seen at West End House where the exhibition will feature over 30 of his relief linocuts and illustrations. There will also be a number of sketchbooks on display and information about his techniques.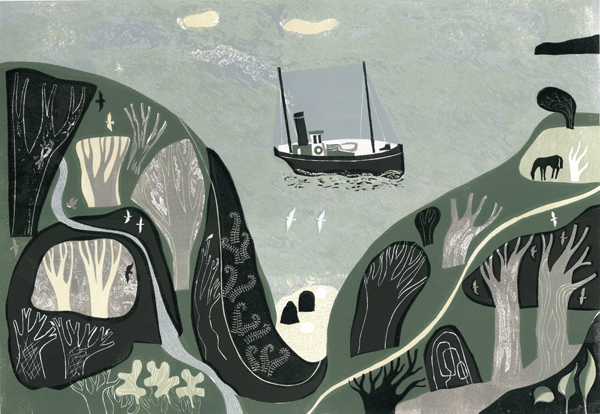 Melvyn is inspired by the colour and form in the natural world. Weathered stones and wood, the shape of trees, the lines in a hillside or cliff face, the contour of clouds or light on the sea. Knole Park in Sevenoaks has always been, and remains, an important source of inspiration.
Once the first proof of a print meets with Melvyn's approval, he goes on to print the edition using a Harrild & Sons Albion Press that has been in use since 1860.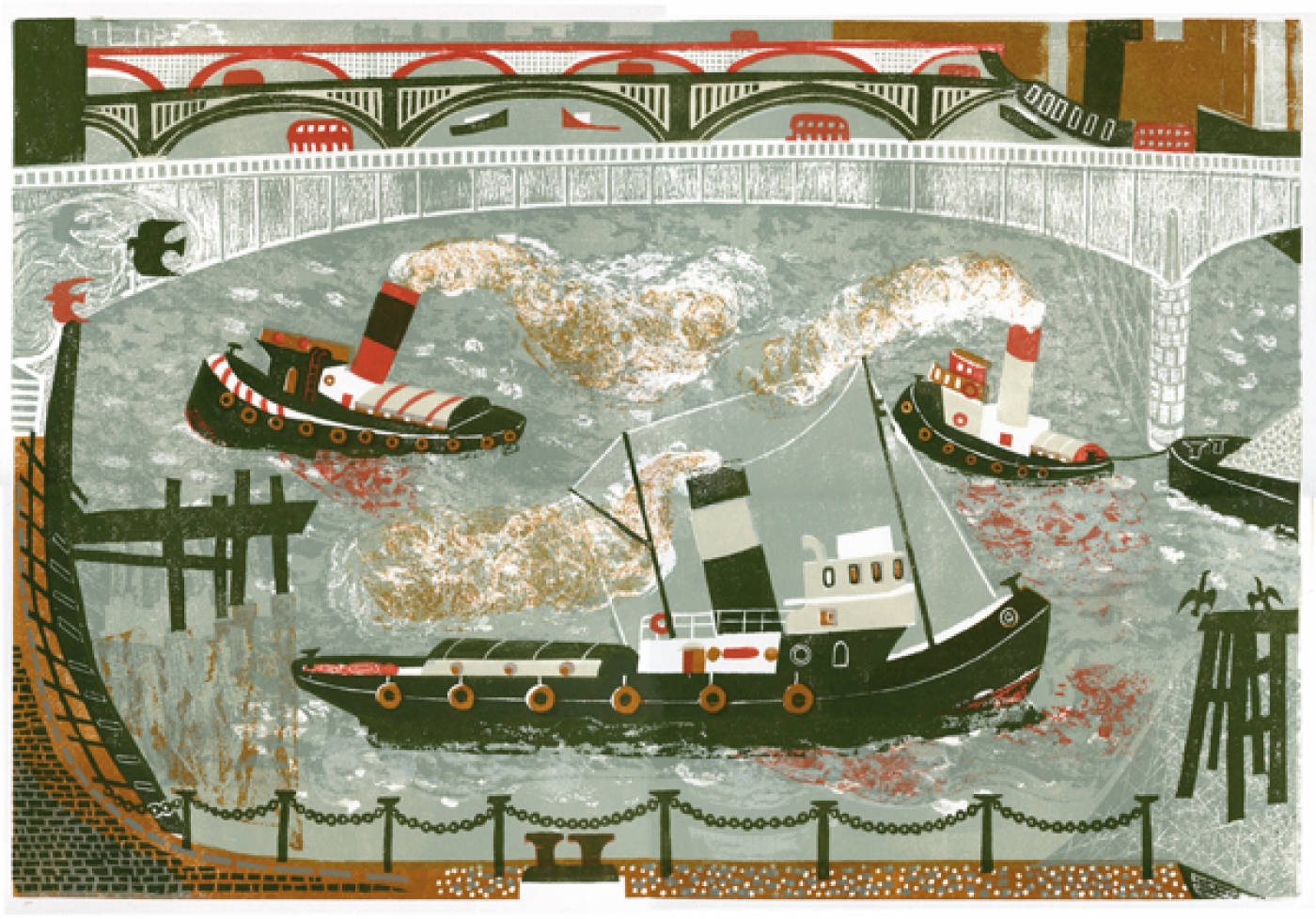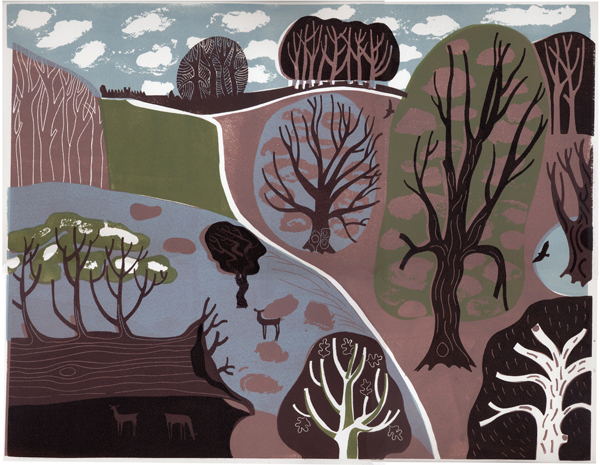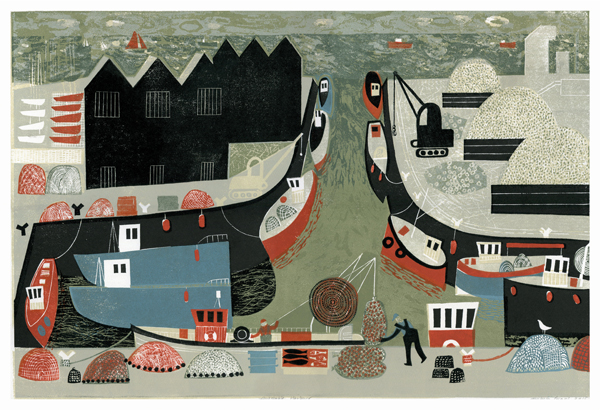 Upon Reflection opens from 25th February to 27th March 2017
Preview evening Friday 24th February 6 – 9pm
West End House Gallery, Water Lane, Smarden, Kent TN27 8QB
Open Thursday to Monday, 10am to 5pm
Telephone: 01233 770261
www​.west​-end​-house​-gallery​.co​.uk
spike.​pia@​west-​end-​house-​gallery.​co.​uk
About West End House Gallery
Situated in the beautiful, historic village of Smarden, the gallery shows original artworks and crafts including paintings, prints, ceramics, jewellery, glass and textiles by a range of renowned artists and makers. It is run by two (over) enthusiastic local artists, Karen Papworth and Patricia Hawkins.
They run four to five themed exhibitions a year, with a lovely eclectic mixed display in between. Karen and Patricia's aim is to make the gallery space a friendly and stimulating environment with inspiring work, at all prices. As well as the artwork on show, they have publications to view and leaflets and information about events and shows.