WING

Gallery – Exhibition Review
Exhibition Review
EQUUS – Featured artist Sally Martin
at WING Gallery, High Street,
Wadhurst, 3 – 24 September 2016
If Horses are your passion then Equus is the exhibition for you! Focusing on all things equine, exhibiting artists will include Sally Martin, Tricia Wellings, Paul Jackson, Tom Nicholson Smith and Chris Jones.
"I never had to choose a subject – my subject chose me"
Ernest Hemingway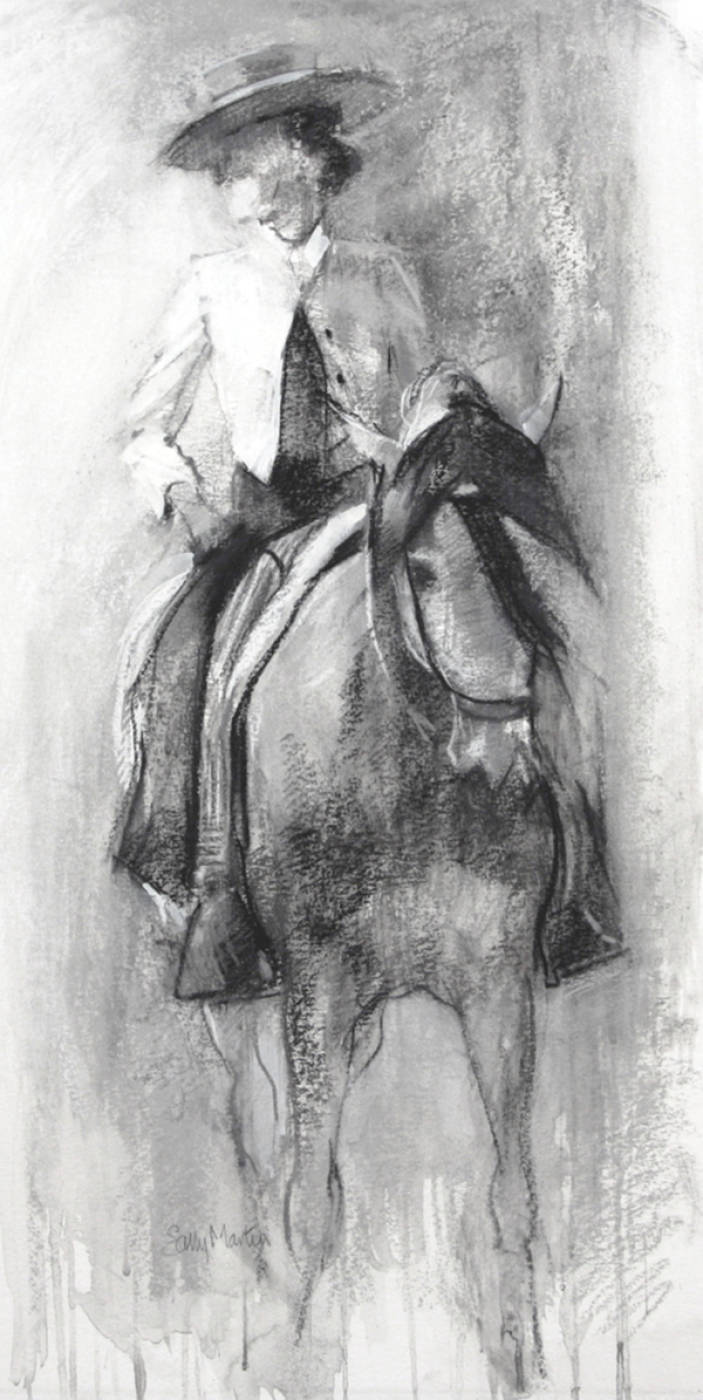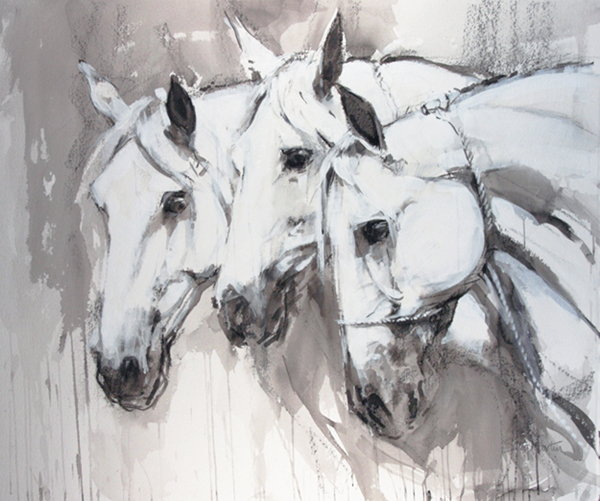 Sally is a Sussex based painter who specializes in equestrian art. She exhibits nationally and internationally and has gained recognition for her vibrant and expressive interpretations of equestrian scenes. Sally has won numerous awards and is one of the few artists to have been twice awarded the Society of Equestrian Artists' Cuneo Medal, their top award for the most meritorious group of work at the summer exhibition in London.
Experience of working closely with horses has provided Sally with a thorough understanding of the equine form. It is this knowledge & experience that underpins her ability to portray the equine form, adding credence to increasingly abstracted form through simplified line and mark making conveying the essence of the theme. Using a wide variety of media, Sally invites the viewer to share in the subject matter's endless diversity; be it the synergy of a moment in a dressage test, the revelation of colour in the shadow of a wet chestnut coat, the glance of a thoroughbred stallion or the movement and drama of jump racing.
"I find the equine form endlessly beautiful and inspiring and the equine /human partnership fascinating. The equestrian art genre offers me a vast array of riding traditions and breeds from which to draw my subject matter" – Sally Martin.