Building a Billionaire
Creating wealth exceeding a million pounds is a most remarkable feat in anybody's books, and it is a mark of success for any individual who achieves it. But to create a billion dollars – and out of nothing… well, that is something that sometimes defies belief. Only, there are enough examples in the world of individuals doing just that, and becoming self-made billionaires when conventional wisdom says that it should have been impossible.
Here is a list of ten individuals who smashed through all barriers, often against the odds, and defied logic to become the billionaires that they are today.
Jeff Bezos
Founder and CEO of Amazon, $72 billion
Bezos came from a modest background and had a series of decent jobs on Wall Street, but nothing that would make him a billionaire. In 1994 however, he decided to start selling books online, and founded what would become Amazon in his garage at home. Bezos used a slow growth strategy to build Amazon, which enabled it to survive the bursting of the dot​.com bubble around 1997. The company has grown from strength to strength ever since, and has disrupted many industries (such as publishing and movie rentals) with its innovative approach to existing business models.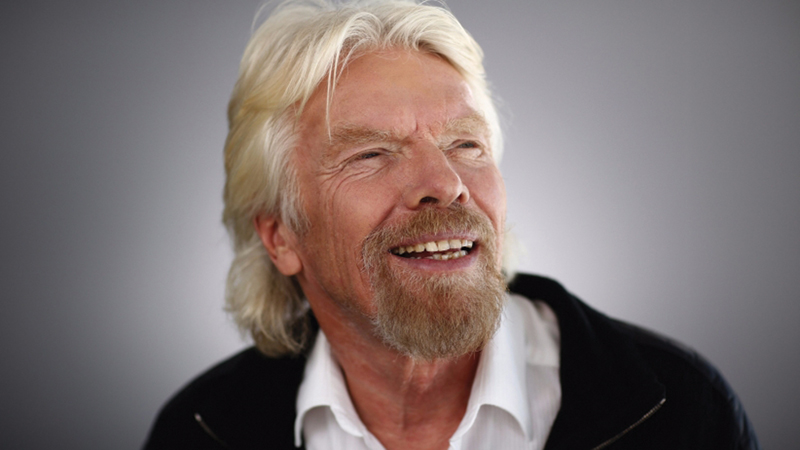 Richard Branson
Founder of the Virgin group, £5 billion
A young entrepreneur, Branson's empire grew from a student magazine, to a mail order record retailer, to a chain of stores that became Virgin Records. As his Virgin brand grew, so did his ambitions, and in 1984 he set-up British Atlantic Airlines, which later became Virgin Atlantic. His tenacity was tested to the limit with British Airway's ​'dirty tricks campaign' that was aimed at closing him down. However, his persistence won over the smear campaign, and he went on to establish many other Virgin-branded businesses, not to mention world record travel attempts.
Bill Gates
Founder of Microsoft, $86 billion
Bill Gates formed Microsoft, a computer software company with Paul Allen in 1975. His big break came in 1980 when IBM needed an operating system for its first personal computer, which Microsoft sourced and bought from a competitor, redeveloped and supplied to IBM. Gates crucially kept the rights on this software, MS-DOS, and was able to sell it onto to every other computer developer that wanted it as well. This obviously worked out wonderfully for Microsoft, and in 1985 the first version of Windows was unleashed upon the world. Microsoft operating systems grew to control around 90% of the world's computers until the dawn of smartphones and tablets.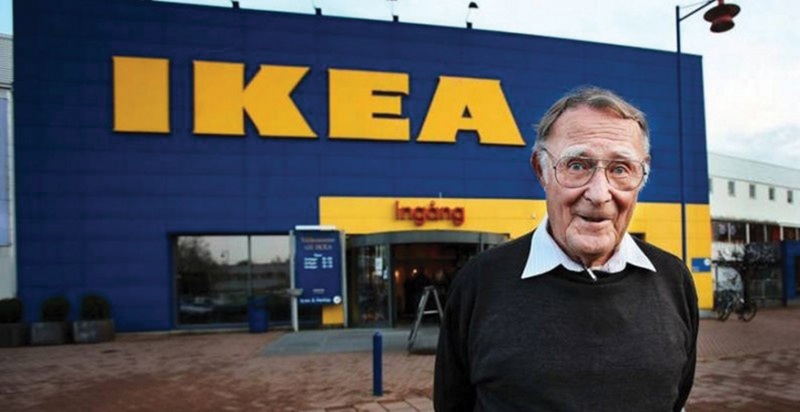 Ingvar Kamprad
IKEA founder and part-owner, estimates are between $42 – $1 billion, depending on how you count his wealth!
The son of a farmer, Kamprad was already trading in matches, Christmas decorations and other goods as a young boy. His father rewarded him with a sum of money for getting good school results, despite Kamprad being dyslexic, and with this, at the age of seventeen, he founded IKEA. With Kamprad's innovative flat-pack furniture designs the company grew organically outwards into the rest of Europe. The structure of the firm is complicated, but Kamprad and his three sons certainly have ownership interests in the company. Kamprad has always maintained a relatively frugal lifestyle and shunned publicity, while staying hands-on in his business until recently.
Phil Knight
Founder of Nike, $26 billion
Knight originally qualified and worked as an accountant, before a thesis paper on running shoes he had written turned into a trip to Japan, and then the right to sell Onitsuka Tiger (now Asics) athletic shoes back in the USA. This, in turn, led to Knight's university coach, Bill Bowerman, joining him as a partner in a shoe design enterprise called Blue Ribbon Sports. Their first employee suggested changing the name to Nike, the ​'swoosh' logo was commissioned for a mere $35 in 1971 and a global sporting powerhouse was born.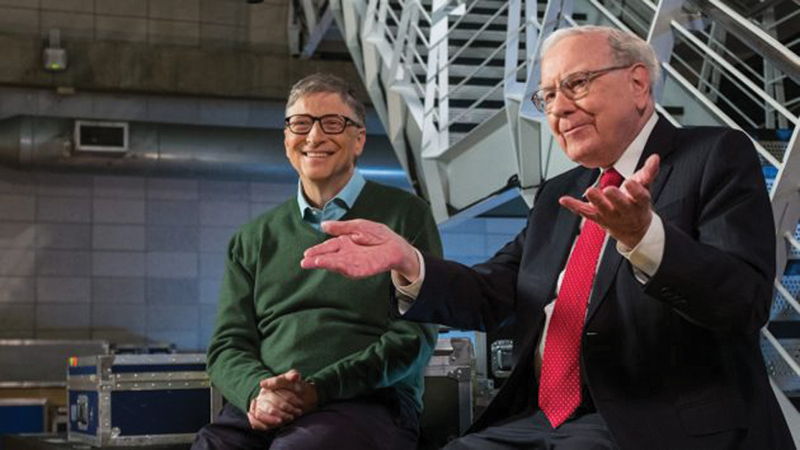 Warren Buffett
Investor and CEO of Berkshire Hathaway, $75 billion
Buffett was always a businessman whose early influencers were his father, Howard Buffett, and his tutor at Columbia Business School, Benjamin Graham. Graham is renowned as a fundamental investor who taught his students to look for the real value of a business. Buffet soaked up all of this knowledge and soon started to outshine his mentor, which eventually led to him buying up the majority of shares in a failing textile manufacturing company called Berkshire Hathaway. Today this business is a holding company for investments and one single share in Berkshire is worth well over $200,000 dollars!
Francois Pinault
French art collector, $15 billion
Pinault is a high school dropout and the son of a lumber miller. He is also the founder of what eventually became Kering, as well as being the most influential art dealer in the world, owning over 3,000 highly valuable pieces. His company started out as a timber trader, before moving into construction and then high-end fashion, retail and various other sectors.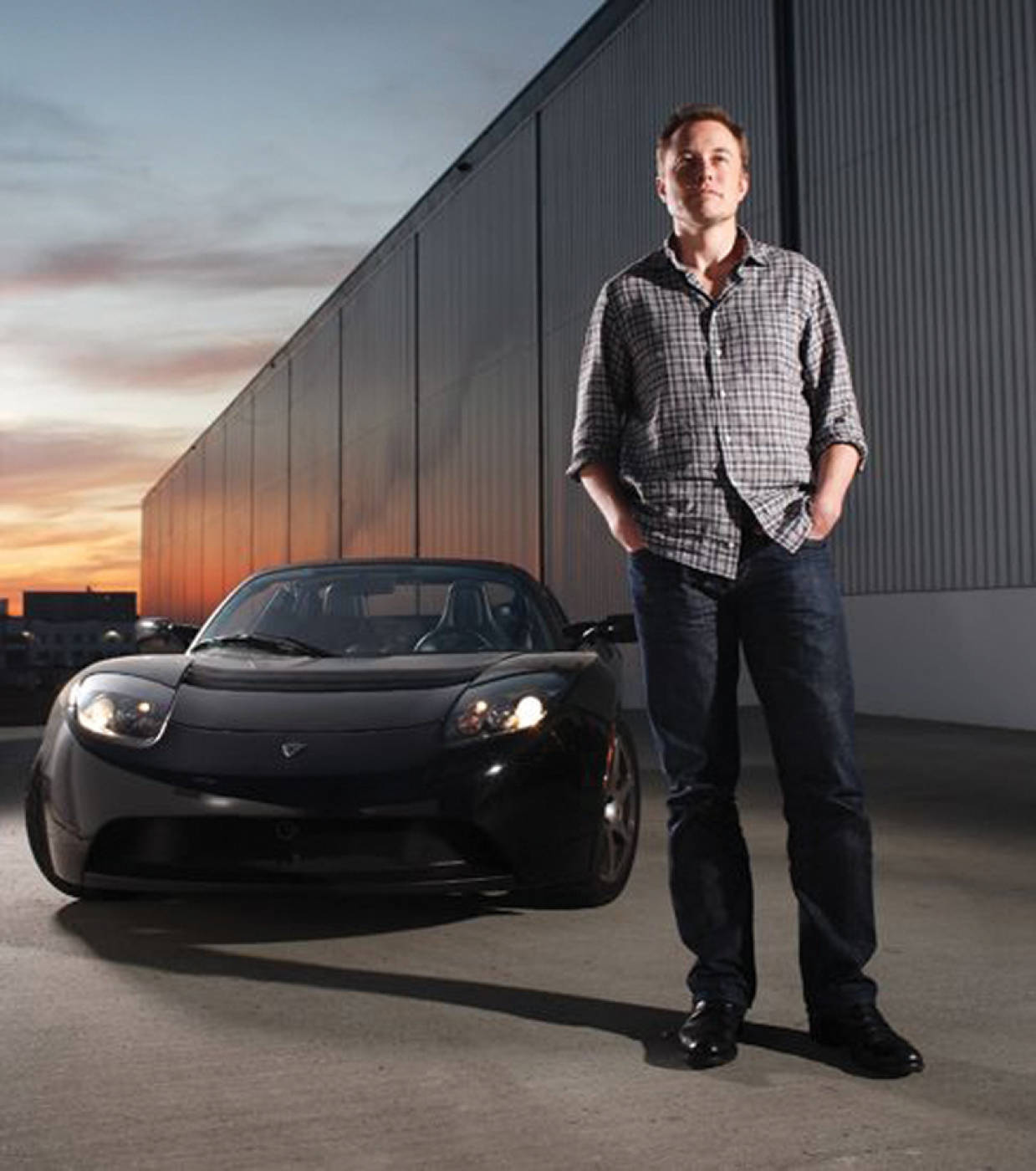 Elon Musk
Internet and tech entrepreneur, $13 billion
A South African-born computer programmer who emigrated to Canada to make his mark in the world. He did this by starting a web development company called Zip2, that produced a city guide of businesses. This was sold in 1999 and Musk netted $22 million from the sale. He used this money to fund X.com, which merged with Paypal to become the world's leading online banking system. Musk now has interests in solar energy, Tesla Motors and SpaceX with plans to make space tourism a reality.
Amancio Ortega
Zara founder, $71 billion
Ortega had modest beginnings, being the son of a railroad worker and starting his career in a small textile manufacturing concern. In 1975 he and his wife founded Inditex, which in turn founded the successful high street brand Zara. Ortega is the richest man in Europe, owns an extensive property portfolio as well as Spanish football club Deportivo La Coruna.
JK Rowling
Writer and creator of the Harry Potter franchise, $1 billion?
Acknowledged to be the first and only author to become a billionaire through her writing efforts and the rights associated with it. Her Harry Potter series of books and associated rights prove that with some shrewd business strategies, not all authors have to be starving, although Rowling's story is a true rags to riches tale. At her lowest point, she was a single mother living off benefits in Edinburgh, Scotland. ​'I was as poor as it is possible to be in this country,' is how she describes this period of her life. She spent this time wisely though and produced her manuscript for Harry Potter and the Philosopher's Stone in 1995. It was naturally rejected by twelve publishing houses, before being accepted by a small publisher called Bloomsbury. The rest is history.
References
Forbes Rich List, 2017
www​.forbes​.com/​b​i​l​l​i​o​n​a​i​r​e​s​/list