Elie Fakhoury
Old fashioned values, in a modern business – a portrait of a Sussex entrepreneur
When the great New York pop artist Andy Warhol avowed that, in the future, ​'everyone would be famous for 15 minutes', he got it wrong.
In our time, when fame, celebrity and even a deliciously desirable notoriety is just a YouTube video away, it's more likely that everyone will be famous for 15 seconds – whether they want to review a new set of heated hair-rollers or apply a two-million-volt stun gun to their inner thigh.
Fortunately, not every member of that digital generation was beguiled into the something-for-nothing culture, and in recent years a new ​'old-style' business school has started to emerge into the spotlight after serving low key apprenticeships in a broad range of services and industries. That school takes very much from good old fashion values to: create a dedicated team who will all play to their strengths and then offer a product or service that is simply better quality and better value that your rivals'. Cement all those things together with top-quality customer service and you can break in to even the most monolithic areas of commerce.
One young entrepreneur who has followed that philosophy is Elie Fakhoury. I first met Fakhoury thirteen years ago at a business event, and when he was just starting out his career. During a casual conversation, I always remember his enthusiasm, drive and passion to succeed, that has since stuck in my mind and throughout the following years, often left me wondering of his journey and whereabouts.
Today, at 33 years old, he's the CEO of Fakhoury Group, an investment and holding company, amongst his portfolio includes his hugely successful and award-winning Click4Reg company, based in Hastings, East Sussex, and it was via this company that he first came to my journalistic attention.
Recognised nationally and established as a credible voice for the motor industry, over the years, Click4Reg has featured in countless press. However, there was one particular story that caught my attention. Click4Reg had been approached by an 81-year-old Lancashire man who was desperate to acquire the registration that he had on his first car, in 1963, for what he believed was likely to be his final car in 2015. The man had been hunting this registration for over thirty years, despite seeking help from hundreds of organisations within the industry, including the DVLA with no hope of success. As a last attempt, the man approached Click4Reg. Upon hearing the man's story during a meeting with colleagues, Fakhoury took personal charge and led the hunt for that plate. It was no surprise to me that that driver and number plate were swiftly and joyfully reunited after 52 years. Astoundingly, it seemed that Elie Fakhoury and his team had achieved something no one else could come close to, and I decided there and then that this young man was one to watch.
It was in that year, too, that Fakhoury pounced on a moribund training and conference centre, The Sussex Exchange, on the outskirts of St Leonards-on-Sea, with the intention of breathing new life into the languishing venue. Previously owned and operated by local government, The Sussex Exchange remained serviceably anonymous until the Fakhoury whirlwind set about putting the complex on the map.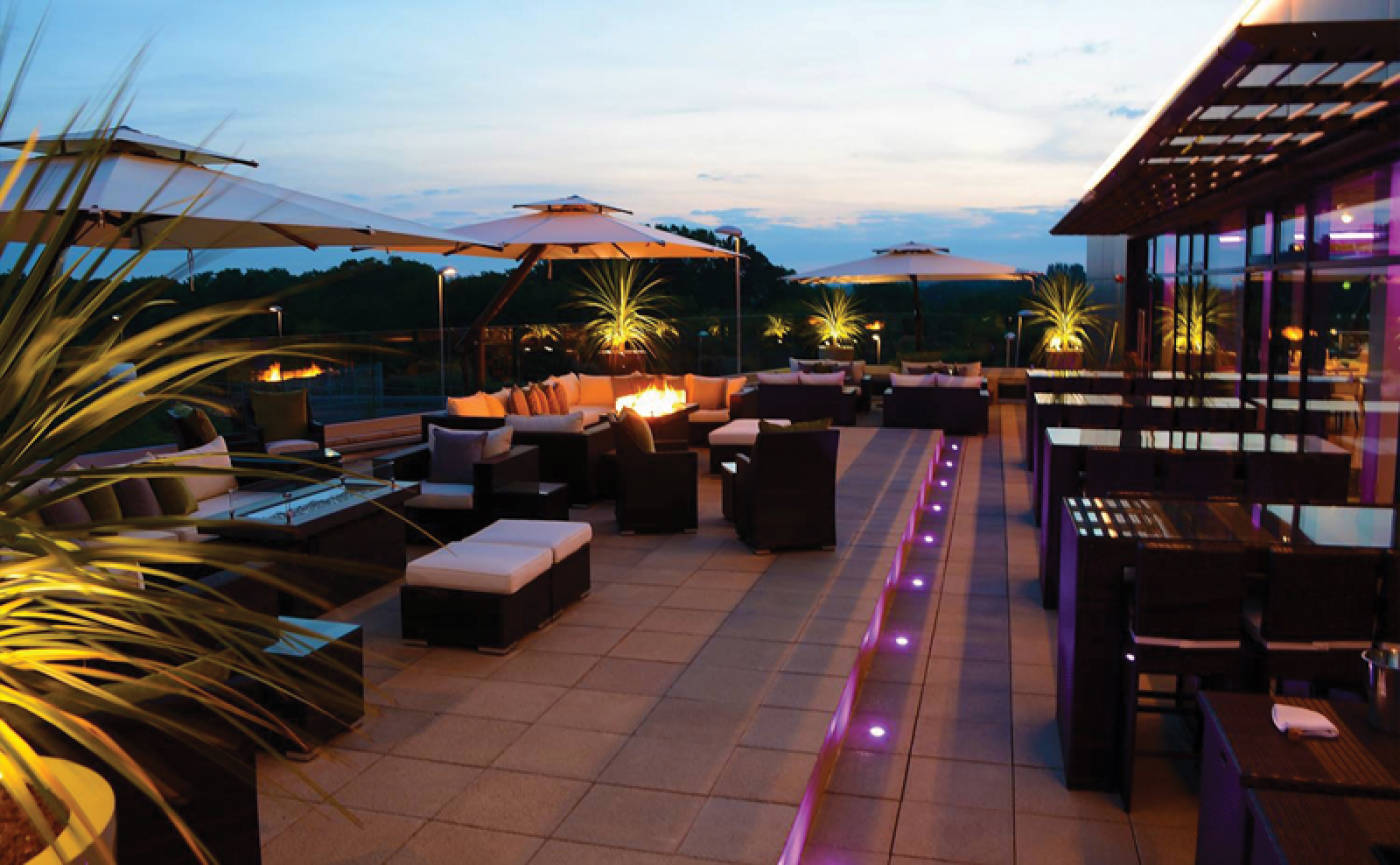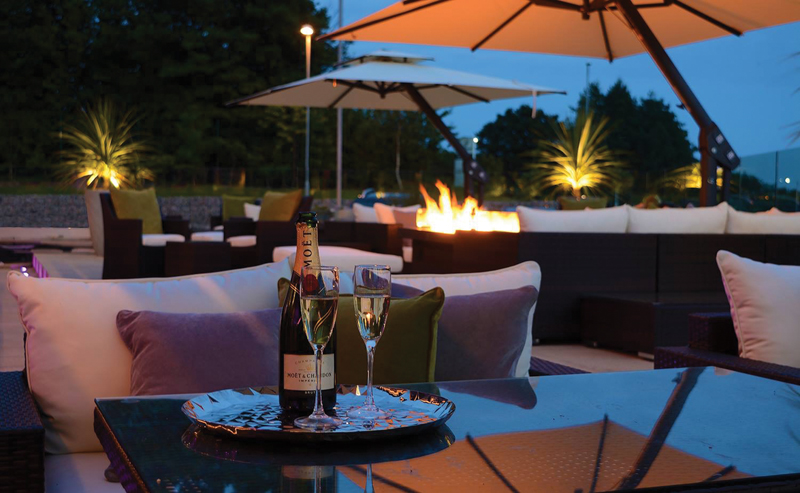 To Fakhoury's eyes, the potential was obvious. A complete renovation to the latest high-tech standards were followed by the introduction of a completely new and unique concept. Fakhoury's philosophy for the Exchange was the same as for his team who worked on it; every aspect and every element had to inspire and contribute. As an example, a lecture theatre that had effectively gone into suspended animation was targeted for a no expense spared makeover into a luxury cinema. Counter-intuitive it may have been in an area dominated by big chain multiplexes and niche arthouse venues, but the philosophy was again to the fore: de-restrict and offer customers a unique product – newly released Hollywood blockbuster movies but in the intimate, luxury and service-focused environment of the old school independent.
It was a bold – almost visionary – decision but the proof in the pudding, as they say. Just two years later, there's no denying that The Sussex Exchange is now one of the most distinguished establishments is Sussex, attracting thousands of raving visitors, some of whom come as far the Midlands.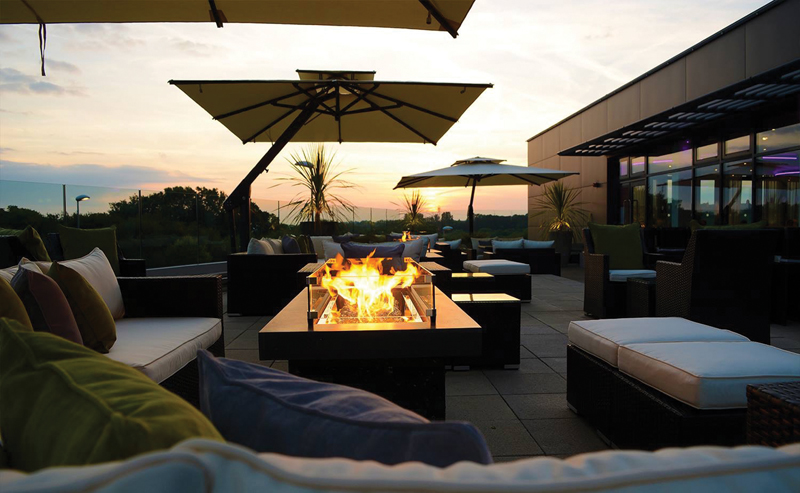 Jim Christy of Hastings Business Operations is amongst several notable business personalities whom have described Fakhoury's work with The Sussex Exchange as simply ​"genius", Jim Christy Said, ​"from the concept, his ideas, the execution right through to the marketing strategies adopted is simply genius"
Once again, it appears that Fakhoury had produced another number one hit and I felt that it was time to for me to sit down with the entrepreneur to see whether I could get more of an insight into what makes the Fakhoury philosophy work.
Q: Describe a normal working day for you?
A: It varies, really, but it usually starts at six in the morning. I love listening to music while I'm getting ready. Bizarrely, I don't think of work stuff during that time. By half seven I'm usually in the car and that's when go into work mode. It'll vary from being in the office to having ten different meetings all over the place. I can finish at 6pm some days if I'm lucky but, mostly, I'll get home around eleven o'clock – it really truly depends on what needs to be done. I deal with everything from the smallest details to large-scale projects. I can be meeting architects, and solicitors right through to my own staff, suppliers and management teams, discussing and dealing with all the challenges that come with the day-to-day running of any business.
Q: What is the main aspect or important part of your role?
A: Although there are various aspects to my job, I consider the most important part of my role as making the right decisions. That's not as easy as it might sound. They're frequently extremely tough – especially those decisions which affect people's lives. A perfect example of that happened a few years ago we made an investment in a telecoms business. Due to unforeseen circumstances, the firm couldn't fulfil its part of the agreement and we took a major financial hit that almost bankrupted us. I was forced to put that company into administration knowing that a significant number of staff would lose their jobs. It was a question of making the right decisions to get us out of trouble with very few options available. Those are the situations that keep me up at night!
Q: What's your process for and how do you make decisions?
A: Clinically. Making decisions is all about sifting the evidence, examining the positives and negatives, evaluating potential outcomes, repercussions, our objectives and so on. The process is standard; I strongly recommend anyone in my position to involve as many relevant people as possible. I believe everyone's opinion counts and it's certainly worth exploring every avenue before making a final call. Also, you should never let your emotional or personal feelings dictate your business decisions and you must work only on facts and relevance. And, yes, before you ask me, I have made some pretty bad decisions in my time; but I've always ensured I've taken a valid lesson from those situations to help ensure such things are prevented from happening in the future. To conclude, I never make a big decision in the middle of the night. I'll always sleep on it. Tiredness is the assassin of clear thoughts!
Q: What criteria do you look for or what attracts you to an industry?
A: There's nothing specific that I look for, in fact I love learning new things and getting involved in diverse industries. However, what I do look for is opportunities. But sometimes If the opportunity doesn't knock, we build the door. We always try to be innovative and create completely new concepts.
On that note, I find myself examining things all the time now, it's like I'm on autopilot. For example, I could be in a restaurant eating, out shopping, pretty much wherever I go, I find myself constantly thinking of creative and unique ways I could improve the customer experience if I were in their shoes etc. But of course, before we make a move, we do a lot of analysing and research.
Q: What are the advantages and disadvantages of doing your job?
A: One of the advantages I enjoy the most is being able to create jobs. Creating a legitimate role and finding a talented and committed person to fill it is such a buzz! It's taking the company forward, it's changing someone's life – and we're driving both the local and national economies forward. I'm truly passionate about people; there's nothing more rewarding than hearing that someone who used to work for you, and in whom you invested, is now achieving wonderful things. Another advantage in my job is the sense of achievement. I love a challenge, especially taking something that is weak, fragile or failing and nurturing it into something strong – something to be proud of. When I get involved in a project in which I truly believe, it's almost like an obsession. I want it to succeed so I'll put my all into it.
In terms of the negatives, during my career I feel like I've missed out hugely on both my social life and, particularly, my family life. I've missed a lot of opportunities to spend time with my wife and children. That's a big regret but I'm lucky to have their support. They understand my position in a way that, I fear, an awful lot of people don't. There's a common misconception I hear all the time that says people in my position don't need to work and can afford anything they want. I wish! I'm sure that if you were to ask anyone in my position you would get the same answer. We feel we have to work harder. We have to lead by example. We have to inspire. Put it this way, I have to give the team-talk, I have to lead the players on to the pitch, I've got to come up with the winning tactics. I have to calm the team down when they get over-excited and pick them up when they lose confidence. I'm on duty twenty-four seven, and of course, let's not forget the huge bills too. It's a case of noblesse oblige – ​'rank imposes duty'. Look at it from this angle, in terms of responsibilities, our group employs more than 100 people – and then there's the sub-contractors and suppliers who rely on the decisions that I make so that our business continues in the right direction.
Q: What advice would you give to people starting a business?
A: Firstly, I think it's important to do a lot of homework before investing. You must study your chosen market well and always stay objective and focused. So often I've seen people get so wrapped up in an idea that they disregard reality.
And, if you do spot a market, you need to find ways to add value and improve whatever the service or product is. You have to create a genuine and beneficial reason why a consumer should use or buy your product. Essentially, the idea is to create a strong, unique selling point. Most importantly, make sure you deliver on your promises to both your employees and customers. Never make unrealistic promises that you can't deliver – businesses developed on those foundations are usually very short lived. And it's vital that you invest in the right people, getting the right people for the right job – aces in their places, as we say. It may be your business but that doesn't mean you know everything so always take advantage of expert opinion in your industry. Never cut corners, such as compromising on quality to make savings. Personally, I always try to negotiate better deals from suppliers and manufacturers to get results instead. Finally, be prepared for challenging work, because nothing in business is easy. It takes perseverance and a lot of dedication to makes things happen.
A lot has happened in the world in the 13 years since I initially met Fakhoury, and whilst the signs of managing such a diverse range of businesses are to be seen in the hair greying at the temples (Which he jokingly attributes more to having two young children then to his work) the passion, dynamism and drive I saw all those years ago is still plainly evident for all to see. In this age of fast-paced, everchanging business, where consumers have greater choice, and certainly demand more than ever before, it is clear that the good old-fashioned values of hard work, honesty, care and passion are still the crucial ingredients to excel, perhaps more so then they have ever been. As for Fakhoury, I feel that we will be hearing a lot more from him in the future.
Written by Jeremy Wells
Jeremy Wells is an award-winning journalist, former newspaper editor, and author who has worked in Kent, Sussex and London for the past 30 years.