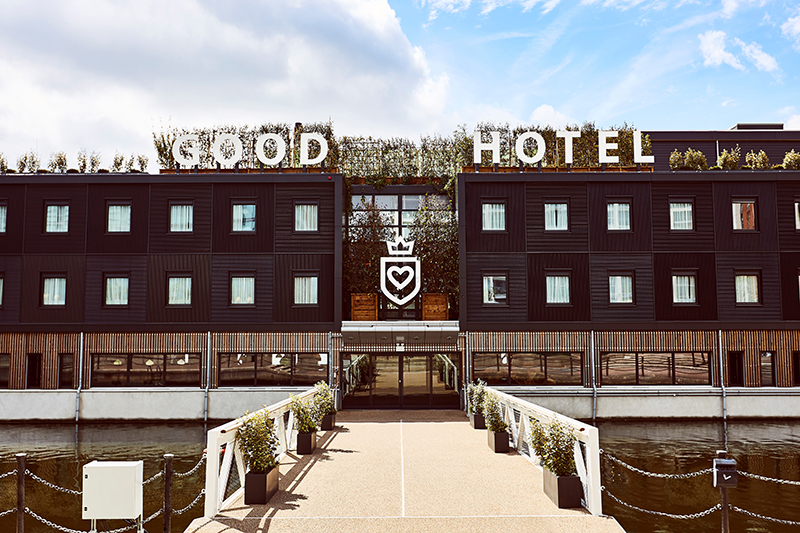 GOOD HOTEL KEEPS ​'DOING GOOD' DESPITE CLOSURE
Working in collaboration with charity Niños de Guatemala, the ​'Act Now' project asks for donations in exchange for Good Hotel stays as well as virtual Spanish lessons from a Guatemalan teacher. People are also encouraged to donate ​'whatever they can' through a dedicated JustGiving page. 100% of all proceeds will go directly to Niños de Guatemala.
With locations in East London and Antigua de Guatemala, alongside numerous global expansion projects, Good Hotel operates as a social business, dedicated to stimulating education and training projects for underprivileged communities. Each Good Hotel donates its profits to NGO partner Niños de Guatemala, a charity in Central America which runs three schools and provides education for over 500 children living in poverty in Guatemala. In addition, each hotel offers training opportunities to locals who are struggling to find work. In London, Good Hotel works in collaboration with
Newham Council to provide a paid on-the-job training programme, and a helping hand into full-time unemployment.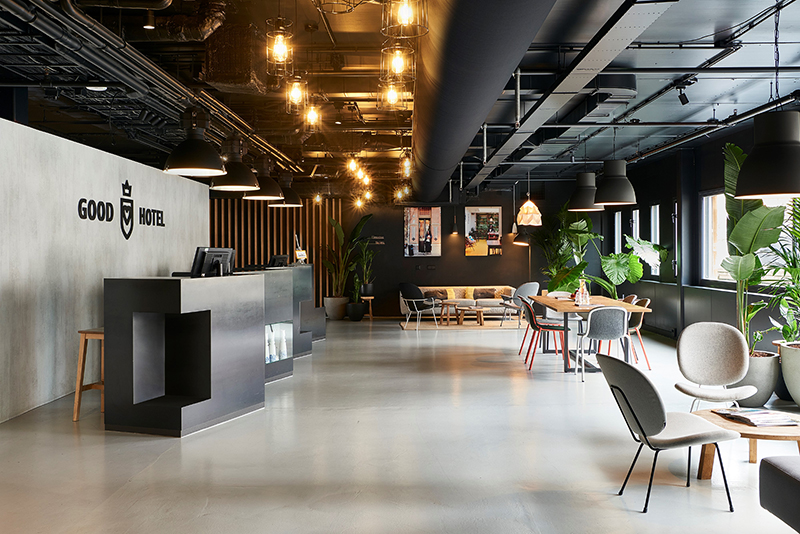 Since the outbreak of Coronavirus (COVID-19), the travel and hospitality industries are amongst the worst affected so far. In-line with government guidelines, Good Hotel has temporarily closed its premises until further notice, with most of its staff now furloughed. Its charity partner relies on the support of Good Hotel's profits and so the group has committed to raising awareness and try to drum up cash despite the current rapid decline in sales.
Marten Dresen, CEO and Founder of Good Hotel said: ​"Here at Good Hotel, we are mindful of the effect that Coronavirus is having on some of the poorest parts of the world. Our NGO partner Niños de Guatemala, a charity provides high-quality education for some of the most vulnerable people in Central America, is suffering badly as a result of the pandemic. Children have been sent home and families cannot work. People who are already living in poverty, are now seeing even harder times. We want to do what we can to support them. We are donating Good Hotel stays to help them fundraise. Please get involved if you can."
The 148-room floating Good Hotel London is just a few minutes' walk from London's ExCel exhibition centre which has been transformed into the temporary NHS Nightingale hospital, now with space for 4,000 beds to treat patients of Coronavirus.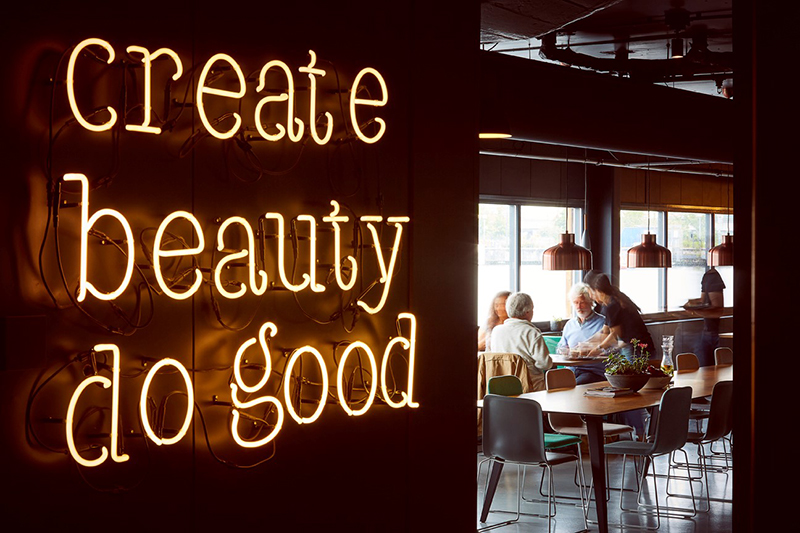 Stephen Lloyd, COO, Good Hotel added: ​"We remain on standby, ready to help our community should there be a request from the UK national and local government. We know these are deeply challenging times for everyone right now, so we want people to focus on taking care of themselves and each other. Here at Good Hotel, we say ​"Sleep Good Do Good". Right now, to ​"Sleep Good", is to sleep at home. And to ​"Do Good" is to stay off the streets and stay healthy.
However, if you are in a position to help people less fortunate, please consider our Act Now campaign."
To find out more and to support Good Hotel's Act Now campaign head to: https://www.good.community/act-now
Good Hotel London: https://​www​.good​hotel​lon​don​.com/
ABOUT NINOS DE GUATEMALA
Founded by Marten Dresen in 2006 (now CEO and Founder of Good Group), Niños de Guatemala (NDG) empowers communities in marginalised areas of Guatemala. NDG achieves this by providing education that extends beyond the traditional classroom, across three levels: the students, their families, and the wider community. NDG schools help to improve employment prospects for children who otherwise would never have access to quality education or professional training. To help with this goal, NDG works with social businesses like Good Hotel to supports the costs of running its three schools and the responsibility of over 500 Guatemalan children. https://​www​.ninos​deguatemala​.org/