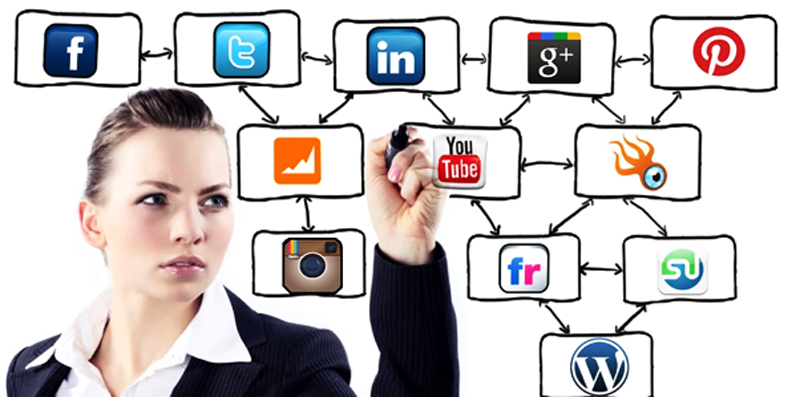 Mixing social media with business
Facebook, Twitter, Instagram and Pinterest are currently some of the biggest names in the sphere of social media platforms. And a few years ago not many businesses would have had the foresight to use them as marketing tools, but today it seems like having a social media presence for your organisation is a vital strategy.
Some types of firms and industries seem really well suited to having a social media presence, where a connection with an audience is vital. Take authors, musicians and other creatives for example. Connecting with a fanbase is vital for success, so being able to talk directly to your fans is a fabulous development that can be really well exploited. The same goes for retail outlets, pubs and restaurants, or anyone else that deals with the general public. Special offers and promotions can go straight to the exact market you are aiming for in real time at no cost. Never before has information been so easy to transmit to a worldwide audience instantaneously.
However, if you are an architect or roofing contractor, what is the point of having social media? Is it not a waste of your time, when you could really be doing something better? No, is the answer, because social media is an excellent way to put examples of your work in front of potential new customers, as well as giving you the opportunity to convince them of your suitability for their purposes. An online brochure if you will. True, it is far too easy to sit around all morning playing with images on the internet, but that is not to say that having a social media presence will not help your business. You just need to have a firm strategy in place. In fact, it may harm you if your competitors have already developed their presence online, and you are still relying on traditional advertising.
There are over 200 active social media platforms listed on Wikipedia to date, so it is obviously impossible to maintain an up to date presence on them all. I would recommend starting with the main four, and only then reevaluating if these specific platforms will be enough for you. Anything more than this will probably be an information overload.
Here are the big four platforms and a brief description of how they can be utilised for any business: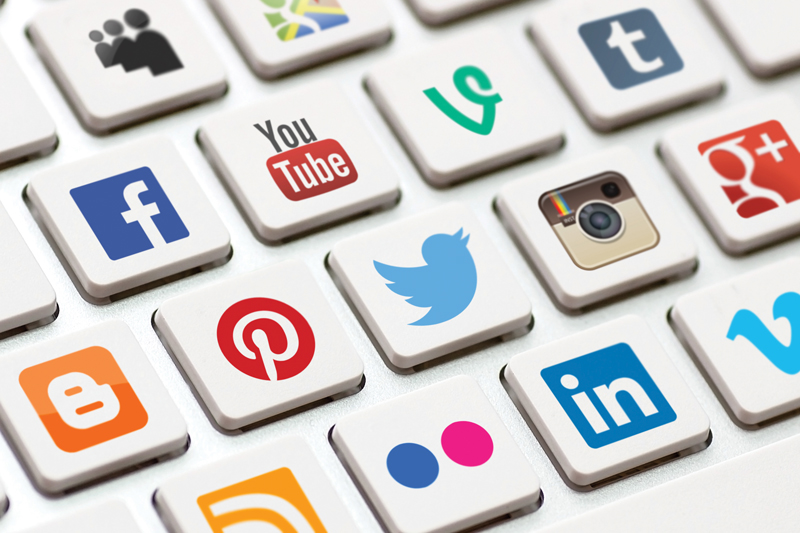 Facebook – The one with the internet presence
The giant of them all, if you have your business profile on Facebook, you can be found by your customers – it's that simple. Many businesses now use a Facebook profile page in place of a website, because you currently don't have to pay for it and the potential reach is enormous, especially when you start to use targeted marketing. Any news updates or information you want to have available can be put on your profile, as well as any links to other social media profiles. Clients, customers, partners or potential employees are able to contact you, exam you, look through pictures you upload (products, projects, your team etc) and learn about who you really are. Facebook legitimises your online business presence and allows you to set up an online shop and show customer reviews. And with around 1.8 billion active users across the globe, it doesn't take much convincing to realise the value of this as a tool for reaching new markets.
Twitter – The one for instant news flashes, information and comments
If Facebook is for longer term business messages, then Twitter is your business mouthpiece to the world. Short, but real-time messages are sent out to all your followers (such as the release of new blog posts from your website, or current limited time offers) that express the personality of your organisation. Care should be taken here with what you send out, because if something goes viral and gets retweeted from one follower to another, you want it to benefit your business, not harm it! Twitter is all about global reach and follower interaction, so bear that in mind.
Instagram – The one for pretty pictures
Instagram is the place to go if you want to upload images, videos or storylines of your work or portfolio, so not everybody will see this as an important profile to maintain. But it's worth remembering that visual messages are extremely compelling, so have a think about ways it could benefit you, as it is a massively popular platform. A shopfitting company would benefit from being being able to show off a newly completed turn-key project, a company that manufactures steel cabling could paint the company in a good light through the use of videos and storylines.
Pinterest – The search engine one for pictures and similar interests
The first thing you need to know about Pinterest is that it is actually a search engine. Why does this matter? Because if you are in a business that relies on being found by the general public, then this could be a great place for you to concentrate efforts on, especially if your competitors are overlooking it. This platform works by allowing users to find images that link to sites around the internet that they hold an interest in. So for a designer or restaurant, having a full and active presence here is going to lead to a lot of organic discovery amongst the Pinterest users. Especially if you label your pictures properly and add some well written content into the descriptions. Smaller than Facebook, but still with around 150 million active users, this site is great for discovery purposes, as well as for visually showing off a portfolio of work, or images of your business that you are proud of.
The technology industry is notorious for quick changes, so don't rely totally on just the one platform – ask yourself how you would manage if one of them started charging unaffordable prices for its services tomorrow, or even disappeared (such as Vine did) overnight. Shadowing somebody else that is successful in your field should also guide you as to what best practice seems to be, just don't let yourself get bogged down in theory, as sometimes the best way is to just throw yourself into it and learn as you go along. Social media platforms are not going away and they are great levellers in the field, so they are worth the effort of exploiting.