Battle Abbey School Art Alumni
Where are they now? ALEX GROVES left in 2002
For my AS Levels I took Art, Art History, Physics, Chemistry and History. I continued three subjects through to A level and received A in Art, A in Art History and a C in Physics. Three great teachers – Dr Whitham, Mrs Stewart and Mr Payton set me up for all the research, creativity and problem solving I would later need in design.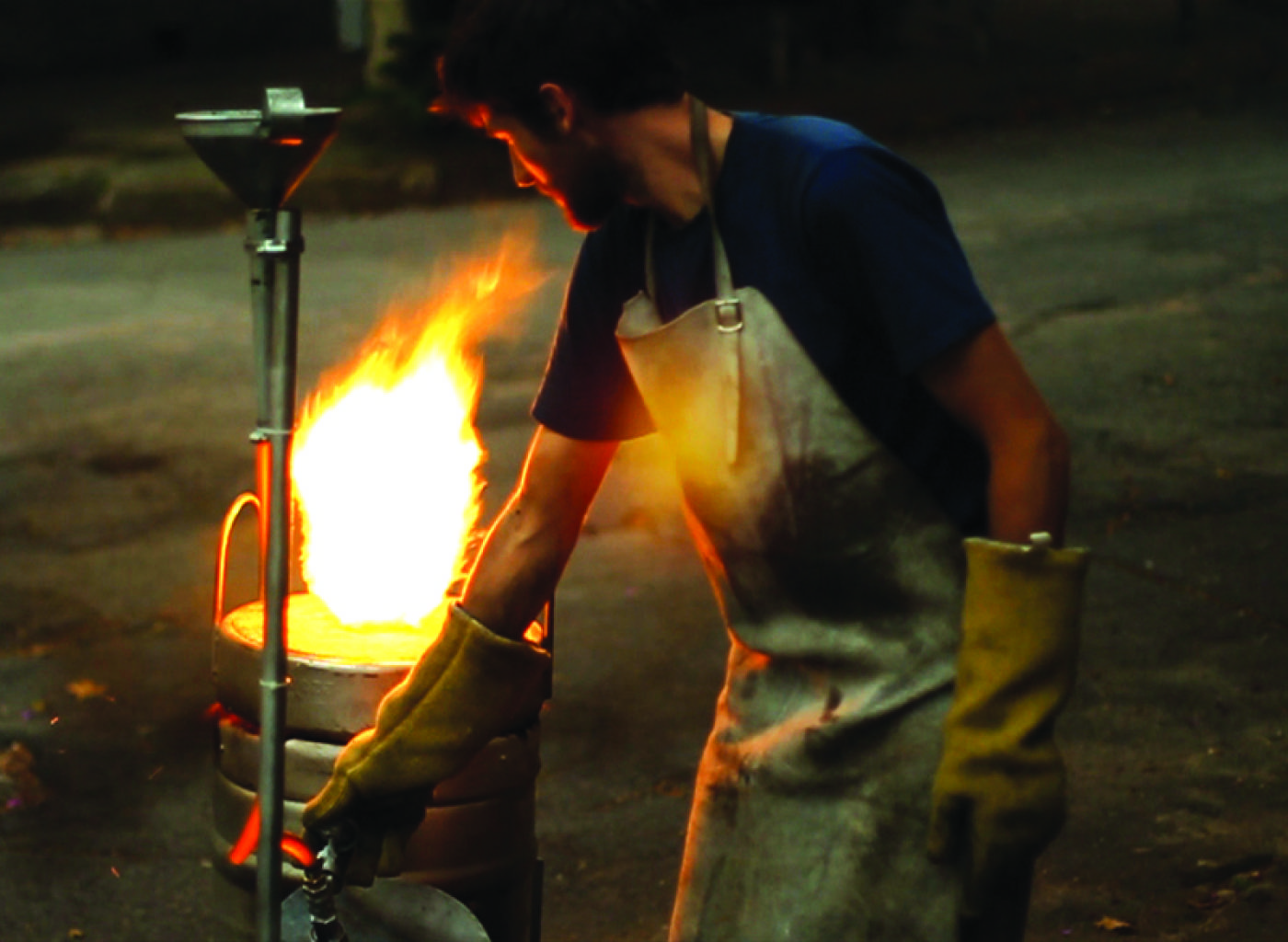 After Battle Abbey I took a one year Art foundation at Hastings College before going to St Edmund Hall, University of Oxford, where I gained a BA in Fine Art. I spent one year working as an artist and studio assistant to London based artists such as Anish Kapoor and Raqib Shaw, before travelling to America and working in Los Angeles for an interior designer. My time in America gave me a real love of design and I returned to London in 2009 to attend the Royal College of Art studying for an MA in Design Products.
During this time I met Azusa Murakami a Japanese Architect and we formed a multi-disciplinary design studio called Studio Swine which we launched after we graduated in 2011.
Since then Studio Swine has worked on many projects and with many clients including Veuve Clicquot, Heineken and Unilever & Droog. Studio Swine has run workshops at the Design Museum London and talked at TED, as well as exhibiting at the Barbican, V&A, New York & London Fashion Weeks, Gwangju Biennale and Shanghai Design Expo. We returned to Hastings in 2012 to work on a project called Sea Chair which involved going to sea with local fisherman, collecting plastic in their nets and, aided by a small furnace, making a chair on the back of the boat.
Studio Swine has been fortunate to receive international awards including the Gold Prize at BIO23 Biennale of Design Slovenia, Wallpaper* Design Award, been nominated for Designs of the Year Award 2013 at the Design Museum London, and recently awarded the Global Winner of Public Interest Design.
Azusa and I got married in Japan in December last year and we are currently in Shanghai working on a new project using human hair, which will exhibit at Design Miami/Basel in June.
Telephone 01424 772385
www​.bat​tleabbeyschool​.com