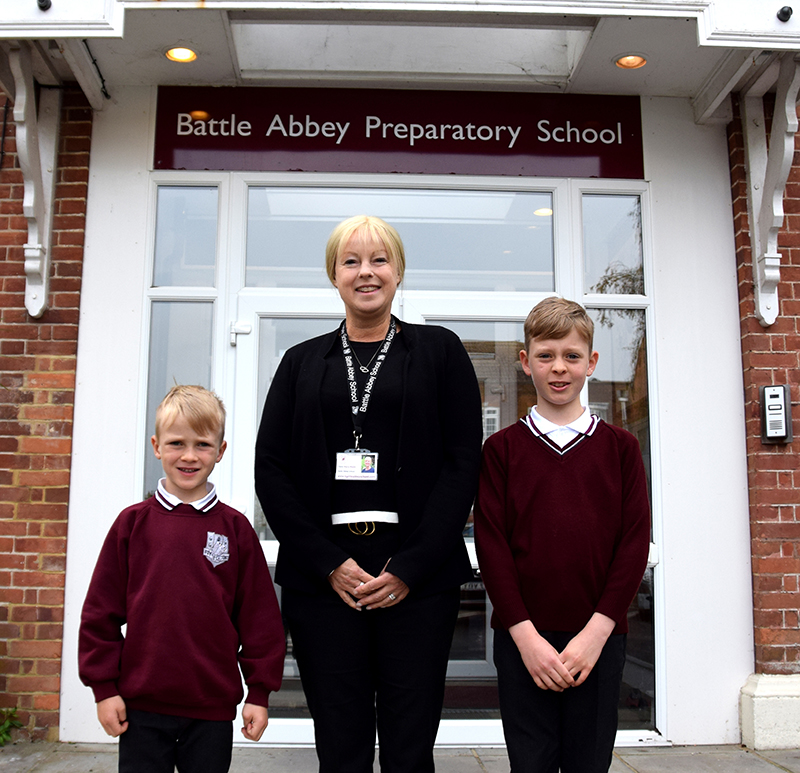 Battle Abbey School is delighted to report that, for the first time in its history, there are now 500 pupils on the school roll.
Strong recruitment at all sites has led to this total with the school now operating a waiting list for several year groups.
Maria Maslin, Prep Headteacher commented, ​'With the arrival of Hugo and Thomas Clark-Fisher we have reached this record number. It seems fitting these pupils are the grandsons of Judy Clark, our former Prep School Headteacher and shows how our school family ethos extends through the generations. It is a time of great optimism for Battle Abbey School having opened our brand new Nursery facility last September which is thriving. Our Prep School is currently ranked in the Times Top 50 in the country for academic achievement and, for a small family school, we are proud to show we compete on a national level.'
Marketing Manager James Dennett said. ​'At a time of great uncertainty for the Independent School market in general Battle Abbey School is well and truly bucking the national trend. The current high levels of recruitment can be attributed to a number of factors but there is no doubt that the latest Government produced league table reported on the BBC has helped enormously. This important league table saw Battle Abbey Senior School ranked as the top secondary school in East Sussex, West Sussex and Kent for pupil progress and achievement at A Level and the same league table had Battle Abbey School ranked 26th nationally out of nearly 4,500 schools. It has also helped that our recent A Level and GCSE results have put is in the top 120 schools in the country.'
Equally, our award winning ​'Fuel Your Child's Success' marketing campaign has made a difference in raising the profile of the school regionally and we broke our Open Day attendance record this academic year with over 212 prospective pupils and their families attending the school sites.
David Clark, Senior Headmaster, said ​'Our parents and pupils continue to be the best ambassadors for the school and happy and satisfied parents who talk about us to their friends makes a significant difference for us. Our pupils conduct and behaviour beyond the Abbey walls is also a huge marketing fillip. Their confidence and attitude both while they are pupils at the school and when they leave to enter the world of work or further education, speaks volumes about the efforts the staff here put in to get the very best out of the pupils.'