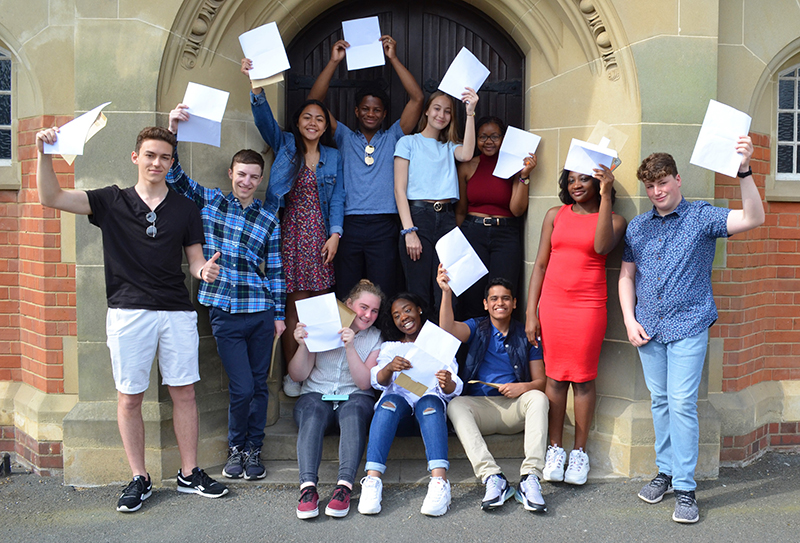 Students and staff at the Duke of York's Royal Military School, near Dover, are celebrating great results at GCSE with 89% of students in English, 80% in Mathematics, and 84% in Science gaining Grade 4 or above. Also, 50% of students obtained at least five GCSEs at Grade 5 or higher, including English and Maths.
Alex Foreman, the school's Principal, said: ​"I would like to congratulate our remarkable students on a commendable set of results. Early indications show this is a record year with even greater progress than last year when we were the highest non-selective school in Kent, comparable to many of the county's leading grammar schools. We believe our academic
focus twinned with a wide variety of extra-curricular activities allow our students to excel and achieve their personal goals while fostering good values and life skills."
Outstanding individual success includes Seb Brown, who secured five Grade 9, three Grade 8 and two Grade 7; Ruth Adewole with four Grade 9 and six Grade 8; Guido Rowe gained three Grade 9, four Grade 8 and two Grade 6; Alex
Gleeson with three Grade 9, four Grade 8, one Grade 7 and two Grade 5; Ayo Olaifa gained three Grade 9, one Grade 8 and five Grade 7.
Seventeen students have been offered academic scholarships to study A Levels at the school. Furthermore, additional scholarships have been offered to external applicants as the school continues to grow its Sixth Form.
The Duke of York's Royal Military School offers a limited number of 80% scholarships for students to join its Sixth Form on a full or weekly boarding basis. Applicants should have achieved eight GCSEs including Maths and English, five of which need to be at Grade 7 or above. Please contact Caroline Cant on 01304 245073 for more details. For more information,
visit www​.doyrms​.com