As you wave goodbye in September to your child carrying a bag they could fit into, wearing a blazer with the sleeves hanging over their hands, you are bound to feel a strong sense of trepidation about your child's experience at secondary school. Unless you work in a school yourself, your knowledge of secondary education is your own experience. However, it is important not to project your fears, emotions and expectations onto your child. Hopefully, they are excited, enthusiastic and positive about the move to a new school. The following represents a guide to how to help them prepare for their new school.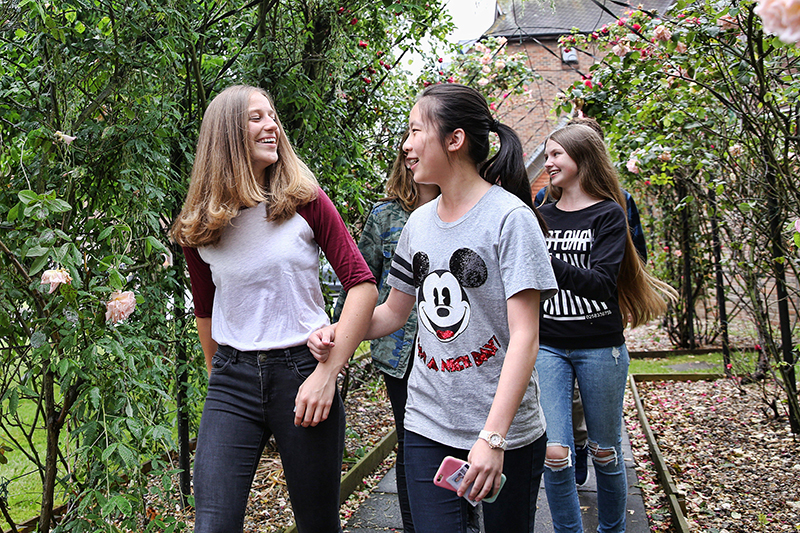 Take advantage of the induction day(s):
Some schools have an induction day in the summer term and others at the start of the academic year. Many will have both. Although this might not be the first time your child has visited their new school, the induction day is the opportunity for them and you to address any anxieties or apprehension you and they feel. Most children worry about making new friends, whether the work will be much harder, getting lost, finding a loo, where to leave bags and what they will eat and when. You should be able to meet the staff who will be directly responsible for your child's welfare and to identify the person to approach should things not be smooth. An induction day may also offer your child the opportunity to meet older students or to have the run of the school without the rest of the pupils. At the end of the day, your child's questions should be answered or you should know who to ask if not.
Find out what kit they need:
You will doubtless get a list of required PE kit and items. The school may offer a discount purchase opportunity; calculators for example and there may be a second hand uniform shop. You will need to make sure you name everything as schools are large and children tend to be cavalier with their possessions. It is not the role of the form tutor to find your child's lost shoe. Get them some technology and take advice from the school on how to keep them safe online. Although you may find the ​'permanently-attached-to-the-hand' phone irritating, it is also helpful if they have a long commute or they need to contact you (and vice versa).
Communication and support:
Apart from the form tutor, there will be a more senior leader who manages year 7. However, there may also be a school peer mentoring scheme, a buddy system, school prefects or a counsellor as an alternative. You know your child better than the school so if they are going to need some support, tell the school. Equally, trust the school to support your child. They are experienced in dealing with teenage children and the challenges young people face. Moreover, they are not emotionally involved with your child.
Help them to be independent:
Homework, moving round to different lessons, travelling to school, managing new relationships – these are all things that your child will be doing and will be expected to do for themselves. They will quickly get to know where their lessons are and the school will be supporting them with homework and new friendships. Finding a way to get your child to school safely, quickly and cheaply can be daunting but there are several options to consider. Independence is vital for academic success later.
Enjoy the summer holidays:
Keep the lines of communication open and talk through the fears and excitements they feel. You can role-play some of the situations that are worrying your child and create an established time to chat through things, positive and otherwise, once the term has started. Encourage them to read, the new school can suggest a reading list. Your child does not need a tutor over the summer to help them ​'get into the top sets'. The school will test them and set them (if they set at all) once they have settled and the staff have got to know them. Most importantly, let them enjoy their summer and be 11 years old.
Written by C S Wilding, Ashford School.
C S Wilding is an
MFL

teacher with

20

years' experience of teaching in the state and independent sector.

Telephone 01233 625171.
www​.ash​ford​school​.co​.uk