The Junior King's School in Canterbury is a prep school that mixes tradition and modernity
In 1929, at the opening ceremony of the Junior King's School in Canterbury, Rudyard Kipling described it as: ​"The junior branch of the oldest school in England". It was a reference to the School's connection to the prestigious King's School in Canterbury, whose history can be traced back to 597 AD.
The School's home at Milner Court in the village of Sturry – three miles northeast of Canterbury – was generously bequeathed by Lady Milner, who presented the beautiful buildings, gardens and grounds in memory of her late husband. ​"Space and beauty are an important part of the experience the children have here," says Head Teacher Peter Wells.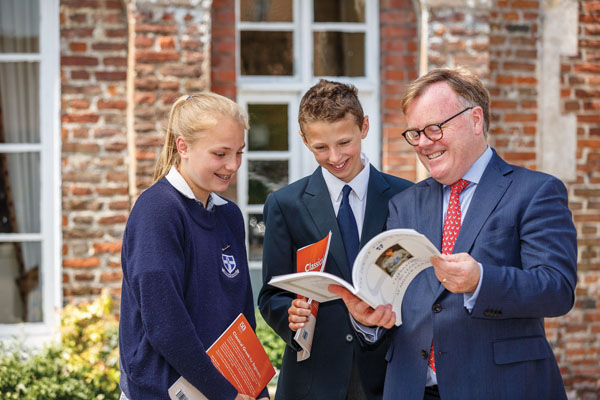 A modern Anglican school
Junior King's holds true to its traditional Christian values within the ancient Canterbury Cathedral Foundation. However, it also keeps with the times. While academic rigour is recognised and rewarded, so too are the many talents of the children, thanks in no small part to the myriad of curricular and extra-curricular activities.
In 1929, these included conkers, imaginary airships and rollerskating in the 400-year-old Tithe Barn. Nowadays, pupils, who are aged between three and 13, are more likely to be found fencing, playing sport on the floodlit Astroturf, or brushing up for their LAMDA performing arts certificates in the barn.
Music is a specialism of the school together with sport and plans are afoot to build a brand-new Music School. There is also a strong pastoral focus. ​"It is tremendously important," says Wells, ​"in terms of knowing the children well, appealing to their interests, starting from where they are, seeing the children as individuals and working closely with them."
As both a mixed day and full boarding preparatory school, the Junior King's community reaches far and wide. Expatriate families have long recognised this excellently resourced school as the best start for their children. Dean Bell Bursaries and 11-plus academic scholarships offer places for those who otherwise might not be able to attend.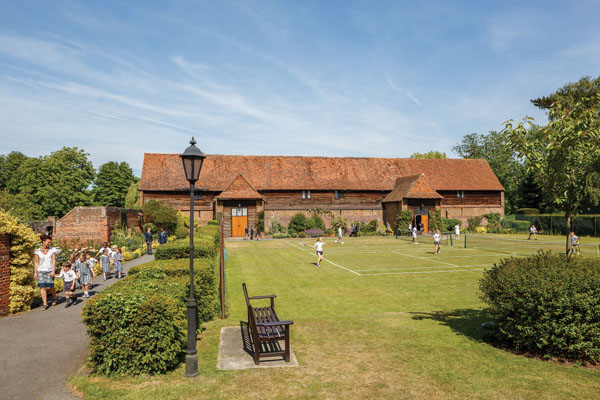 The vast majority of pupils move up to the King's School, in Canterbury, whose alumni include Field Marshall Montgomery, Somerset Maugham, David Gower, Michael Morpurgo and Sir Hugh Robertson MP – Minister for the London 2012 Olympics. Others gain places at Kent grammar schools or independent schools further afield. As Kipling rightly noted in his speech to the students: ​"So, you see, all your experiences at school are rehearsals for what you may expect on a larger scale."