Lee gets ready for professional football trial
Buckswood student Hyeokjun Lee from South Korea is off to Latvia this week with his Football Director, Daryl Willard to trial for Latvian Premiership side FK Ventspils. Based in Ventspils Olimiskais Stadion in Ventspils, the team are one of the most popular football clubs in Latvia. The club play in the Latvian Virsliga and were last year's league champions.

Talking about the upcomming trial Lee said " I am nervous about the trial, but am pleased that Mr. Willard will be there with me. The new look Buckswood Football Academy has really helped prepare me, with matches against Professional sides and Football Academy squads and all the strength and conditioning work I have been doing with the team of coaches".
Buckswood School is home to two successful Football Academies. The Junior Academy is run by Chelsea Football Club Foundation and offers Chelsea coaching for 11 – 13 year old girls and boys. The Junior Football Academy feeds directly into the Senior Academy run by Buckswood Director of Football UEFA PRO licence coach Daryl Willard for 14 – 18 year olds.
Said Buckswood Headteacher Mr Redsell. ​"we have already had seven Premiership and Professional trials last term, and this year looks more promising with players taking trials in Europe and beyond".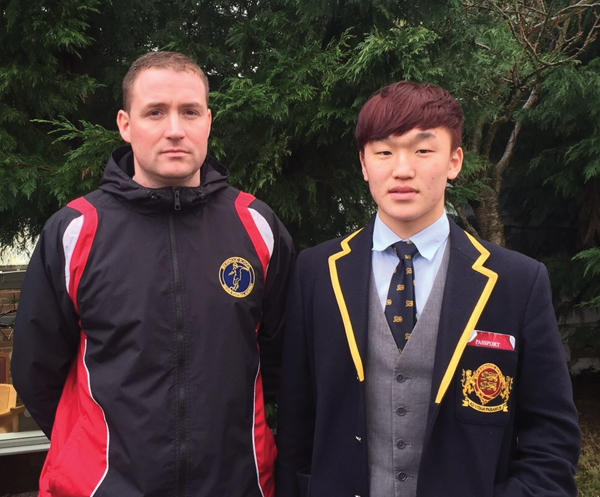 Buckswood Football Director Daryl Willard with Ventspils hopeful Hyeokjun Lee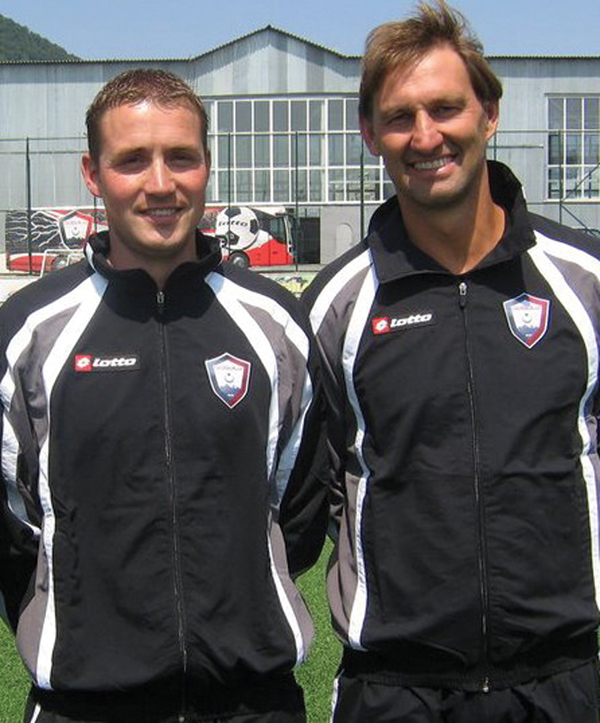 Daryl Willard with Tony Adams, ex England and Arsenal Captain
Buckswood School is an international school and attracts pupils from all over the globe. The benefits of an international education are self-evident, and never more so than in the Football Academies. Players have the advantage of training with and against boys who are used to the South American, European, Asian and African styles of play.
To support the Football Academies, Buckswood have just invested in £200K worth of high tech gym equipment and are looking forward to welcoming new players this term including Under 17s World Cup players, so watch this space for more developments.
For more information on Football at Buckswood see: www​.buckswood​.co​.uk/​p​d​f​/​f​o​o​t​b​a​l​l​_​a​c​a​d​e​m​y​_​b​r​o​c​h​u​r​e​_​v​9.pdf