Ashford School is proud to announce that the School has been recognised in the shortlist for prestigious TES Independent School Awards for the 2019 Pre-Prep/Prep School of the Year Award and the Best Use of Technology Award and will be attending the Awards Ceremony on 1 February 2019 at Grosvenor House Hotel in London. These Awards are organised by the Times Educational Supplement and look to recognise the most outstanding individuals and institutions that the Independent School sector has to offer.
TES editor Anne Mroz said: ​"Independent education in this country is truly world class. It's one of our great success stories. And those shortlisted for the TES Independent School Awards are the crème de la crème. We received a record number of entries this year and the standard is the highest yet, so to be shortlisted is an extraordinary achievement for any school."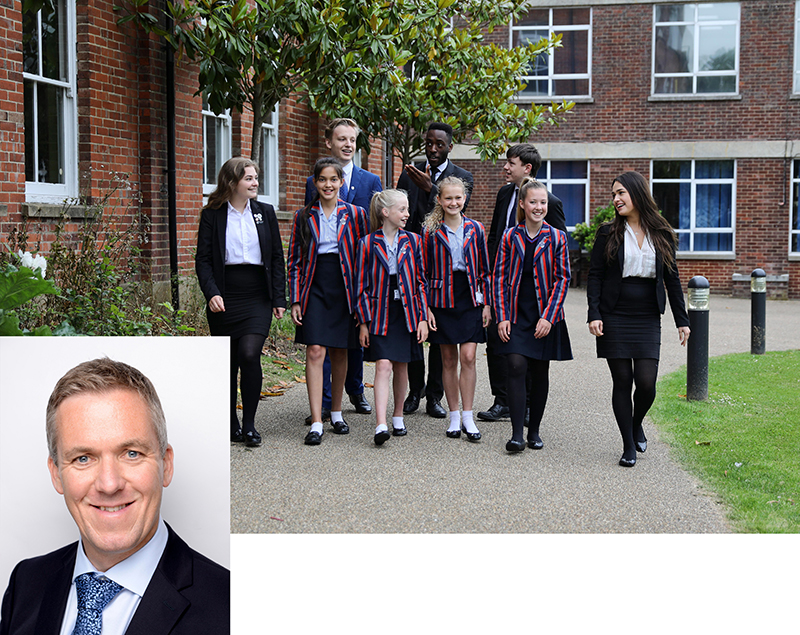 Headteacher of Ashford School, Michael Hall, is delighted that the School has been shortlisted for these two Awards and explains why:
"In our submission for the Pre-Prep/Prep School Award, we highlighted the No Homework programme, together with our mental health and pastoral provision. To replace homework and encourage development, the School leads a very successful after-school enrichment programme, which includes over 100 activities such as life skills, nature club and dance. The well-being of each child is ensured by the thorough pastoral provision of a School Chaplain, an on-site counsellor and the opportunity to take part in activities such as yoga and mindfulness.
In terms of Technology, over the last four years, Ashford School has introduced a variety of tools to enhance education technology, including 1:1 iPad use from Year 3 through to Year 11, and a virtual learning environment known as Firefly. Through these tools, as well as other apps such as Seesaw, Showbie and OneNote Class Notebook, staff and students are able to access work online and communicate with each other, minimising the need for printing and creating an effective, seamless learning environment".
Ashford School is one in nine schools in the UK that were shortlisted for Pre-prep/Prep School of the Year and one in six schools shortlisted for the Best Use of Technology.
For more information, please see: www​.isawards​.co​.uk/​2​0​1​9​/​e​n​/​p​a​g​e​/​s​h​o​r​tlist