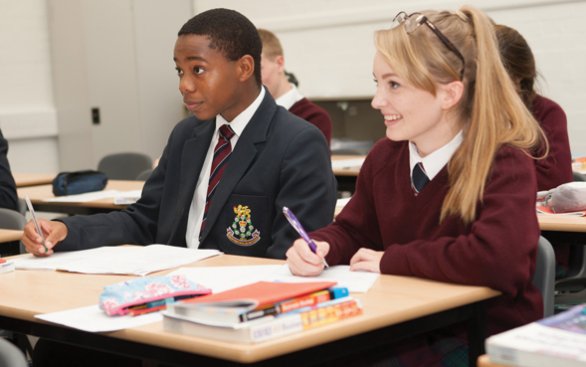 *The Duke of York's Royal Military School in Dover, Kent, is introducing weekly boarding for the first time in its 200-year history in response to demand from parents.*h2. Your title here…
Weekly boarding is available from September with applications beginning now for 11 to 18-year-old GCSE and A‑level students. Parents can also book places at the school's open day on Saturday March 14.
The school, founded in 1803 as an orphanage for children of soldiers and sailors killed in the Napoleonic Wars, was one of the UK's leading independent military boarding schools for the children of service personnel before joining the state education system as an academy in 2010 and opening its doors to all.
Chris Russell, Executive Principal of the school, said: ​"We have always been a popular choice for service families posted around the world. Since we became an academy, we have also attracted a large number of parents in the UK who are not involved in the armed services but value the school's academic success, traditions and military ethos.
"We recognise that some parents may wish their children to be involved in family life, special occasions and outings at weekends. Now, with parental permission, our students can opt to go home after Saturday morning lessons. Of course, if they choose to stay in school, weekends continue to be full of interesting and fulfilling activities for all."
Students enjoy ceremonial parades, a combined cadet force and a variety of sports and activities. Set in 150 acres of attractive countryside, the school has completed a £24.9 million building and refurbishment programme, including a new sports hall, recently opened by rugby legend Bill Beaumont, a drama studio, teaching blocks and sixth form boarding accommodation.
The school was recently rated ​'Good' in all categories by Ofsted and performs significantly above the national average in GCSE results (5 A* to C including Maths and English).
The Duke of York's Royal Military School's academy status means parents only pay fees for boarding while the cost of education is state funded. Fees for 2014⁄15 are just £3,665 per term.
To book a place at the next school open day on March 14 or to arrange a personal tour, parents can call the Registrar on 01304 245073 or visit www​.doyrms​.com