Tesla spark A Level inspiration
To celebrate the completion of his Tesla supercar themed DT Project, Alvin Kan in Year 12 sent out a request for an owner to bring their car for a photoshoot. Little did he expect a car park packed with Teslas!
On Wednesday 2nd May, Bethany was treated to quite the spectacle as six Tesla S‑type cars posed in Bethany's car park. This fleet of beautiful eco-friendly electric cars came to lend support to Alvin Kan, Year 12 pupil whose latest Design & Technology project was inspired by the futuristic brand of luxury cars.
Alvin designed and built an electric guitar that channelled the Tesla branding, shaped as the iconic Tesla ​'T'. Not stopping there, his stand for the guitar could easily pass as one of Tesla's distinctive ​'super-charge' stations that are increasing in number throughout the UK and are slowly making large scale electric car ownership a possibility in this country.
On designing his project, Alvin said: ​"I wanted to create something innovative, and there is no company that does innovation better than Tesla." A keen photographer, the Bethany pupil wanted to get a shot of his creation alongside an actual Tesla car, and so on the recommendation of a classmate, reached out to the Tesla Owner's Club UK Facebook group to see if anyone was willing to take part. Much to Alvin's delight, so impressed were the group with his work that not one, but six owners brought their cars to Bethany for the occasion!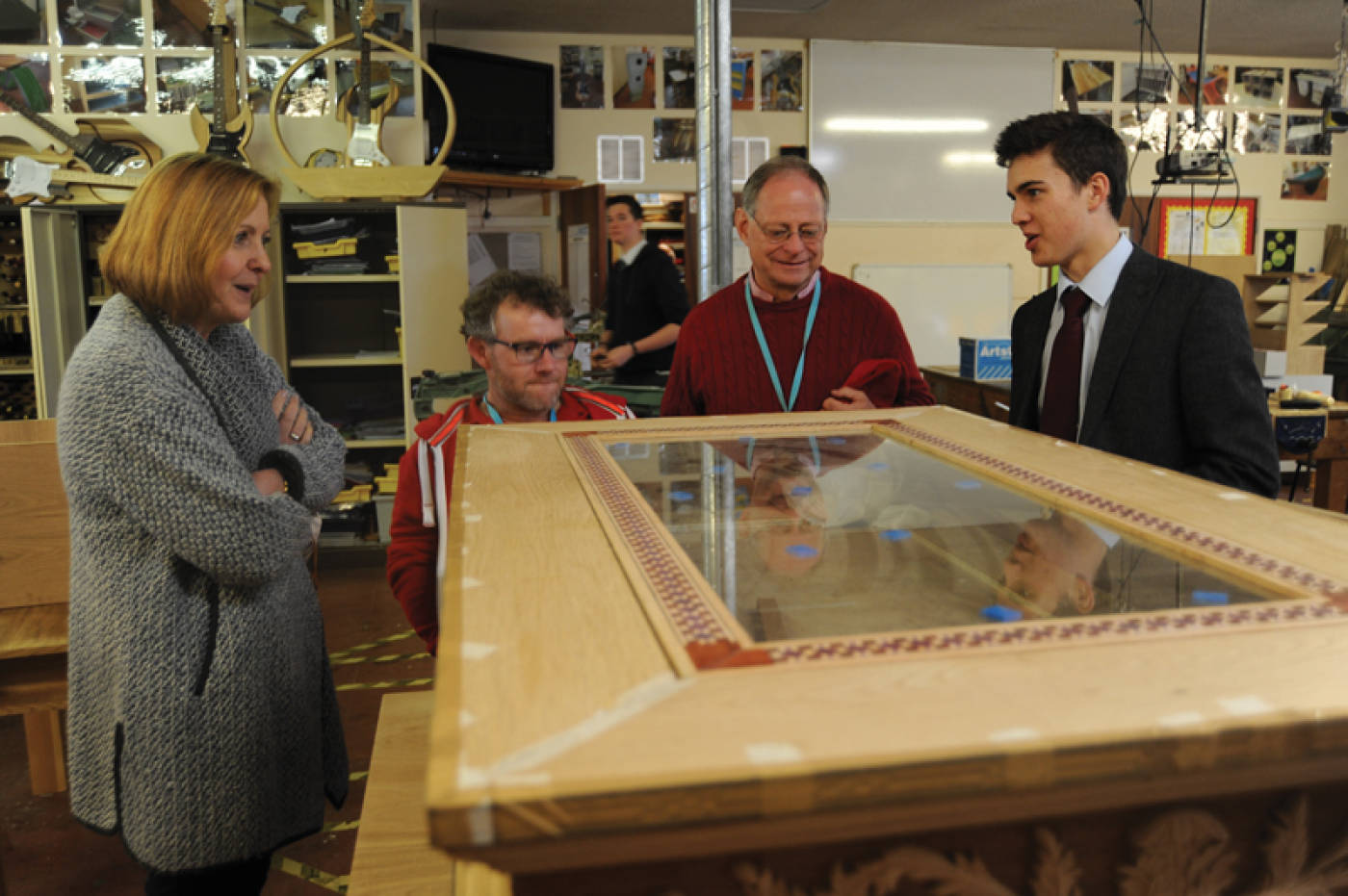 Once the cars were set up for Alvin's photography, which included a drone flyover, the owners of the car were treated to a tour of the Design & Technology department, where Alvin had spent tens of hours perfecting his project. They were amazed to see some of the projects underway by Alvin and his peers.
It was a great day for everyone involved, and many teachers brought their classes to the spectacle to teach pupils about the positive environmental aspects of the vehicles, and get a closer look themselves, of course!