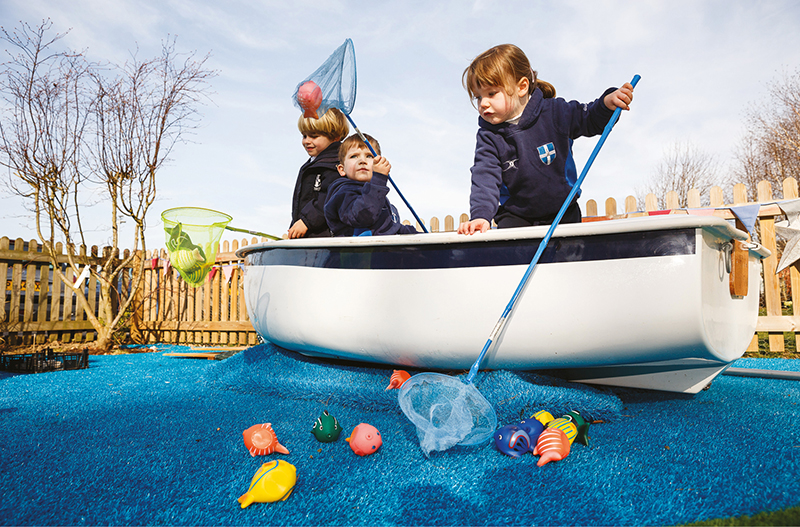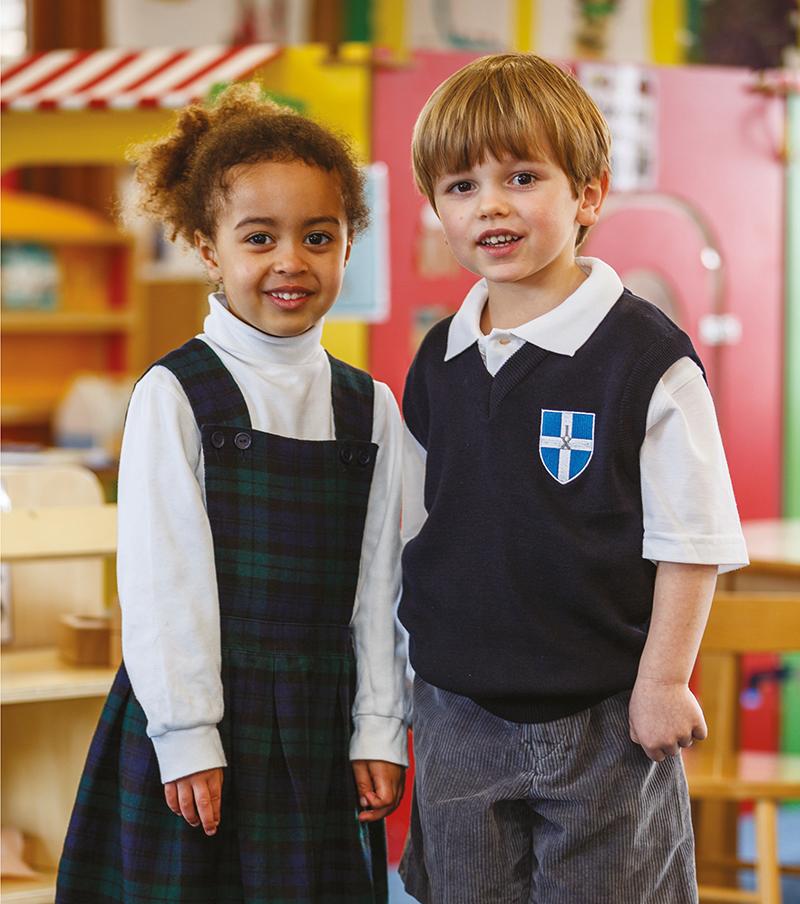 Junior King's was founded in 1879 as the Preparatory school to The King's School, Canterbury. In 1929 the School expanded to the stunning eighty acre countryside location at Milner Court, Sturry. The 16th century Manor House and Tithe Barn are augmented by superb educational, boarding, extra-curricular and sporting facilities including the addition of the Michael and Vibeke Herbert Music School which opened in early 2016.
When you arrive at Junior King's Pre-Prep, you will instantly sense the warm and welcoming atmosphere and you will know that you are in a special place. A place of cooperation, collaboration and achievement – be it in the bright and stimulating classrooms or outdoors in the extensive grounds of Forest School.
The Pre-Prep educates the youngest members of the Junior King's family. The aim is to bring out the very best in each child before handing them on to the Prep School when they are seven years old.
The Nursery, set in a vibrant, purpose-built ​'Little Barn', caters for children through a rich variety of play and learning activities, using a thematic approach linked to the interests and development of the children. Once a week the children visit ​'Forest Park', where having fun and getting muddy go hand in hand with learning about the natural environment.
The school is open 36 weeks of the year, term-time only and offer a weekly maximum of 15 hours Free Early Education Entitlement vouchers to children of three to four years of age who attend our Nursery. They offer a morning or full day placement and vouchers may be claimed to a maximum of three hours per morning session that your child attends.
The Reception year builds on the excellent experiences that children are introduced to during their time in the Nursery. Teaching and learning at this level is delivered through a wide range of topics planned to stimulate and excite young developing minds. At the very core of learning is a ​'can do' approach where children are encouraged to think creatively and independently.
Children in Years 1 & 2 learn through a topic based approach which encompasses the majority of subjects. Lessons are differentiated to ensure all children can be suitably supported or challenged according to their individual needs on a daily basis. Specialist teachers take the children for PE, Dance, French and Music throughout the week.
The Pre-Prep is an accredited Forest School with a fenced in woodland site on school grounds (Forest Park) supported by a leader trained to Level 3 and other practitioners to Level 2. Children have the opportunity to play securely with freedom to explore at will. The aim is to provide experiential education and interaction with the natural environment which is proven to promote health, learning and emotional well-being. We firmly believe that the Pre-Prep is both traditional and innovative, industrious and fun.
The next Open Morning is on Saturday 18th May 2019 starting at 10.00am
registrar@​junior-​kings.​co.​uk
Telephone 01227 714000