What makes Fosse Bank School what it is? Part of the answer might be no ​'Gifted and Talented' and no ​'Special Needs'. Instead, every child is treated as an individual with talents and needsparticular to that child. This might be a Year 5 child being challenged by the Year 7 mathematics curriculum, or a young childreading regularly to Lizzie, our friendly black Labrador, to improve fluency. Being happy is one of the most important aims of the school and this is obvious if you visit the school. With children honing the skills required to enter good senior schools, but also benefitting from a broad curriculum, we think we have a good balance of work and fun.
Children enjoy the freedom to run, play and climb in 26 acres which include woods, low climbing ropes, sports pitches and a sports hall, recently resurfaced tennis, netball and hockey courts, an indoor swimming pool used weekly by kindergarten upwards, and a 700km cross country track being prepared for the spring.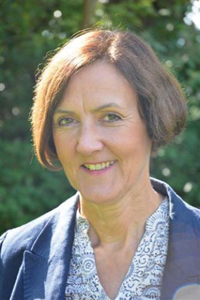 Alison Cordingley, Headmistress
Performing arts are also a feature of the school. As well as weekly music and drama lessons, most children learn a musical instrument with singing, piano and percussion being particular favourites. All Year 2 children learn to play the recorder and Year 3 children are given free violin and tuition for a year with 75% choosing to continue. With many opportunities to perform music, poetry and drama, the highlight has to be the summer school production in which every child from Kindergarten to Year 6 takes part.
Fosse Bank School: Independent primary school for girls and boys
Noble Tree Rd, Hildenborough, Kent TN11 8ND. Tel: 01732 834212