Battle Abbey School pupil Ivan Hung's entry in this year's London Institute of Banking & Finance; Young Financial Journalist of the Year competition, came first in the 14 – 15 age group winning him £150 in the process.
Applicants were asked to show off their journalistic skills and financial know-how by writing a 800 – 1,000 word blog or article. Ivan's application was on the subject of whether it's right for primary school-aged children to be taught financial education in schools.
Iona Bain, competition judge said; ​"Ivan's entry had bags of personality, with interesting references and appealing personal anecdotes. It clearly comes from a genuine enthusiasm for the topic, which is lovely to see. Yes, it has a slightly unconventional structure and could be a bit tighter, but ultimately I was won over by the writer's willingness to take risks, look at the bigger picture and put forward a heartfelt appeal for financial education at an earlier age."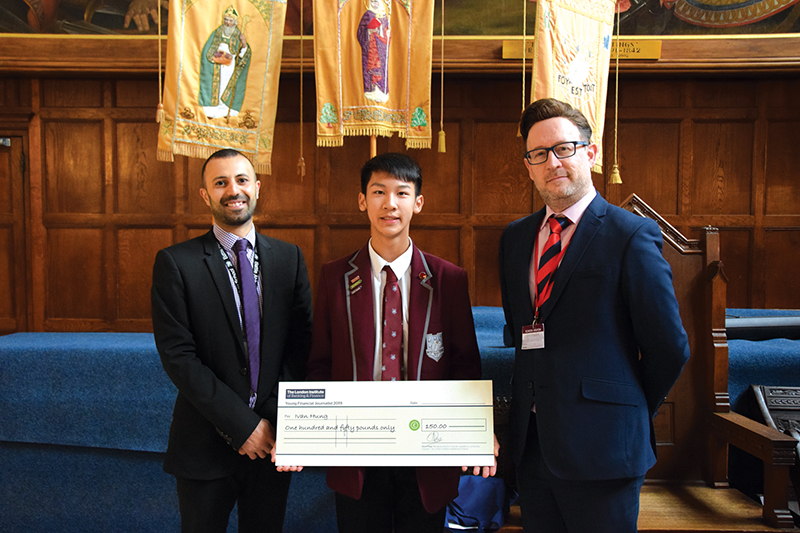 The picture here is Ivan being presented with his prize in assembly at the School.
Farouk Tumi, Head of Maths, said; ​'For Ivan to win this national competition is incredible – he doesn't even study Finance with us so full credit must go to the English Department.'