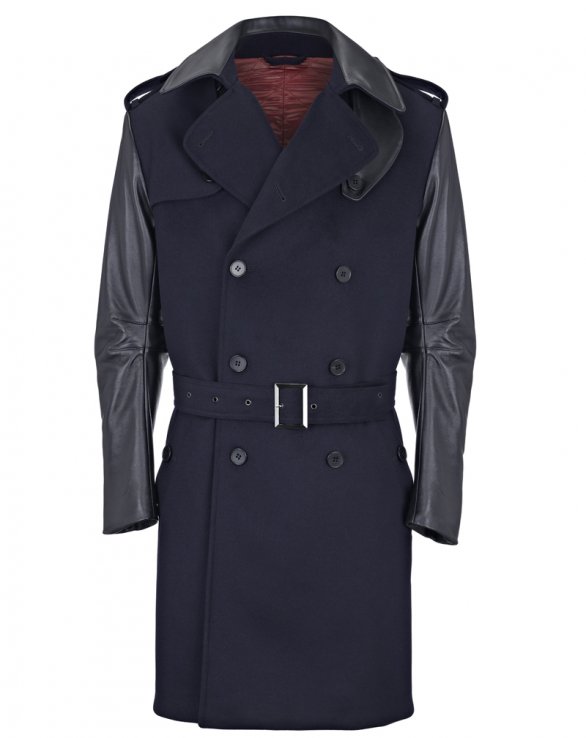 Grace & Oliver, the online coat company, launched its menswear collection in November at www.graceandoliver.london. As a scion of the UK's largest manufacturers of outerwear Grace & Oliver has nearly 90 years of coat design and manufacturing heritage and has already sold over 5 million coats.
All coats limited edition
Grace & Oliver only produces Limited Edition runs of its coats. Around 20 of each style are only ever made exactly the same – the same combination of fabrics, lining, buttons and design. So once they are gone, they are truly gone. Simon Parker, director of Grace & Oliver says: ​"In this world of mass production a Limited Edition coat is indeed a rare occurrence but one a Grace & Oliver customer knows is available to them.
"Grace & Oliver is dedicated to coats; it produces and advocates nothing else but high quality coats in luxurious fabrics, well-tailored and expertly produced. All coats are made in Grace & Oliver premises which ensures consistent quality in the manufacturing process and means that there is no middle man, allowing the brand to competitively price very high quality coats."
Tinker
The Tinker services allows customers to choose their style of coat in existing fabric options then alter the lining and buttons. This inexpensive service gives customers their first opportunity to delve into the world of fashion design and express their creativity. Prices will start from as little as £499.

Tailor
For those customers with a very strong sense of how they like to express themselves through the clothes they wear the Tailor option is there for them to enjoy.
The Tailor service lets customers choose their coat design from Grace & Oliver's extensive range then change the fabric, linings, buttons, buckles plus alter the hem and sleeve lengths; thus creating a unique and highly personalised coat.
Some of the fabrics are exclusive to Grace & Oliver, making them desirable and very rare. In fact, the likelihood of someone else wearing an identical coat is extremely unlikely.
Whatever option customers choose they can be sure that the end result will be a well-crafted, carefully tailored and expertly made coat. Prices start from £699
The ready to wear collection
For its first season's collection the brand has taken its inspiration from the heyday of outerwear, when no self-respecting gentleman would be without their well-tailored and warm coat, and designed a range of contemporary coats made with traditional expertise.
The brand
Grace & Oliver is a classic English brand with design and fine tailoring at its heart. Based in London, home to many of the world's most creative fashion brands, Grace & Oliver sets out to contemporise its pedigree with modern silhouettes that use the latest fabrics and reflect the styles of the day.
It works with some of the finest Italian mills that produce some of the world's softest and most luxurious fabrics. Famous for their high quality cashmeres and wools the Italian mills are creating many fabrics that are exclusive in the UK to Grace & Oliver.