For a cover for her old bicycle helmet, French designer Isabelle Altieri decided it was time to merge fashion and safety. She created Chic-Helmet in May 2013, which sells handmade, affordable, hat-style covers, from classic to contemporary designs.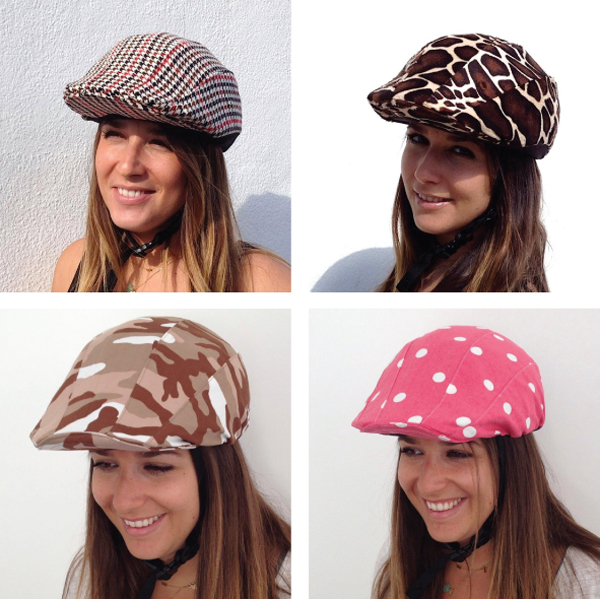 The classic ​"Karin" hat cover is so trendy to wear this winter with its brown, red, black and cream houndstooth pattern.
This timeless, understated, quintessential design brings simplicity and elegance to a belle about town.
Sit up and stand out from the crowd. There is no Jurassic in this giraffe.
For those wanting some spirit, ​"Sophie" boasts a hip giraffe print pattern. Show off, stand tall and strike your pose.
In the army! Funk it up… camouflage in style with funky ​"Florentine."
Stay insight and not out of mind.
Neat and chic…. ​"Rosie" rules!
Spot the difference, spring into fashion with a subtle spot-print in pure cotton.
Which helmet cover are you wearing today ladies? There are countless designs for one and all, depending on your style. Chic-Helmet covers solve any helmet headache and fit all classic bike helmets with a visor. Prices start from £24.90.
Turn heads on and off the road without sacrificing safety. It is proven that wearing a helmet reduces the risk of head injury by 70%. Chic-Helmet's comfortable and quality covers transform this mundane safety necessity into an elegant fashion head piece.
All covers are made in the UK, delivered throughout Europe.