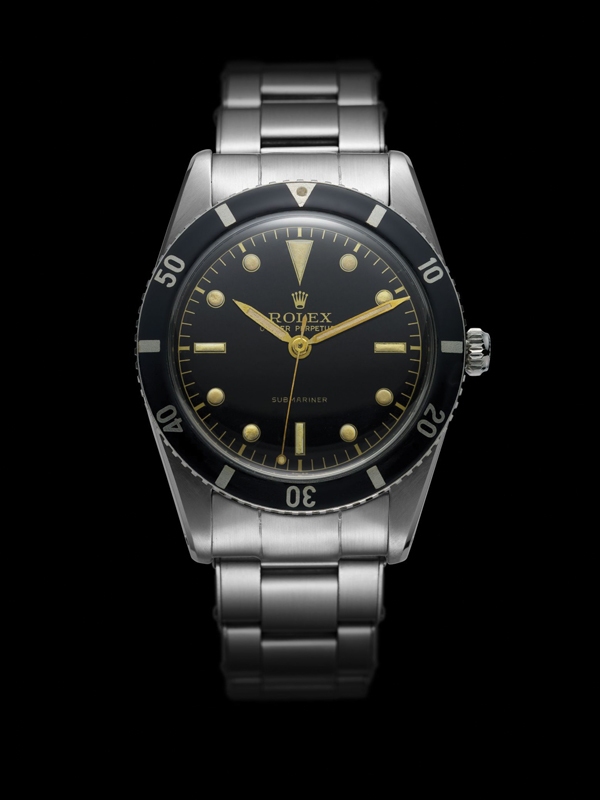 Do you know the value of your watch?
An insight into the world of pre-owned luxury watches
The value and interest in pre-owned watches have seen significant growth over the last five years or so. This has been made possible by the enduring quality and materials of particular watches and the way they are produced.
Just like a car, most of us would have no issues in buying quality used or pre- owned, provided it had been well cared for and serviced by an authorised dealer.
With the advent of all sorts of sites and sellers on the Internet, dealers such as ourselves have seen an influx of customers approaching us not only due to our long standing heritage but also our history dealing with luxury watch brands. Pre owned is a vital and necessary part of the whole watch sales package.
There are some very rare and therefore valuable pieces to mention; the favoured choices are the Rolex Daytona and Submariner, watches originally made for specific, adventurous purposes not just their aesthetics, as well as highly collectable limited edition pieces such as the Omega, James Bond and Nasa Apollo watches.
Every time a new Bond film is released, watches are issued to commemorate the event, thus making them vintage pieces for the future. These are usually in hot demand and frequently sell out before the film is premiered or the watch is made available for general release. Versions from previous films then increase in desirability and value quickly.
Older versions of watches that are still in production whose designs have been altered over the years, such as changes to dial markings are harder to come by and are equally highly desirable. Examples of these include Tag Heuer, when circa 1980 saw the label Tag added to the Heuer name, along with Breitling and Longines, all who have seen changes to their trademarks over the last 50 years.
All of these models are increasingly rare and worth keeping an eye out for, especially as the new versions are now made to a higher specification which is reflected in the pricing. It should also be noted that the original box and paperwork is of added value to the watch and the prospective buyer.
The value of an owners older watch sometimes surprises them, as most actually remember the price they paid in the first place. If a watch is ten to fifteen years old, of good quality, and has been generally well cared for, you could receive a value equal to or better than the original purchase price. The Omega Seamaster 300 is a great example of this.
There are Rolex models that also easily fulfil this criterion.
Three years ago we acted on behalf of a local couple to assist with the sale of an extremely rare Rolex watch dating back to 1963⁄64. Having been advised that the value of the watch was around £1000, our watch sales manager immediately recognised it as something a lot more valuable. The rare Submariner watch was sent to Rolex's head office for official verification and then to Bonhams, a leading auction house that specialises in antiques and collector's items, who subsequently valued the watch in excess of £50,000.
The Rolex Submariner dates back to the 60s and is known to Rolex connoisseurs as a 369 Explorer dial. This particular model was only produced in an extremely small quantity and was only available within the UK, making it a collectors dream for Rolex fans around the world. As such we knew that any damaged caused in house in pursuit of authenticating the timepiece would dramatically affect it value, which is why it was sent to Rolex.
This particular timepiece had a very rich history. It was originally bought as a 21st birthday present for the client's brother, the watch was subsequently lost and replaced being found many years later behind a family fish tank. Upon the watches discovery the client's brother gifted the timepiece to his best friend whom recently returned the items to our clients.
The owners were completely unaware of its hidden value and it was only when the watch was bought to W Bruford that it was identified as an extremely rare and valuable model.
Having discussed various options for the future of the watch with its owners, W Bruford secured the sale of the Rolex to a local collector.
We were pleased to be able to assist in achieving the true value of this item for our client and love making discoveries such as this which, trust us, do not happen every day.
When you have an item you are unsure about the authenticity of make sure to do your research to make sure you are getting a genuine item and are either being paid or are paying the true value.
There is also the look of a vintage piece that defines an era and style; currently pretty much everything 60's has made a real resurgence and now is in very high demand. These pieces can compliment a clothing or car passion, as well as a music preference, vintage in watch terms can mean a look not just an age. Even watches from 20 years ago are very different to their 2016 counterparts.
The fact that we have a talented and experienced watchmaker is of immense value. All it takes is a quick visual examination to see if the watch has been ​"got at " (serviced in an inappropriate way), and we can confidently offer a accurate trade in price. We can assure you that if you purchase a watch serviced by him, you will have a working and viable timepiece. The gentle refinish is also important; sometimes it is not always necessary to make the watch look ​"new ", in fact, this could look detract and devalue the overall value of the watch.
The performance of a watch could be likened to that of a classic car, maybe not always essential for the everyday commute, but perfect for the drive to the country at weekends to your favourite destination. Similarly, regular servicing is essential and will maintain all of the moving parts inside the watch; this lessens the requirement for parts needing to be replaced and avoids having to modernise the movement. This can take away some of the vintage nature of the piece and will affect the value of the watch.
It is also important to see the value of the dial. Somebody once said ​"at 50, a person has the face they deserve". This is also true of watches. The patina on the dial is a good indication of the way the watch has been, or has not been looked after. It is better to have a dial that is a little discoloured, with hands that match, than to have a mismatched dial and hands because one or the other has been replaced or restored.
The retail price of new luxury timepieces only ever seem to rise, thereforemaking a great pre- owned piece is now even more desirable.
Lately it is has become increasingly obvious that within the mid priced luxury brands, which see yearly design updates, that the previous model is quickly ​"out of date". Some clients require the most up to date version, so they are quick to part exchange their watch. (on occasion they may be only 1 or 2 years old!) These then soon appear on the market at a favourable price, sometimes before the original warranty has expired.
Just because someone else has purchased the latest version of a watch brand new, then traded it in, giving you the chance to buy it, doesn't make the purchase any less significant, considered or cherished. A pre-owned piece can still be a relatively new watch and to the purchaser it is a new piece to add to the collection.
When looking at purchasing a pre-owned piece or a watch to invest in, simply remember that it pays to appreciate the following attributes; great design, brand equity and rarity. These will help to drive value and desirability in a piece; however any piece is only worth what someone is willing to pay for it. Above all fall in love with it!
For any queries regarding watch valuations, servicing, trade in or purchasing pre-owned timepieces please visit W. Bruford in- store to talk to experienced Watch Sales Manager Simon.
Written by Simon Power and Bianca Wooler .
W.bruford 11 – 13 cornfield road. Eastbourne. East Sussex. BN21 3NA Telephone: 01323 725452. Email: enquiries@​wbruford.​co.​uk
www​.wbru​ford​.co​.uk