Herald and Heart Hatters supply some of the most famous stores around the globe. You can visit the heart of the business in Rye High Street.
Rye can boast one of the few remaining High Streets in the country still offering an eclectic range of independently owned shops. From the traditional tearoom to the trendy café, the clothiers, the cook-shops, the galleries, the book shops, it is no surprise that Rye High Street continues to attract visitors who prefer a less cliched shopping with service experience.
A popular destination is Herald and Heart Hatters. Herald and Heart have been at the forefront of designing and making bespoke, collection and ready-to-wear hats for nearly thirty years. They are experienced working in the realms of the theatrical, high fashion, retail and on a one-on-one client basis. True artisan makers they pride themselves on creating work and products which they and their clients are passionate about.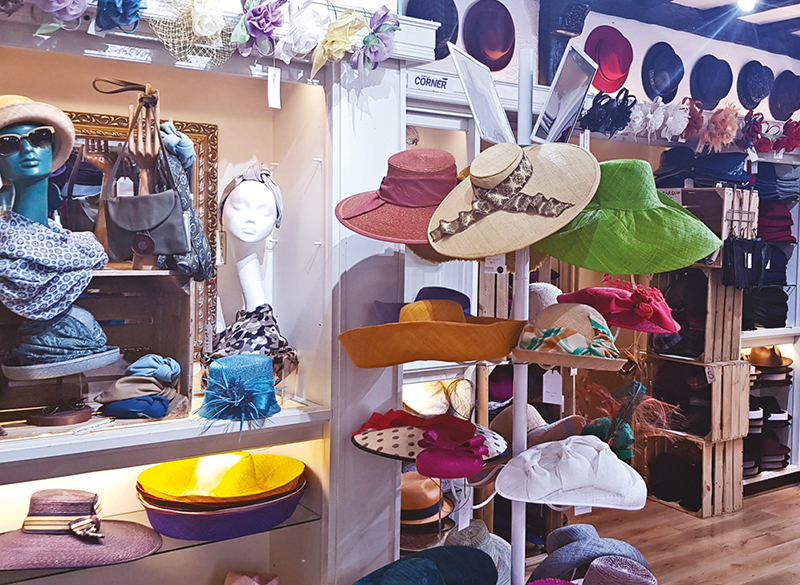 The shop is housed in a building dating back to the 1490s, here you will find a wide selection of model millinery collection on display as well as plenty of ​"Off the Peg" hats to choose from. Whether you are Mother of the Bride, Wedding Guest, or Glamorous Race-Goer, you should be able to find the right hat to compliment you and your outfit. There is also a great array of daywear hats and accessories from jewellery to scarves and berets. Sun hats and casual everyday hats, both from the Herald and Heart range and from their most trusted suppliers. This year sees the start of a hat hire service too.
A friendly face is always on hand to help and advise you in choosing the best hat for your occasion. This makes your visit as easy as possible, taking onboard your requirements, style of outfit and colour palette along with helping you judge what shape best suits you considering your role in the event and the appropriateness of the particular hat for the occasion.
There is a wealth of knowledge and experience backing up the advice given. The Herald and Heart brand has been stocked in all the major department stores throughout the world including Harrods and Selfridges in London to Saks and Bendels in New York. They have designed and produced headwear for other companies including Frank Usher, Mulberry, Amanda Wakeley and Paul Costelloe. Herald and Heart were a founding exhibitor at London Fashion Week and have also shown in Paris, New York and Dubai. Being asked to make the hats for the movie ​"Four Weddings and a Funeral" increased the profile further.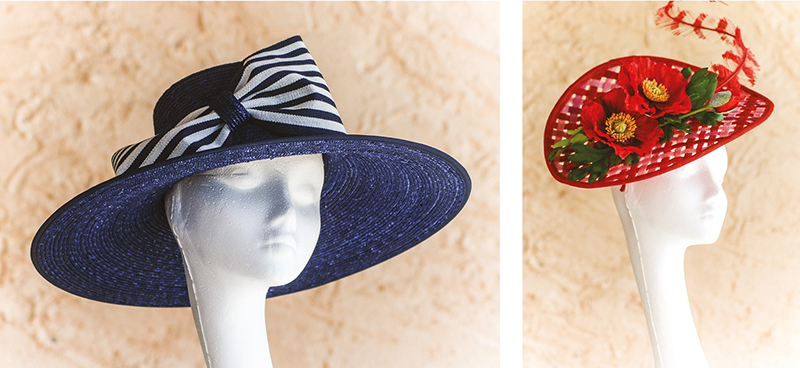 Herald and Heart hats have appeared in many publications, a six page spread in Vogue on a young model called Kate Moss making her Vogue debut proved to be very successful as did being styled on other models and celebrities like Naomi Campbell, Thandie Newton, Joan Collins and recently Halle Berry in the movie Kingsman.
Herald and Heart are typical of the shops in Rye that offer their products and services with a strong and true heritage.
102 High Street, Rye TN31 7JN. Telephone 01797 225261
www​.her​al​dand​heart​.com