The end of winter is in sight. Soon you'll be busting out the cleaning supplies and overhauling your house for its annual spring clean. To help prepare you for this momentous task, we've got some clothing storage tips to help keep you organised.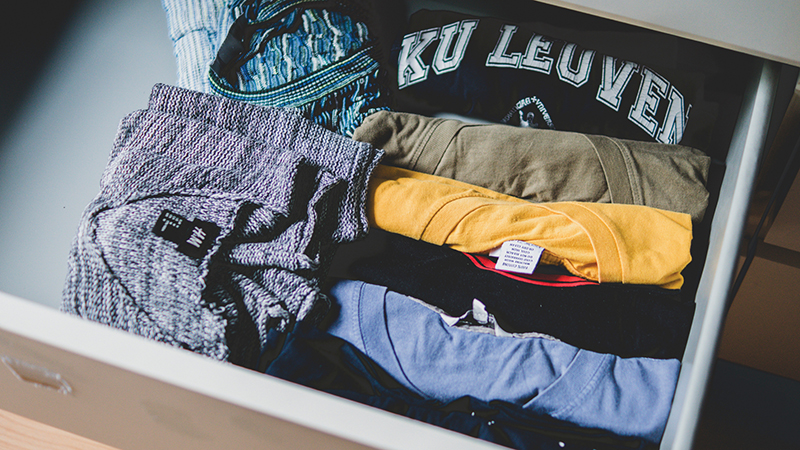 So, what do you fold and what do you hang? It's not something that many of us are taught. However, with the war against waste still raging on, we can think of no better time to share our tips for preserving your clothes and keeping them (and you) looking their best.
Before we shine the light on what items to hang and which to fold, we've got some advice for getting your wardrobe in tip-top shape.
Step 1: The first step is to moth-proof your wardrobe. To do that, first make sure all your clothes are freshly cleaned, as moths are attracted to undetectable smells.
Step 2: Next, invest in a water-based, odourless, biodegradable insect spray. Steer clear of insecticides, as the chemicals will destroy your clothes.
Step 3: Finally, place a pheromone trap inside your wardrobe, as this will help you spot any future moth infestations.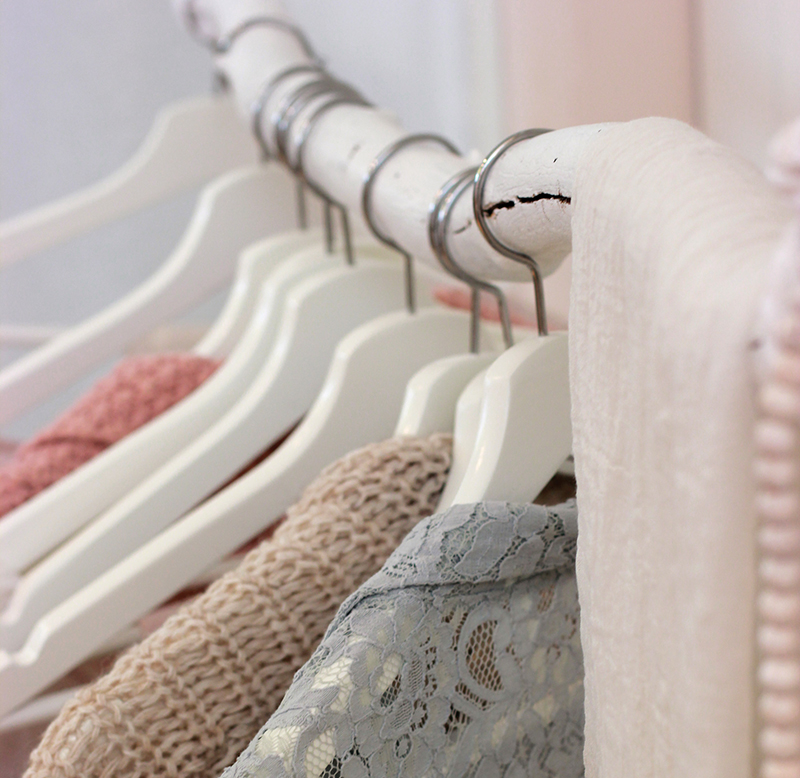 What to hang
Button-down shirts and blouses: Both should be hung on good quality wooden or flocked hangers. The plastic hangers you get in high street stores can have rough or jagged edges that can pull or puncture delicate fabrics.
Denim: Being the hardy material that it is, denim can be hung or folded. So do what's best for your individual set-up. If you do choose to hang your denim, we love organising the pieces by hem length. It makes hunting out the perfect pair of jeans quick and effortless.
Embellishments: Anything with sequins, stud detailing, beading or jewels should be hung to prevent snagging on the material, resulting in pulls, stretching or holes.
Outerwear: Jackets and coats typically don't fold well because of their padding and thickness. This means they will likely become misshapen if you stuff them away in draws or boxes for any prolonged periods.
Delicates: Hang your delicates. No, not those delicates. We're talking about those fancy fabrics such as velvet, suede, and silk. The only exception here is cashmere.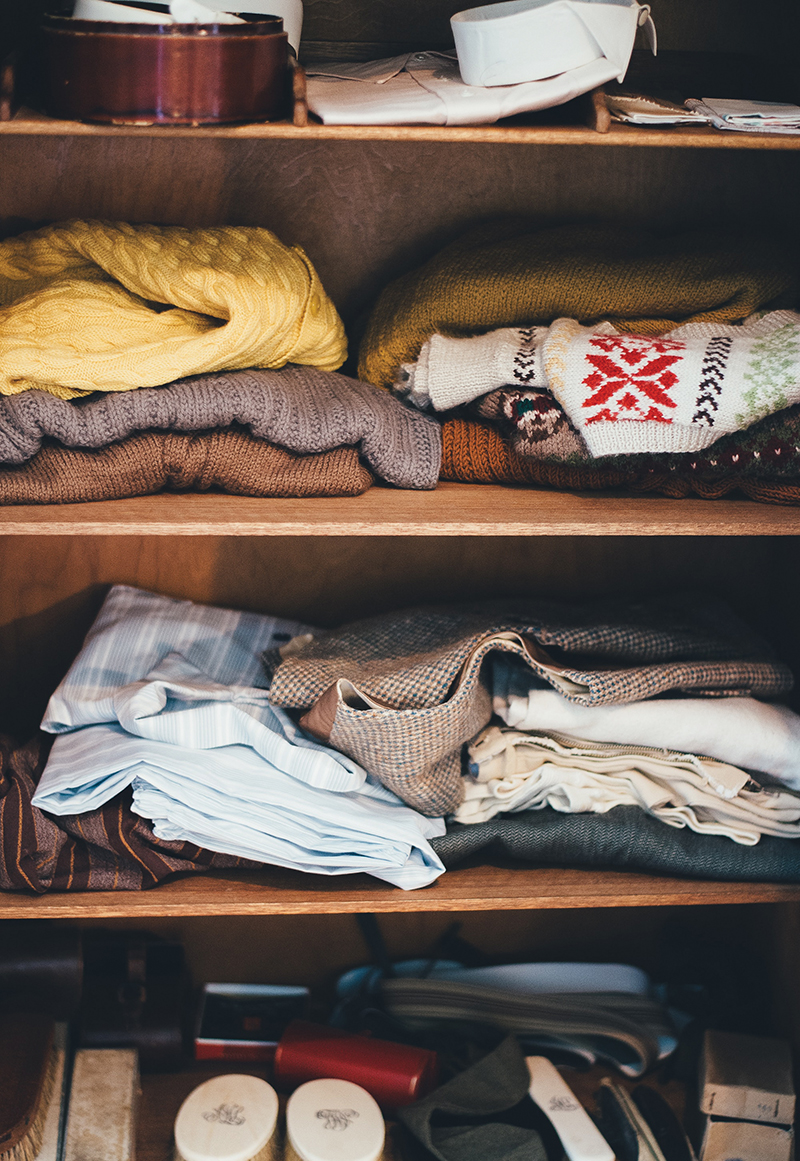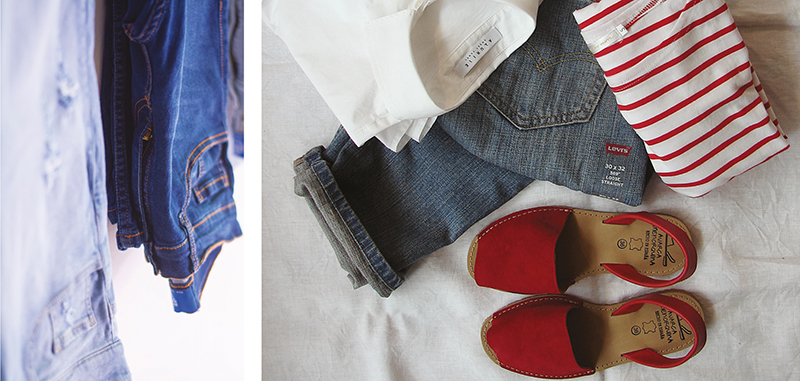 What to fold
Jumpers: Hanging jumpers leads to unwanted stretching, especially if the fabric or wool is particularly heavy. Folding will help keep your jumpers in shape. If you can, we recommend storing them in fabric containers/boxes.
Heavy bottoms: Casual bottoms made of heavy materials such as cord, denim, leather or cargo canvas won't become wrinkled or creased when folded.
T‑shirts: Fold or roll your t‑shirts. As the cotton material is light, it can often get creased by other items hanging next to it. If you have a lot of t‑shirts, figure out a system that allows you to see and navigate your collection easily. The last thing you want to do is neatly fold them into a pile, only to have to pull it apart the next day when searching for a specific shirt.
Storage items
Pack all those winter jumpers into some linen storage organisers. Unlike plastic organisers, linen and other fabrics allow air to circulate around your garments, helping your clothing stay fresh.
Written by Aspect County Fashion Editor Samantha Allaker