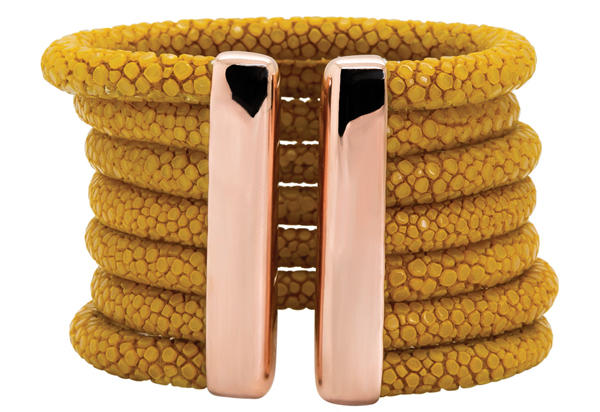 Fierce African aesthetics and cutting edge design collide as the fashion industry welcomes a brand new label into its sphere this week. Imagined by Zayna Gummi, Élan Bijoux retails exclusive handcrafted pieces, each as unique as its wearer. Every item is crafted with luxurious materials such as stingray leather, gemstones and precious metals. The result is a resplendent collection of distinctive jewellery that's guaranteed to turn heads.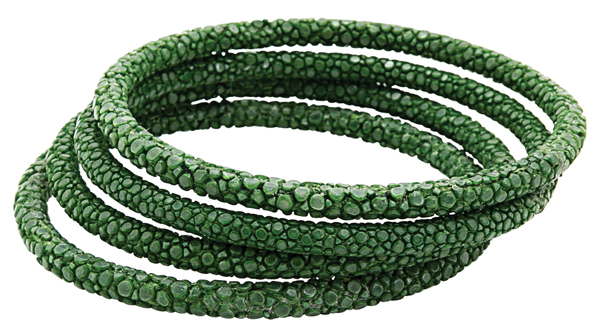 This season the Élan Bijoux aura is all about bold, statement pieces that can be rocked alone or teamed up to create a daring set. Think gemstone encrusted cuffs, handmade stacked bangles, stingray leather spiral bracelets in a cornucopia of colours, statement spherical earrings and more.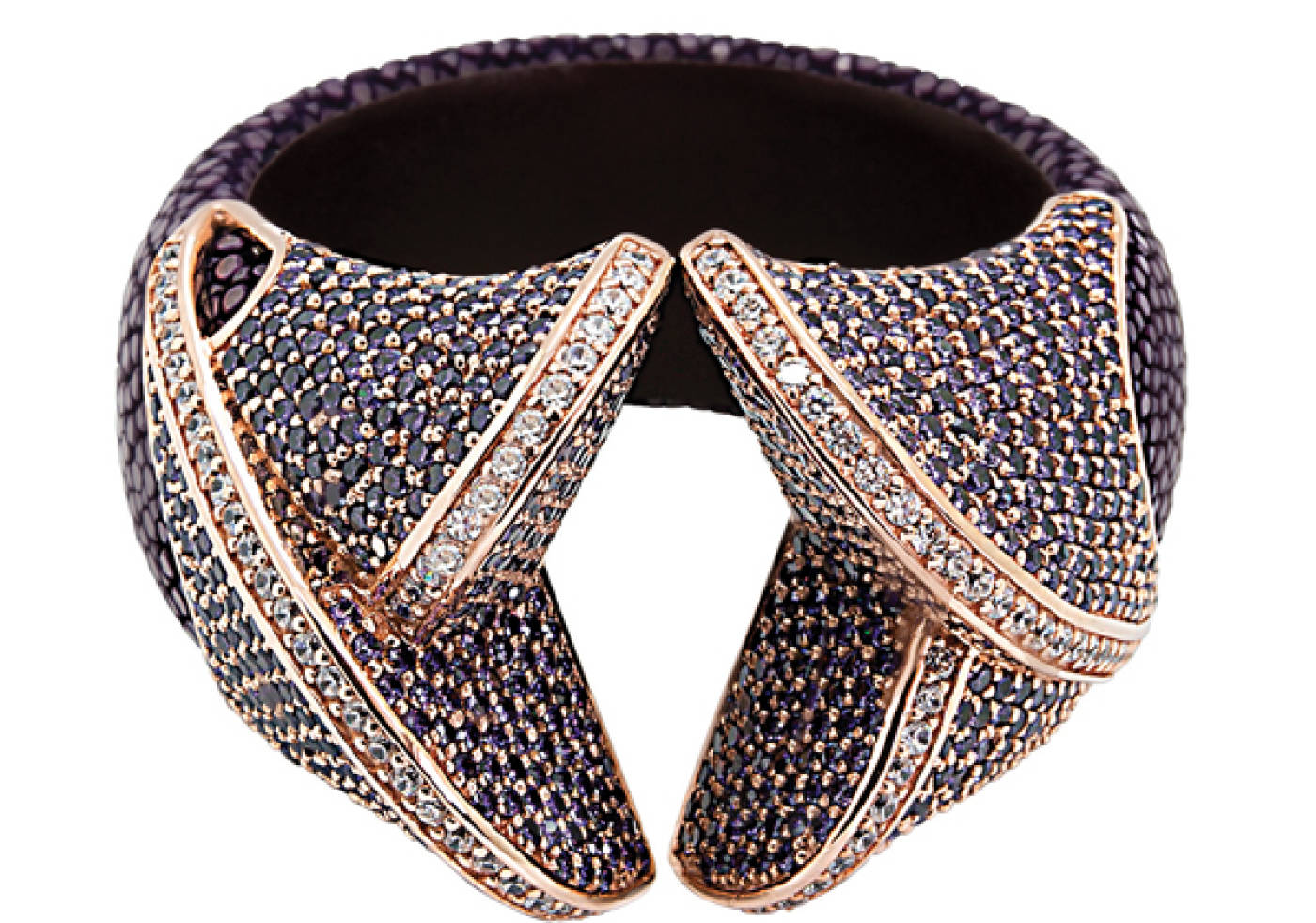 Born and raised in Nigeria, Gummi grew up with an insatiable infatuation with fashion. From the age of 11 she was sketching out designs for her sisters, a hobby that went on to become a professional passion. In 2012 Gummi moved to the UK to pursue a career in law. She has since graduated from the University of Buckingham and while she retains a passion for combating serious issues such as terrorism, money laundering and corruption, she balances it out with self-built luxury jewellery brand, Élan Bijoux. Despite the fact that Nigerian culture often frowns upon girls pursuing ​'non-professional' careers such as fashion design or make-up artistry, Gummi received unwavering support from her family.
Gummi says, ​"Why make a choice? I don't have any plans to work exclusively in a single field, and I adore the way I go from arguing about serious issues one day to discussing stone choices and metal finishes the next. It really is the best of best worlds!"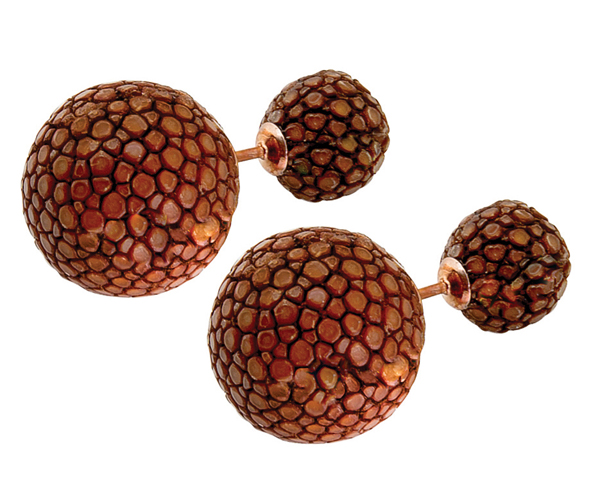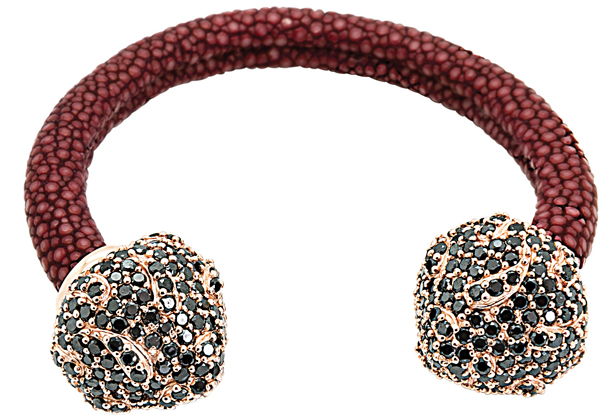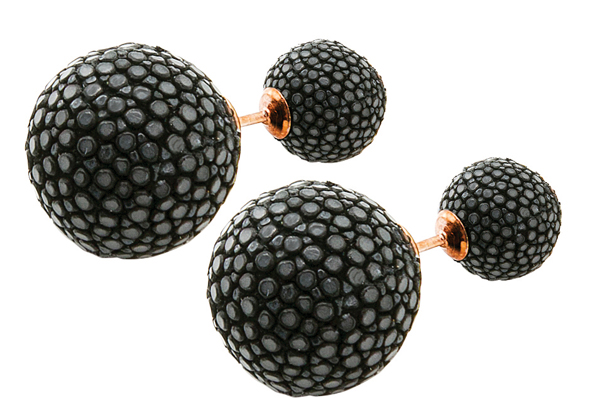 Élan Bijoux was borne from a bespoke jewellery set Gummi designed for her sister's wedding. When manufacturers refused to create just a single set she went all out and designed a debut collection that has gone on to dazzle women across the globe. Inspired by Nigeria's rich regal heritage and colourful culture, as well as the excitement and innovation of contemporary trends, Élan Bijoux is a reflection of Gummi's past, present and future. She designs for fearless women who are inherently modern, infectiously confident, have an eye for quality and are unafraid to step out in something new.
One of the standout lines is the unique stingray leather range manufactured in Thailand. In South East Asia stingrays are not only considered a valuable source of protein but are also renowned for their extremely durable skin. Élan Bijoux then builds on the natural strength of the skin with luxurious finishes to create a lavish range with a glossy shine and roughened texture.
Gummi already has her sights set on the future, with a British made fine jewellery collection set to be released later this year. Expansion is also on the cards, with luxurious leather handbags and shoes designs currently in the works. Élan Bijoux is ever evolving and fans are encouraged to regularly check the e‑boutique for new additions and seasonal pieces.
All orders over £100 are eligible for free shipping to UK addresses.
For a limited time only new customers are invited to redeem 10% off their first order by signing up for the Élan Bijoux newsletter.
To find out more about Élan Bijoux, and to shop the range of luxury jewellery available to purchase from the e‑boutique, go to: www​.elan​bi​joux​.com