The luxury brand Porsche Design is expanding its product range by adding another women's handbag model — the TwiceBag. The new bag adapts easily and offers impressive functionality and style. Made from high-quality calf leather, the TwiceBag is available now in all Porsche Design Stores worldwide, as well as in the official online store.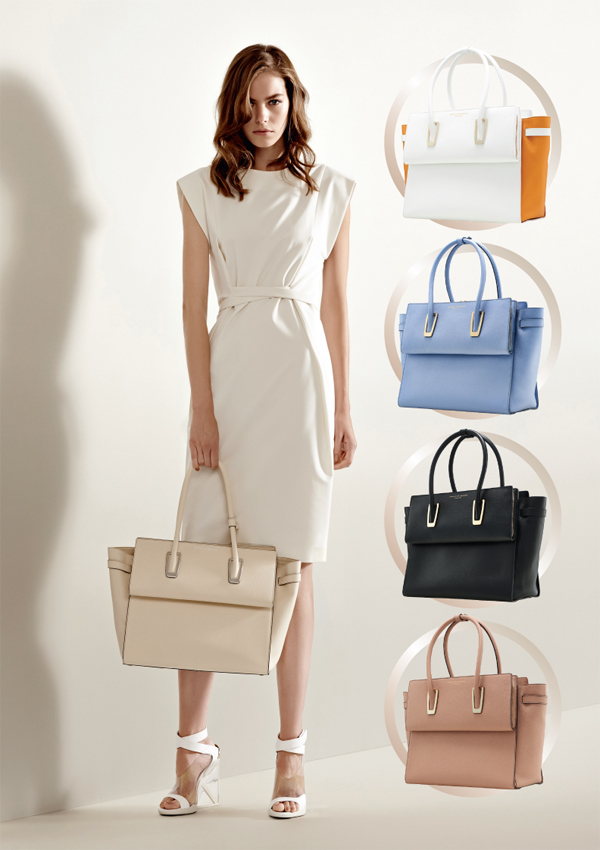 Its unique ability to adapt makes the TwiceBag the ideal companion for a range of occasions and it can be quickly adjusted in just a few movements to suit the individual needs of the wearer. The adaptable wings on the side of the impressive bag mean that the TwiceBag can have either a modern trapezium shape or a classically elegant box shape. The highlight: Both versions provide a particularly spacious interior and can be individually customised to suit the contents and the occasion. High-quality brass fittings and leather applications add the final touches to the unique, purist Porsche Design style and convey the subtle elegance and class of the bag.
The TwiceBag is available in five different colour and metal versions: formica (cream) with silver metal fittings, black with gold metal fittings, marshmallow/apricot, nude and arona (light blue) with white-gold fittings.
Hand made in Italy
Every women's handbag from Porsche Design is made with devotion by experienced craftsmen in Florence (Italy) using knowledge that has been passed down through the generations. As you would expect, the materials selected reflect the high standards of the luxury brand. The handbags are made entirely of exclusive, vegetable-tanned leather and finished with timeless metal fittings. As a result, every handbag is unique.
About Porsche Design
Porsche Design is a luxury brand and was founded in 1972 by Professor Ferdinand Alexander Porsche. The products represent functional, timeless and purist design, and boast an impressive innovative standard. All of the brand's products are designed by the Porsche Design Studio and are sold around the world in more than 150 retail stores, high-end department stores, exclusive specialist stores and the official online shop.