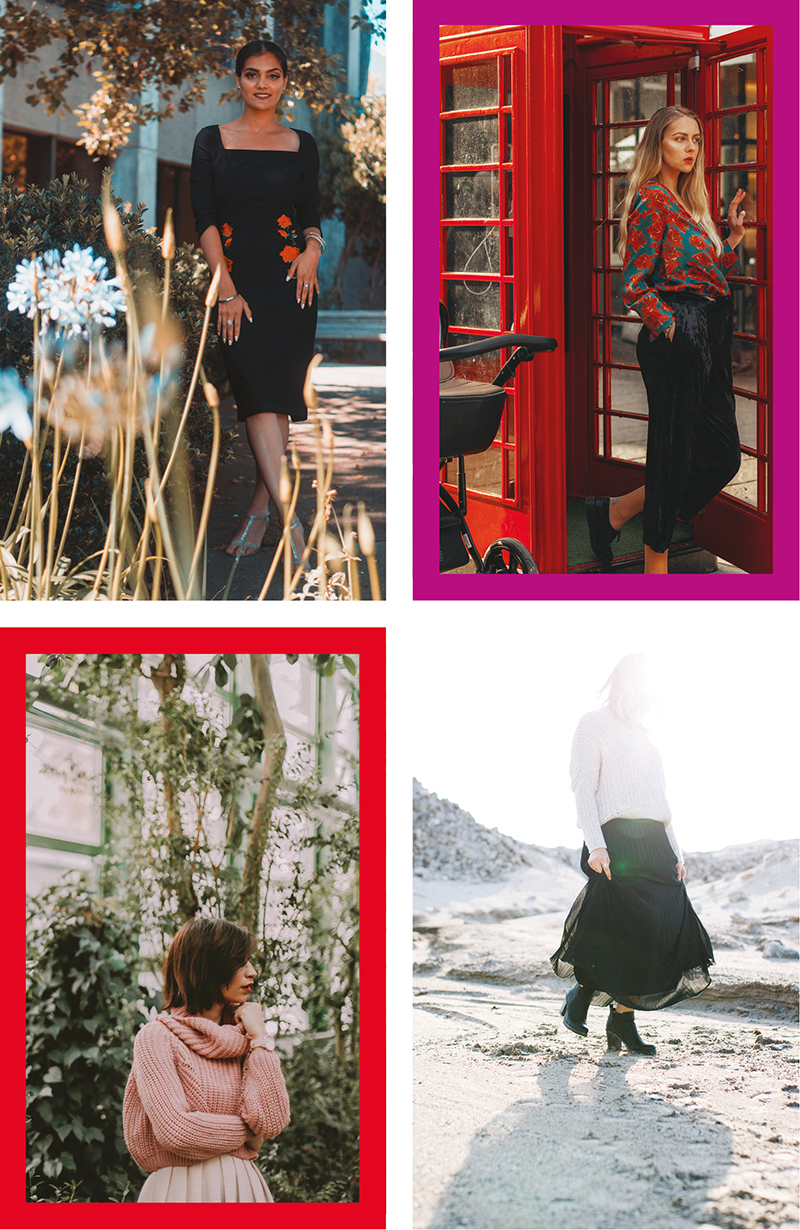 The month of love is upon us… For some, that means a romantic night with your partner (or prospective partner!), while for others it means hitting the town and toasting to single life with your best girlfriends. Whatever your Valentine's plans may be, we're here to make sure that you have the perfect outfit for the occasion.
The romantic dinner date If this isn't the perfect date to whip out that little black dress, I don't know what is. Paint those lips red, smoke that eye shadow out and slip on some red heels for an ultra-sexy look. If, however, red stilettos aren't your thing, style with patterned tights and a sock boot to help keep that February chill at bay.
Accessories
Keep things simple and elegant by accessorizing with a mid-length pendent necklace, some small hoops or teardrop earrings and a sparkly bracelet.
The casual date
Got plans to grab lunch, watch a movie or sit down with a coffee? If so, you are going to want to keep your outfit fairly casual. You can never go wrong with medium-blue or dark denim jeans paired with a print shirt or blouse. For something feminine and flirty, think frilly or floral. For something sultry and sexy, bust out the silks and satins.
Accessories
Too many accessories can quickly ruin the casual aesthetic of this outfit, so limit yourself to just one to two pieces of simple jewellery.
The stay at home date If your idea of the perfect Valentine's date involves ordering a takeaway and binge-watching your favourite TV series you will want your outfit to be effortlessly chic and, most importantly, comfortable. Style some black high-waisted yoga pants/capris with a cosy pastel sweater and some slipper-socks for the perfect sofa-snuggling outfit.
The day date
Day dates can be tricky. They're not quite as fancy as evening dates and aren't necessarily casual enough for jeans and a t‑shirt. So, what's a girl to do? We're loving the mid-length pleated skirt and turtleneck sweater combo. It's on trend, sophisticated and comfortable. This outfit will be perfect for brunch, afternoon drinks or even a spontaneous day in the city.
Accessories
Style with an over the shoulder handbag, small hoops or stud earrings, a simple pendant necklace and an assortment of bracelets.
The active date
Planning to venture out on a romantic hike or hit up the trampoline park with your gals? Just because you are planning on getting your body moving and breaking a bit of a sweat this Valentine's day, doesn't mean you can't look good doing it. We recommend wearing a pair of capris, a long-sleeved seamless top, trainers and a water-resistant jacket, if the activity is outdoors. Make sure your jacket has a large hood that can help keep your tresses looking dry and sleek, whatever the weather.
Accessories
Don't forget to bring a spare hair tie. We recommend wearing a scrunchie on your wrist. This retro accessory is on trend right now – plus it will show you mean business.