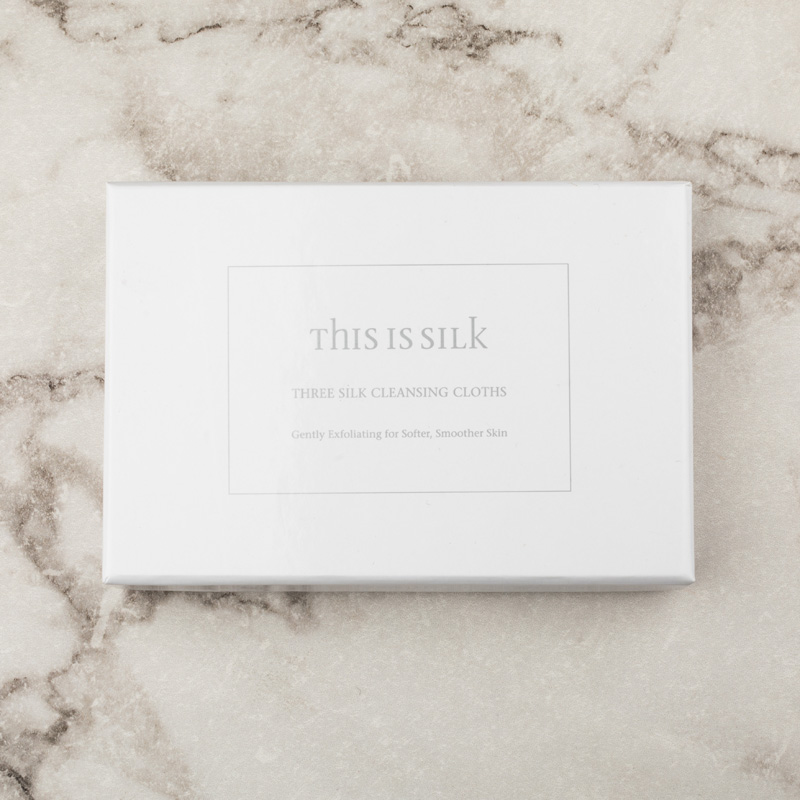 Why cleanse with cotton when you could cleanse with silk?
What is the secret of beautiful skin? The answer may lie in the type of face cloth you use. In Japan it has long been believed that using silk cloths to cleanse kept skin looking young and beautiful. Now, thanks to British company This is Silk these luxurious cloths are available in the UK. There is even the science to back up the claims since it has been proven that the proteins in silk reduce the appearance of fine lines and speed up cellular regeneration of the skin. These 100% silk cloths nourish skin, whilst gently exfoliating, leaving it brighter and smoother.
Founder of This is Silk, Sonal Keay said ​"Silk is highly regarded for its natural affinity with our skin and in recent times, its anti-ageing and skin-healing properties have become more widely known. They work especially well with an oil-based cleanser, where skin will be left thoroughly revitalised and radiant, cleansed of all make-up, debris and pollution."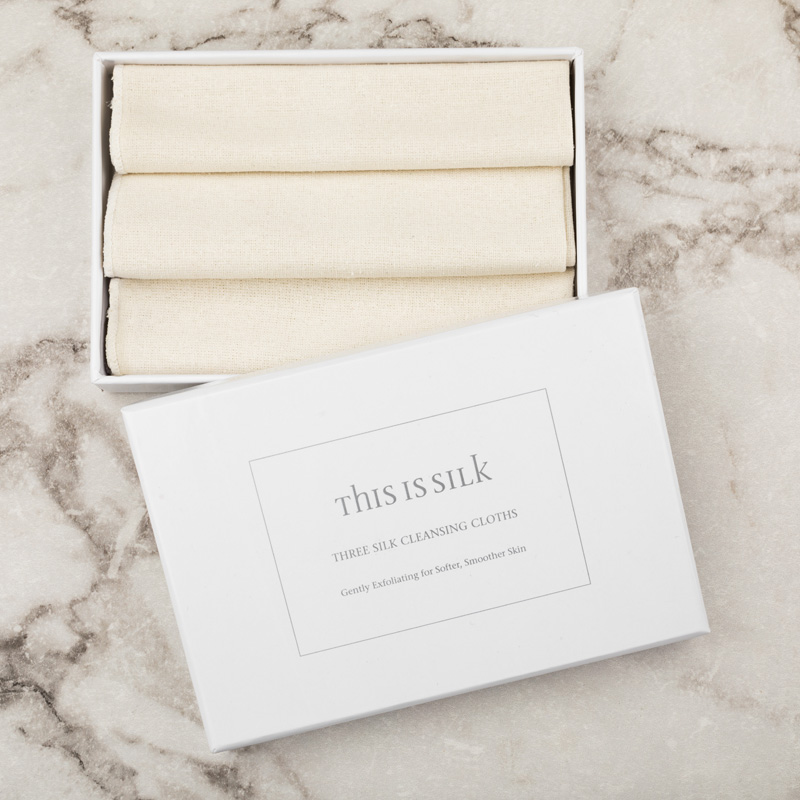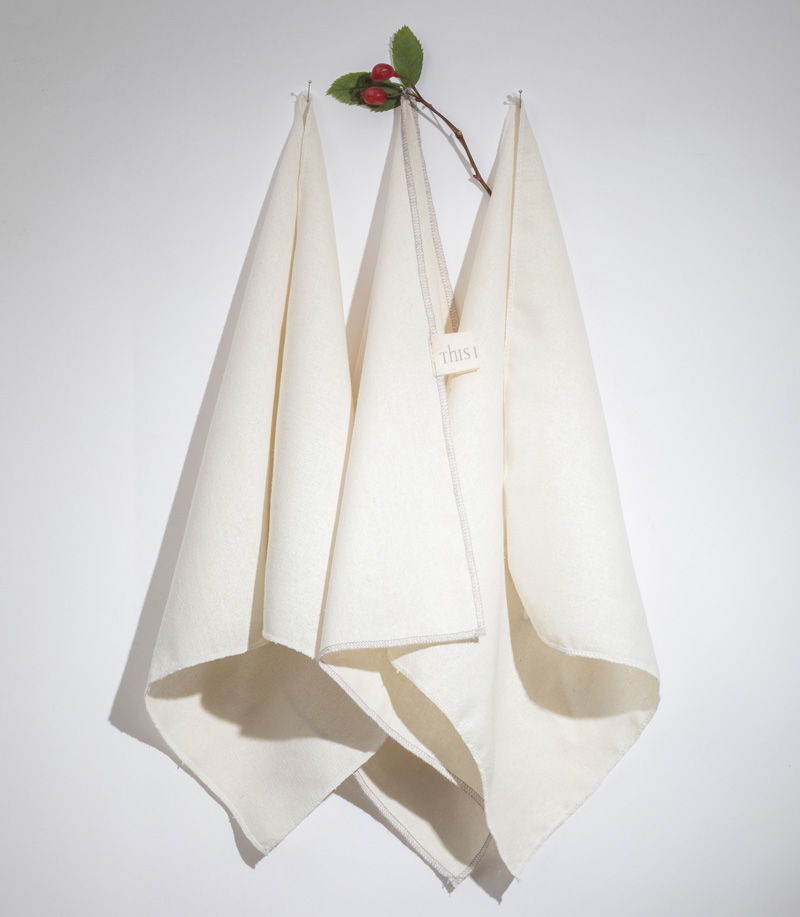 The cloths are made using a unique weaving process that resembles the ever-popular muslins but with all the enhanced benefits of Silk. To maximise the benefits to skin the cloths are undyed. To maximise the benefits to everyone's time the cloths are machine washable.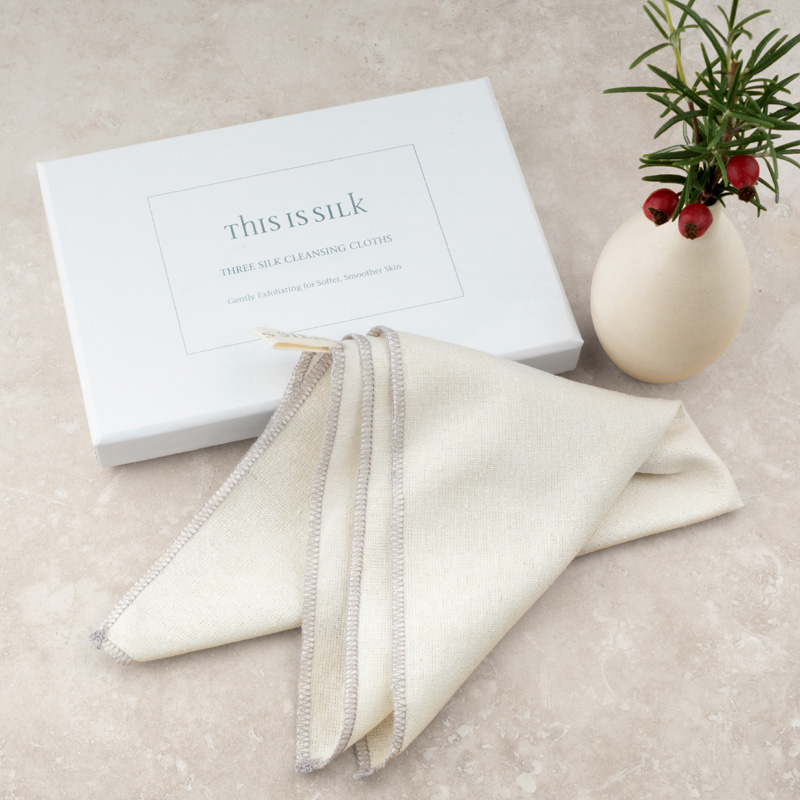 The box of three cloths come with their own signature gift box and cost £24.99 including UK postage.
To find out more visit www​.thi​sis​silk​.com