All you knead is loaf!
Tierra Bread Bin with Bamboo Lid – £45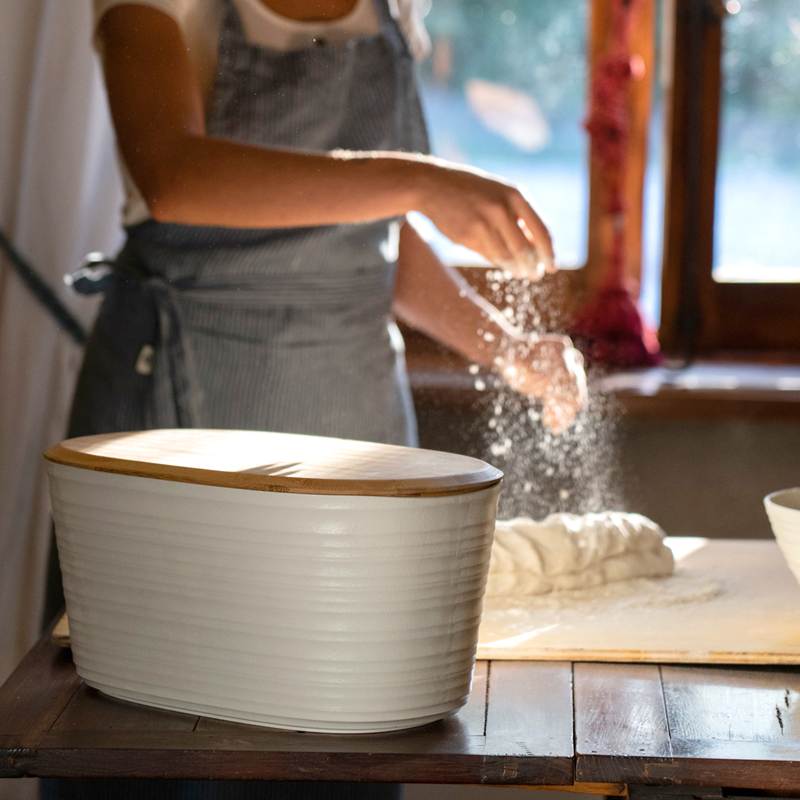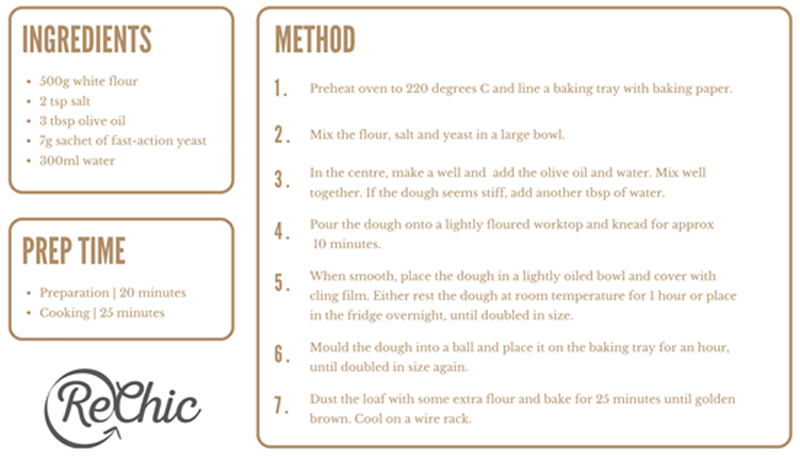 If you are looking to keep your bread and pastries fresher for longer, ReChic has the perfect bread bin for you. Constructed by Guzzini in Italy, from 100% recycled plastic (approximately 25 bottles), paired with a bamboo lid which doubles up as a chopping board, the Tierra Bread Bin is inspired by nature, cool, contemporary and is the perfect addition to all kitchen worktops! It has a warm, off-white hue and is food safe and BPA free. Dimensions: 39.2 × 23.2 × 10cm high. 10L capacity.
Make your own ​'Easy Bread' to put in it.