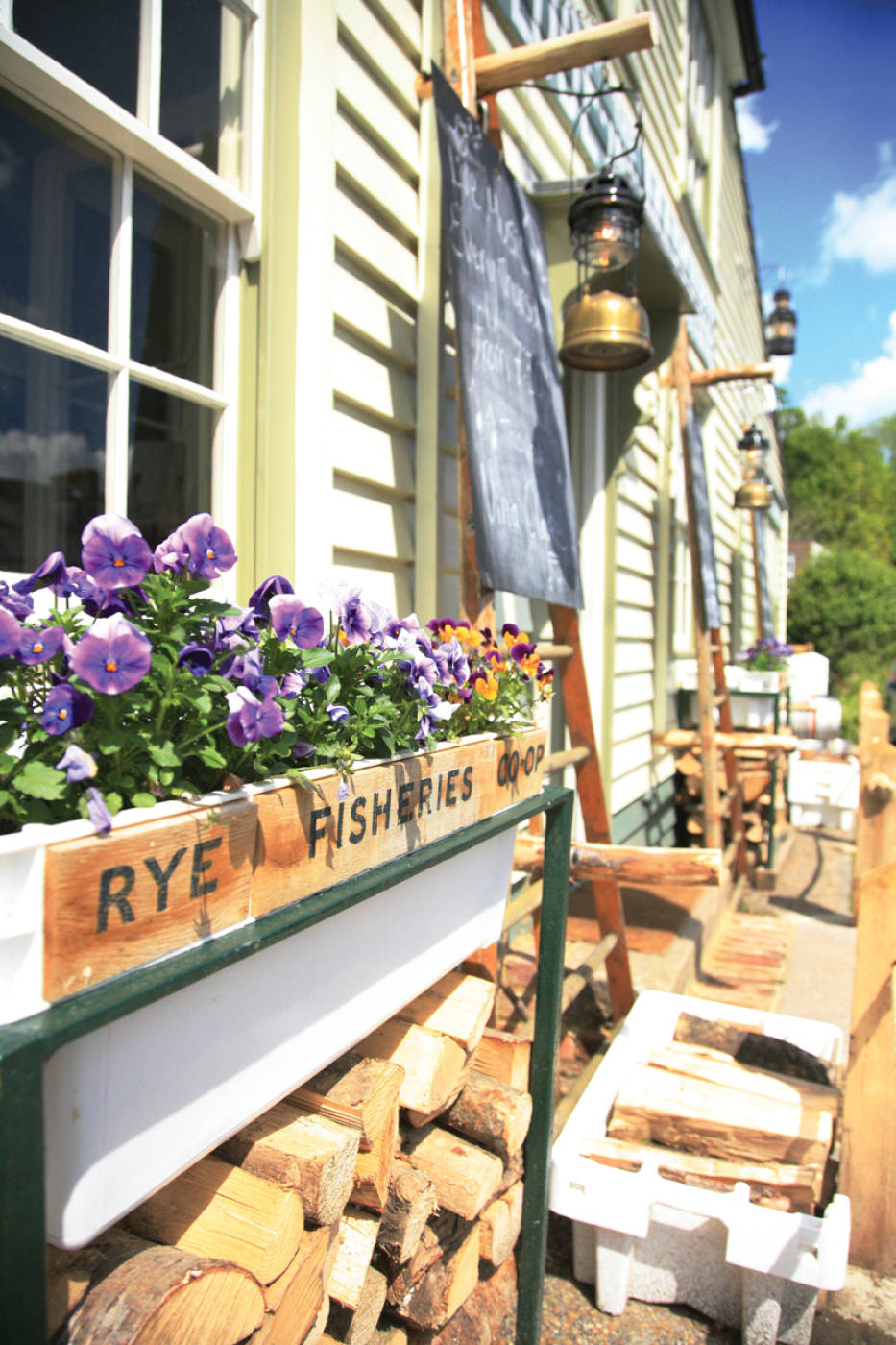 And now for something completely different
Clive Agran visits The Globe Inn Marsh to discover a welcoming pub with memorable food.
No more than a few hundred yards from where the fishing fleet ties up in Rye Harbour and on the edge of sheep-friendly Romney Marsh, I enter the cheery Globe Inn Marsh and realise a tough choice will have to be made soon.
A live musician softly sings the blues in one corner and contributes to what is a surprisingly buzzy atmosphere for just an ordinary Thursday evening. But there is nothing about the Globe Inn Marsh which comes anywhere close to ordinary. The décor, for example, is brilliantly barmy. It lacks a coherent theme but the crazily eclectic style works surprisingly well and contributes to a warm and eccentric ambience.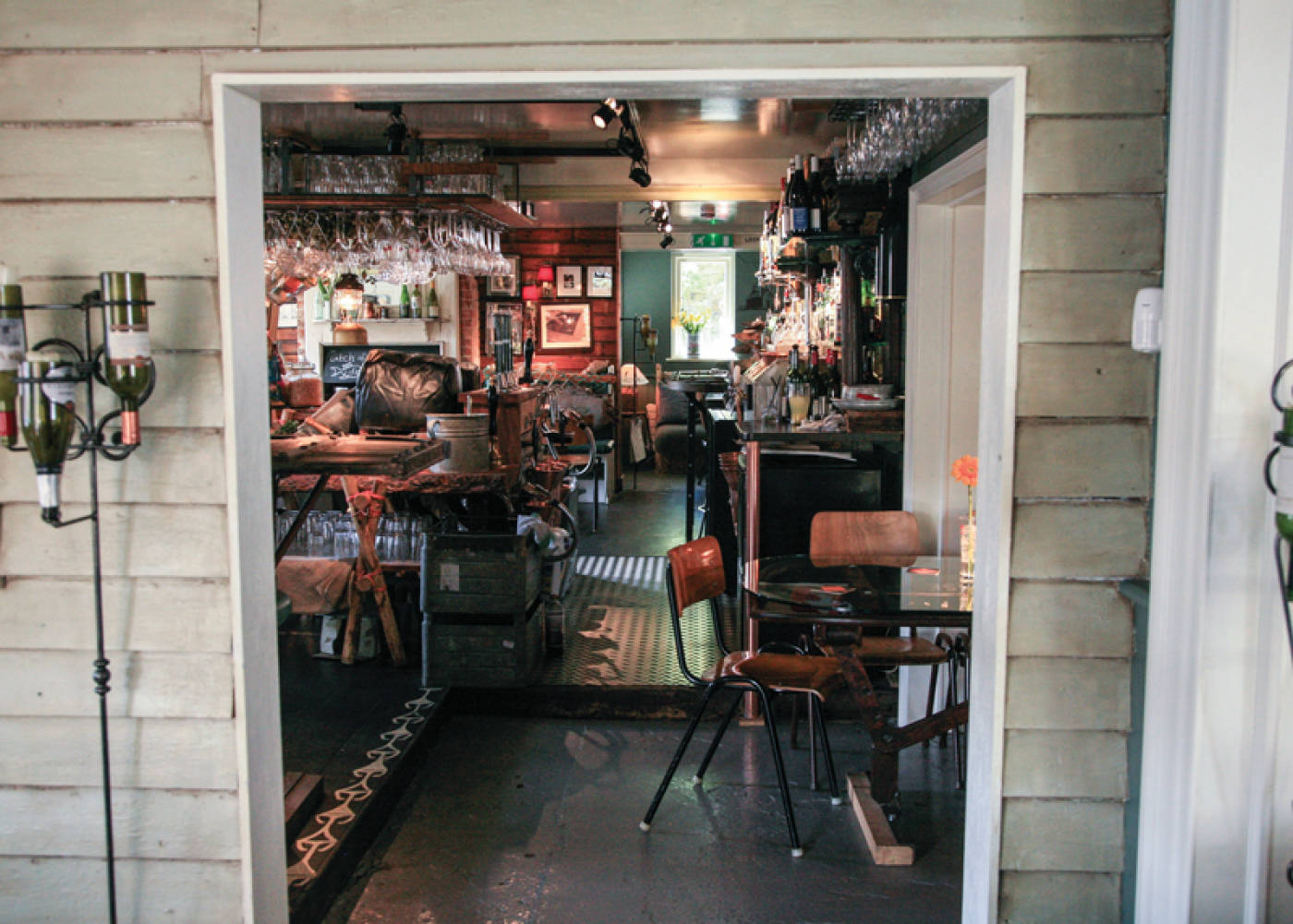 It's mostly open plan but distinct areas provide cosy spots so customers can chat to their friends while remaining part of the overall fun. As well as an intimate interior, there are adjacent covered terraces with associated barbecues and the like that surely flourish when the temperature rises.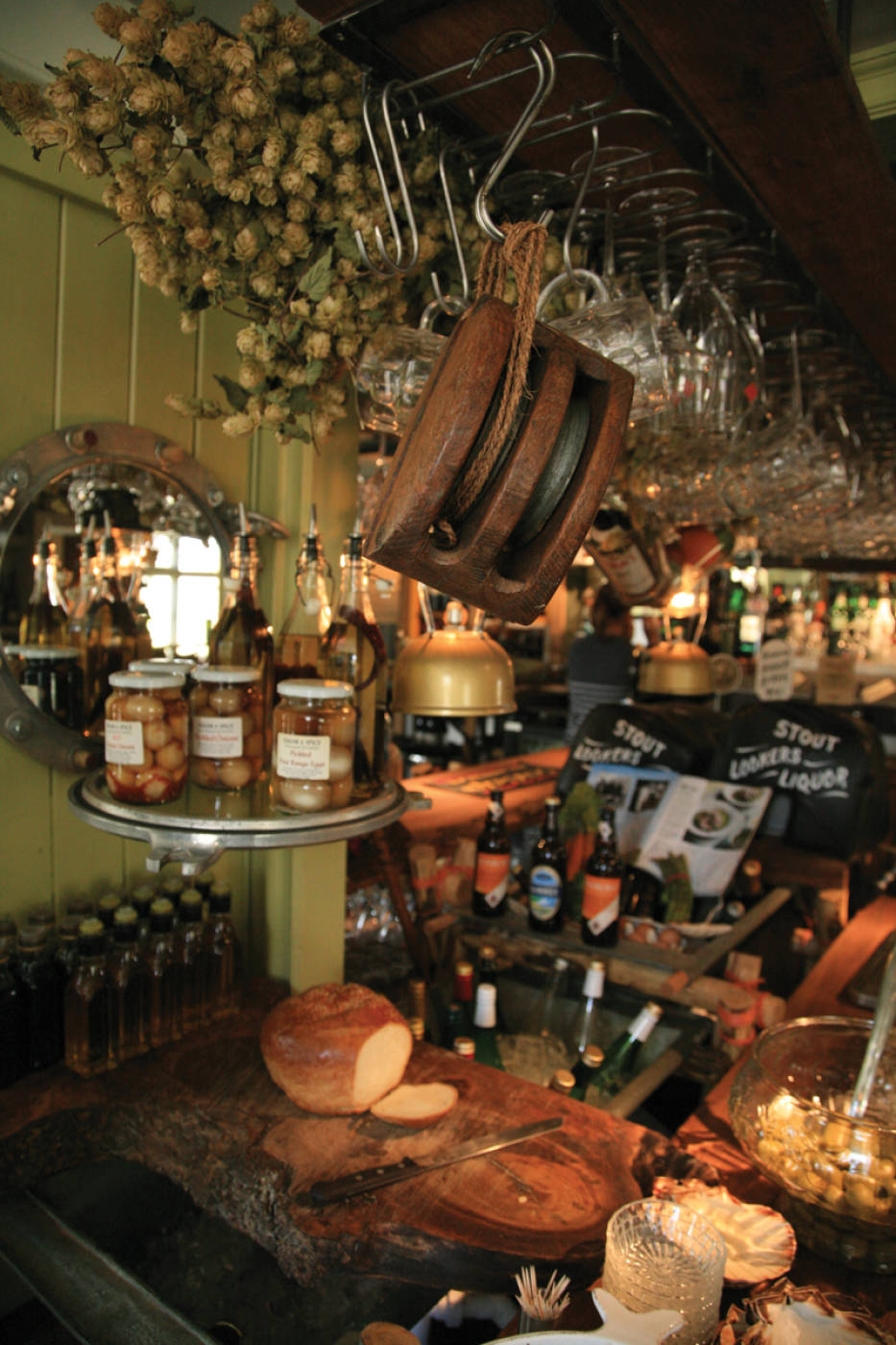 Friendly staff are another significant plus but all this effort will be wasted if the food and drink is dull by comparison.
The smiling waitress hands over two menus, a broadsheet green and tabloid white. The former is full of seasonal offerings and circulates for about three months while the latter lists more ephemeral specials that will only be around for a week. Both contain enough appetising dishes to appeal to even the most discerning of diners.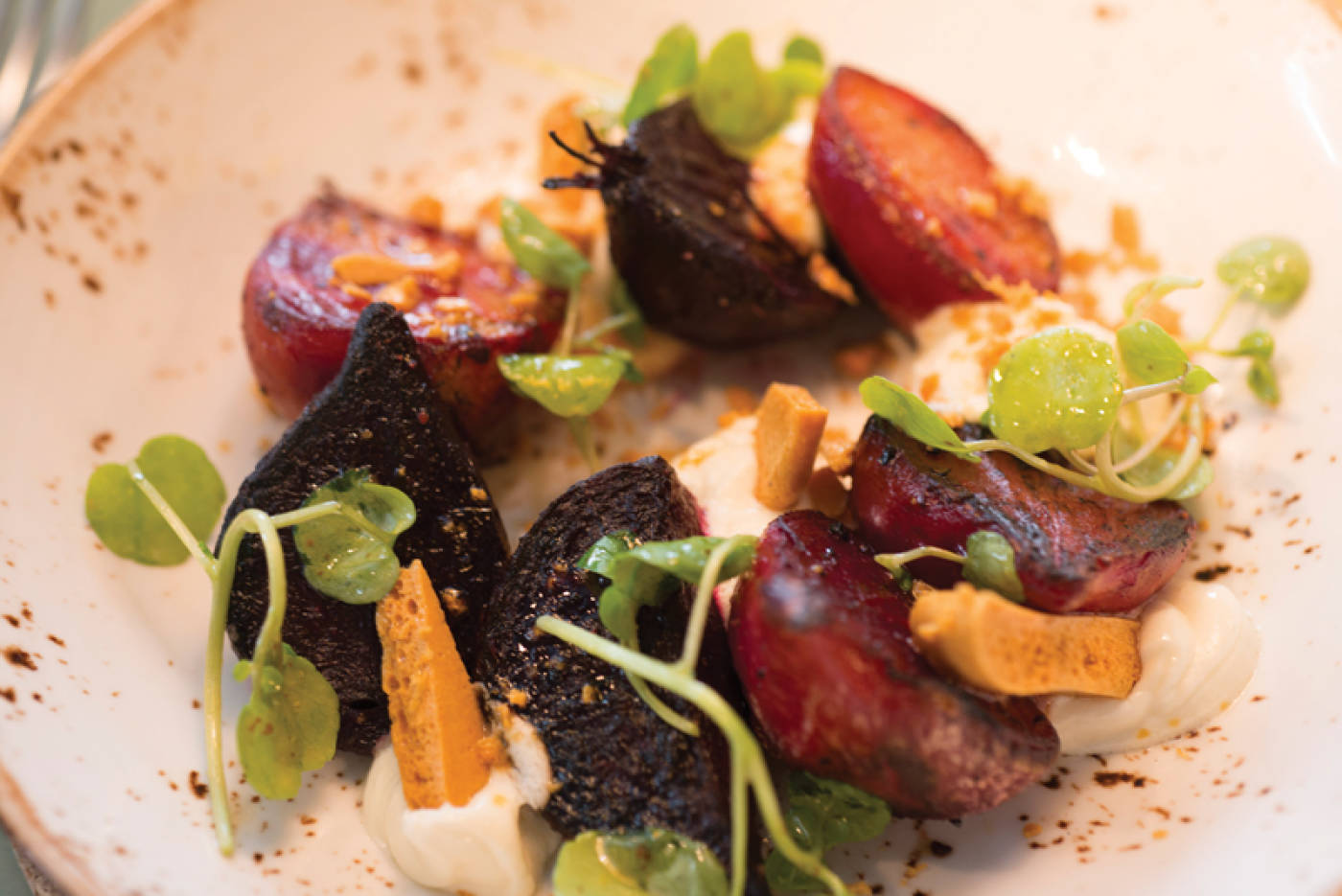 Being somewhat lazy and fearing the larger menu will offer too many agonising choices, I focus on the white one which has a more manageable three or four in each course. Ever the investigative journalist, my probing questions reveal that this menu emerged from the previous night's taster session. Every Wednesday evening, apparently, the normally reclusive chef emerges from his kitchen with an array of original and experimental dishes for customers to sample. The democrat in me hoped they might then vote in the new menu but what with the recent referendum, county elections and now general election, possibly fearing voter fatigue, the management has sensibly opted for a more autocratic approach.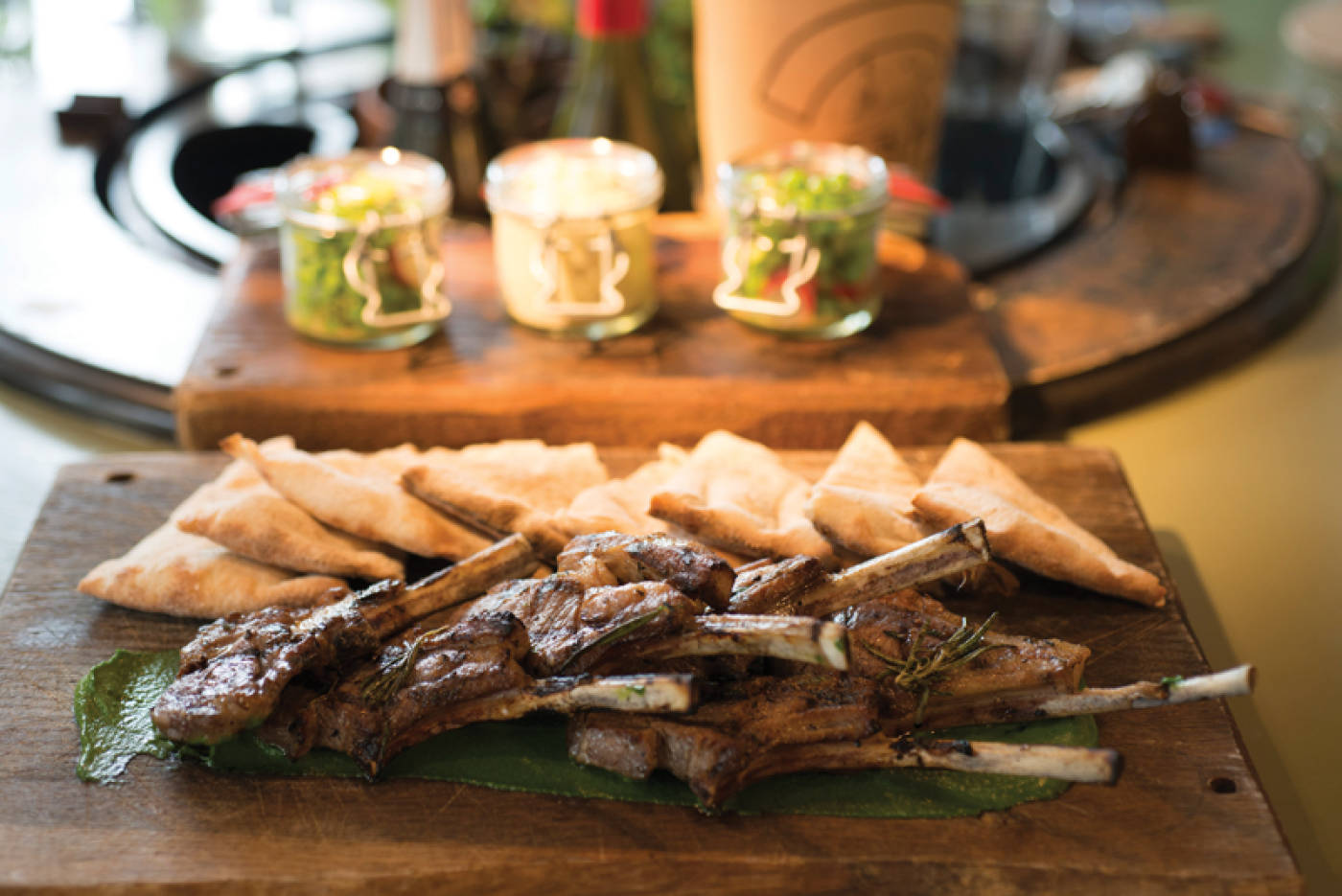 The welcome result was an overwhelming triumph for the Delicious Food party and was as follows: first – smoked duck pistachio salad with herb oil and pea shoots; second – skewers of Romney Marsh lamb, Rye Bay scallops, red onion, cherry tomatoes, new potatoes, roasted peppers with citrus salad and minted sour cream; third – boozy banana served with rum ​'n' raisin ice-cream. All washed down with an excellent ale, Hookers Hooch.
Attentive readers will have noted how, by combining lamb and scallops, the main course neatly resolved my earlier meat/fish dilemma. But, much more importantly, all the food was beautifully prepared and presented to complete a memorable evening.
My normal response to having discovered such a wonderful pub would be to return as soon as practicable. However, in this instance it's more complicated than that as there are two other apparently equally attractive establishments in the family a little further to the north– the Five Bells in Brabourne and the Woolpack Inn in Warehorne.Yet another agonising decision… which one first?
10 Military Road, Rye, East Sussex TN31 7NX
Telephone 01797225220.
www​.globein​n​marshrye​.com