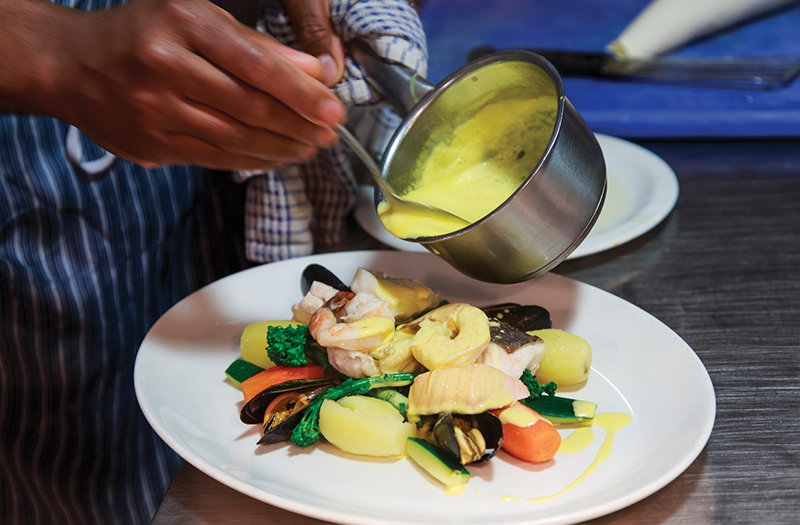 The narrow streets of Hastings are lined with curio shops, artisan food creators, quality fashion boutiques, modern art and several rough-neck seafront pubs. It's the sort of place where you can ride a helter-skelter amusement park ride, participate in a knot magick ritual, find an antique bargain on the Old High Street and get into a bar fight – probably all at the same time.
It's a picturesque working fishing town, and home to Europe's largest beach-launched fishing fleet. She may be a faded around the edges, but she's slowly being gentrified, turning a little trendy in places, brought on by a large influx of artists, musicians and media folk from London. Which may explain why, in recent years, it's turned ​'cool' and is often referred to as Shoreditch-on-Sea, complete with a £14m pier renovation, which adds film festivals and farmers markets to the mix. This is where you'll find the grown-ups who are getting too old for Brighton.
The steeply graded shingle beach, where the morning's catch is landed, is lined with tall weather-boarded structures (known as ​'net huts'), countless fish-and-chip shops and grab-and-go food shacks selling whelks, winkles and crabs.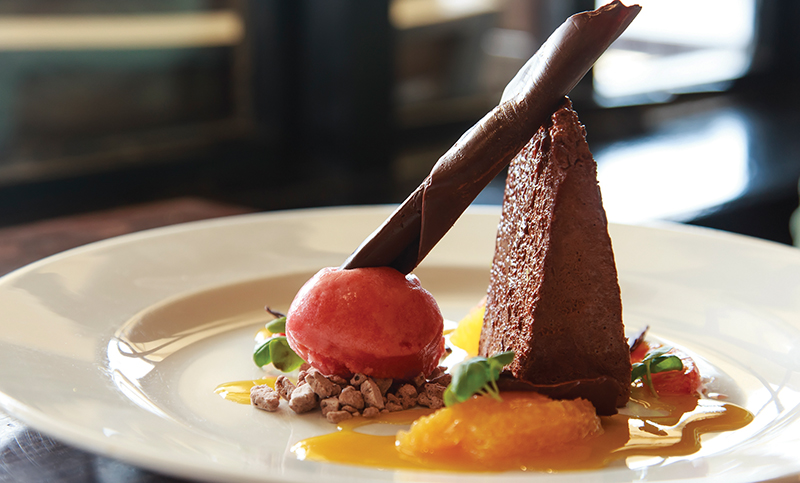 A pebble's throw from the beach is Webbe's Rock-a-Nore – a seafood restaurant who not only offer an elevated culinary experience but also one of the shortest food journeys in Britain. Their seafood, locally caught from sustainable sources, can trace each fish back to the exact boat that landed it. Their stellar ​'boat to plate' philosophy hangs on the proviso of preparing only locally caught fish.
Webbe's Rock-a-Nore, one of three in East Sussex owned by chefs Paul and Rebecca Webbe, is in the centre of it all the fishing action. It's set within the heart of Hastings old town fishing quarter. The building which houses the restaurant was formerly known as the Tan House, and dates back some 200 years. This is where fishing nets were waterproofed using the age-old tanning process.
Inside it's exposed brick pillars, dark wood tables with green and yellow seats, a leather booth, and abstract fish motifs on the wall. There is a small terrace outside, which is jam-packed when the sun's out, and from where you can watch the passing world.
My dining companion and I cracked open an excellent bottle of house wine, Claude Val Vendanges 2016, a smooth Chenin, then sampled a few tapas-style tasting dishes. This was followed by a starter of tiger prawns, served with a vanilla dressing and chick-pea tortes, topped with a mango and chilli salsa – simply delicious.
Webbe's Rock-a-Nore's signature dish, ably prepared by Jamaican chef, Gireesh Mullings, is my choice for mains – a panache of steamed sweet Shetland mussels, salmon, tiger prawns, cod, bream, and plaice fillet, served with a saffron jus. It's all carefully prepared, perfectly cooked and beautifully presented. My lunch date chose grilled skate wing on a bed of spinach with creamed potatoes, capers and a butter cream and lemon jus. And yes, it is as good as it sounds. You'd be hard pressed to find fresher fish, unless you caught it yourself. Chef Mullings literally walked across the road to the RX Fishmonger, where their stock of fish was landed earlier in the day. He then works wonders in preparing and cooking the dish which was both unpretentious and delectable.
Okay, so we all know that I'm keen on my desserts, so it would come as no surprise that I sampled both the raspberry Crème Brulee with Drambuie ice cream and the dark chocolate and orange delice marmalade sauce with blood orange sorbet. And would do so again.
I absolutely love everything about this place. From booking, to the bill, to the service. The menu is uncomplicated and largely depends on what the fishermen bring in. The food, which is tasty and nourishing, is imaginatively prepared but without any hint of pretence. It's a small restaurant with a small open kitchen, so be sure to book and be prepared to wait – it's worth every minute.
Things to do: Be sure to visit the Old Town – it's full of independent shops such as AH Hendy, Seagate Menswear and Hastings Antique Warehouse. You'll find all the things you didn't know you needed!
Webbe's Rock-a-Nore, Number one Rock a Nore Road. Hastings.
Telephone 01424 721650.
www​.webbesrestau​rants​.co​.uk
Written and photographed by Cindy-Lou Dale