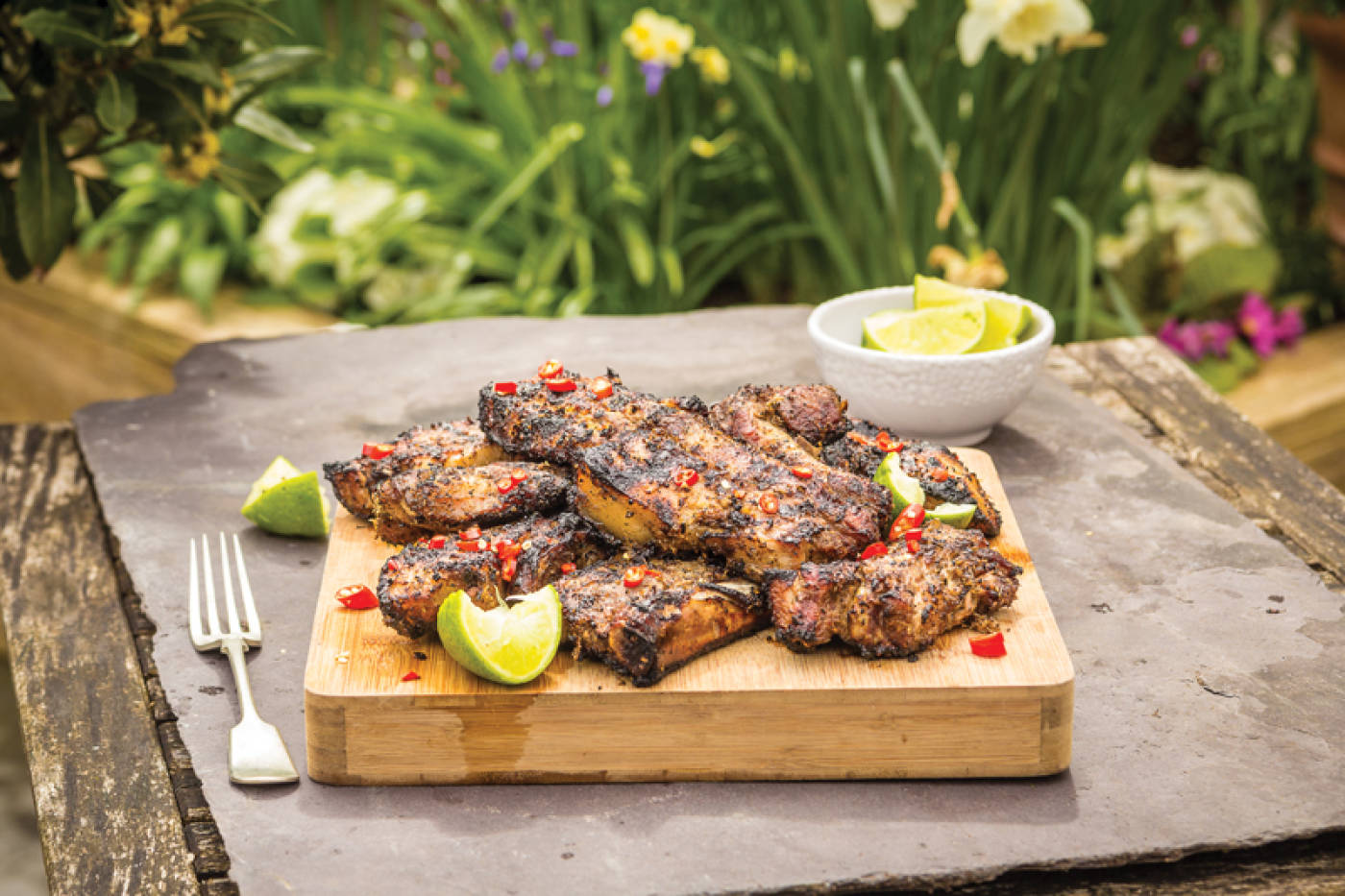 Cambodian Barbecued Pork Ribs
What you need – serves 4 – 6
1.3kg meaty pork ribs
for the marinade:
80g fresh root ginger, roughly chopped
1 whole head of garlic, cloves peeled and roughly chopped
2 sticks lemongrass, inner roughly chopped
4 tbsp honey
4 tbsp soy sauce
3 tbsp fish sauce
1 tbsp black peppercorns, coarsely ground
to serve:
lime wedges to squeeze over
bird's eye chilli, finely sliced, to garnish
What to do: in the kitchen
1. Hang a ziplock bag into a bowl to hold it open and place the pork ribs inside.
2. Place all the marinade ingredients into a deep jug and pulse with a stick blender until you have a smooth paste. Alternatively, place everything in a food processor and blitz to a paste.
3. Scoop the marinade into the ribs and massage the bag to mix it through. Seal the top and leave in the fridge for as long as possible. Turn the bag over a few times to keep the marinade circulating.
What to do: at the barbecue
1. When you are ready to cook, fire up the barbecue to a low heat.
2. Cook the ribs slow and low – they will take around an hour, turning every now and then. If they are colouring too quickly move to one side of the flame and continue cooking indirectly for a while.
Photography: Eat Pictures
Recipe by Genevieve Taylor
www​.napoleon​grills​.co​.uk