I'm a bit of a cheese fan, and, let's face it, for everyday food prep an everyday brand will do you well – one leading supermarket does a very fine West Cornwall crunchy cheddar that goes beautifully on toast.
For Christmas, however, you'll want to serve something a little more special on the cheeseboard, and these six stunning cheeses, most of which are from Sussex's leading producers, will round off lunch or dinner to perfection. (I've listed them in the best tasting order – why waste a subtle goat's cheese by hitting your palate with a strong stilton first?)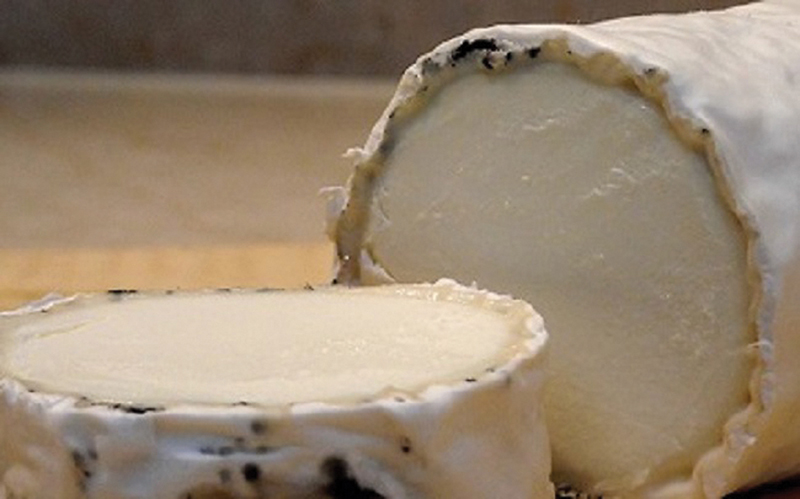 Golden Cross
Producers Kevin and Alison Blunt have crafted excellent-quality goat- and sheep-milk cheeses since 1989 at Golden Cross Cheese Co, Holmes Hill, East Sussex. One of their sons, Matthew, has now joined them to look after the herd of 230 grass and hay-fed goats that produce their award-winning goats' cheeses.
The Golden Cross is dusted with charcoal, mould-ripened and matured for up to two months. It's a smooth, creamy, delicate goat's cheese with a rich aroma, and there is a memorable tang on the finish. It won Super Gold at the World Cheese Awards in Bergen, Norway, on 2 November 2018.
Goes well with: Plain oatcakes, apple or pear slices topped with chili jam.
Drink with: Light white wine.
Price: £10 each or £5 for half.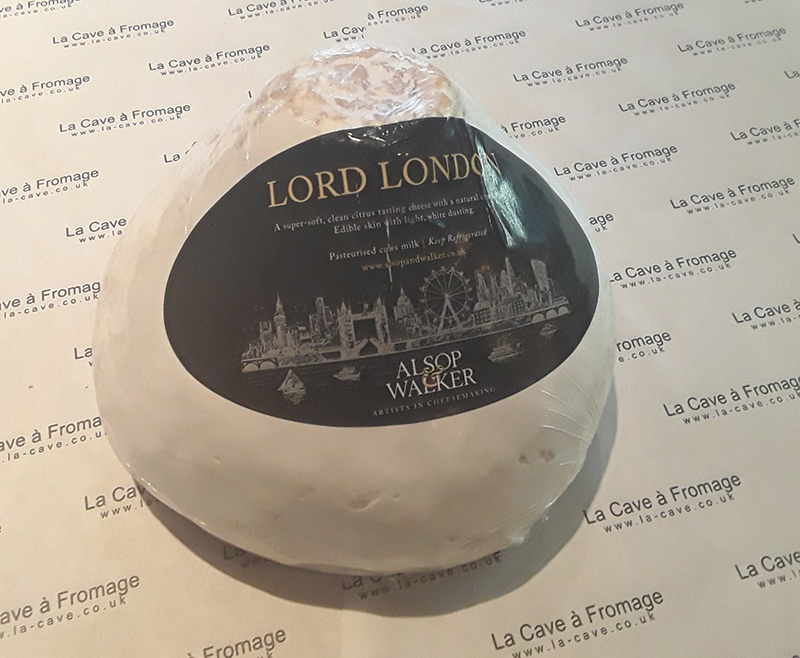 Lord London
When London won the bid to host the 2012 Olympics, Arthur Alsop and Nicolas Walker of Mayfield, makers of artisan cheeses for over 10 years, decided to create something to honour the occasion. They produced the unique, bell-shaped Lord London – and received an added royal seal of approval for their creation when, in 2011, it was served at the wedding reception of Prince William and Kate Middleton.
The bloomy rind hides a Camembert/ Brie-style textured body. Its mild start builds gently to a smooth, lemony finish, and the Silver award it won last month at the World Cheese Awards is well deserved.
Goes well with: Black pepper oatcakes, walnuts and tangy chutney.
Drink with: Light beer/ lager.
Price: £18 each or £4.50 per quarter.
Handy Tips
Always take the cheeses out of the fridge at least an hour before serving to let them reach room temperature. This is called ​'waking up the cheese'.
Did you know? Stilton has PDO (protected designation of origin) status and can only be produced in Nottinghamshire, Derbyshire and Leicestershire. Only seven dairies in the UK are licensed to produce it.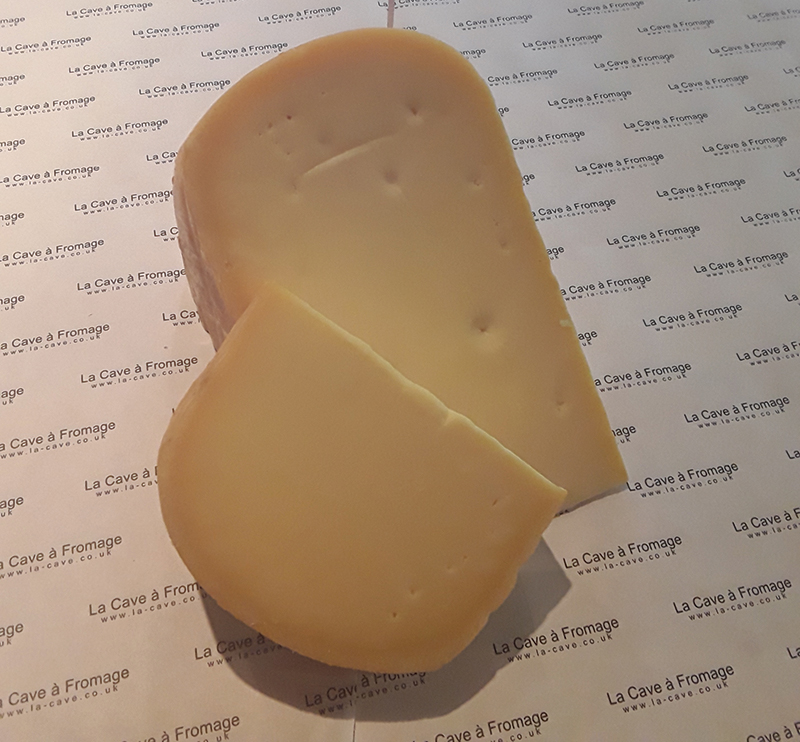 Mayfield
Another Alsop & Walker cheese, and my personal favourite. This is a ​'Swiss-style' creation (complete with ​'eyes', those distinctive bubble holes) reminiscent of an Emmental – some aficionados call it Mayfield Swiss.
It's a ​'semi-hard' cow's milk creation, aged for five to seven months, which gives it a creamy texture with a nutty, mature and tangy flavour. It won Bronze this year in Bergen.
Goes well with: Seeded brown bread, grapes.
Drink with: Light red wine.
Price: £2.80 per 100g.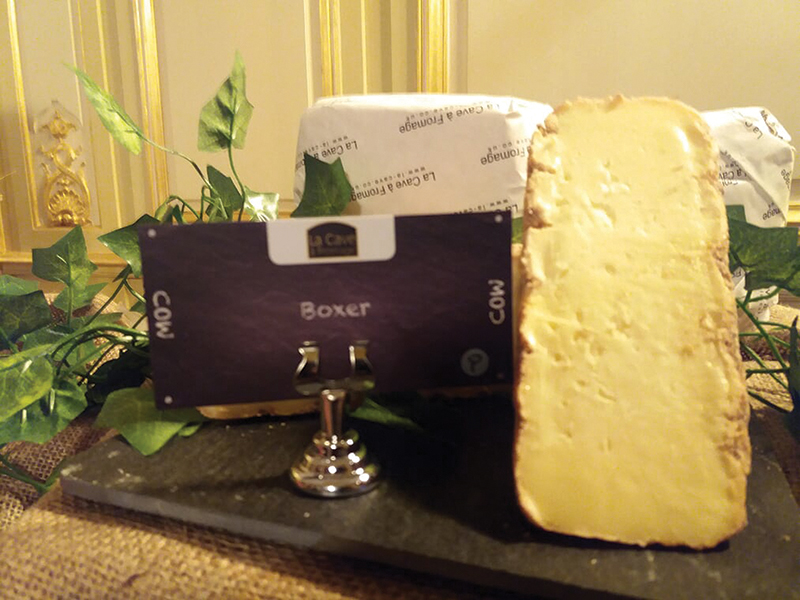 Boxer ​"La Cave"
La Cave have come up with a cracking idea here, and lovers of pungent, nose-tingling cheeses are in for a rare treat.
Their affineur (person who ages or matures the cheese) has taken a British cow's milk cheese, washed it in beer, matured it for 12 weeks and then brushed it with beer every second day. When it has perfectly matured, it is then dusted in roasted barley.
The Boxer packs a strong, yeasty, earthy, stunningly pungent punch and has a beery, wholemeal aftertaste. Truly amazing.
Goes well with: Wholemeal bread, crunchy celery. No need for condiments.
Drink with: An equally strong, punchy red or a robust bitter beer.
Price: £4.25 per 100g.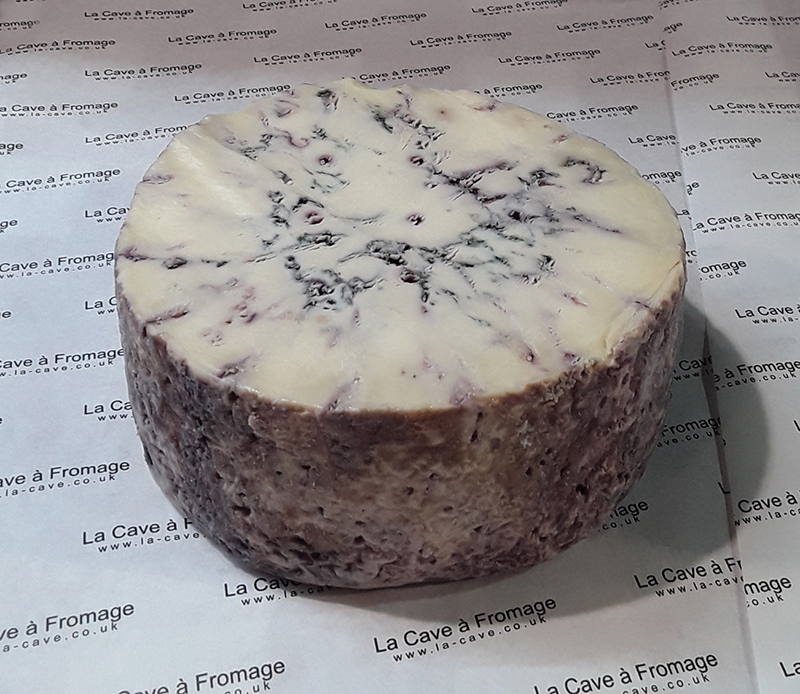 Stilton and Port ​"La Cave"
As La Cave's general manager David Deaves says, Christmas wouldn't be Christmas without Stilton. This offering is another of the shop's special creations, and a must for the fan of fruity cheeses.
They infuse a truckle of traditional Stilton with the finest port for one month and mature it for a further two months. The cheese absorbs the port's flavours, creating a sweet mouthful. The port comes through strongly and adds extra tang to the famous copper notes of the king of blue cheeses.
Goes well with: Plain crackers/ oatcakes, grapes, fig and almond cake.
Drink with: A glass of ruby port, or for a more savoury bite a nutty Amontillado.
Price: £4 per 100g.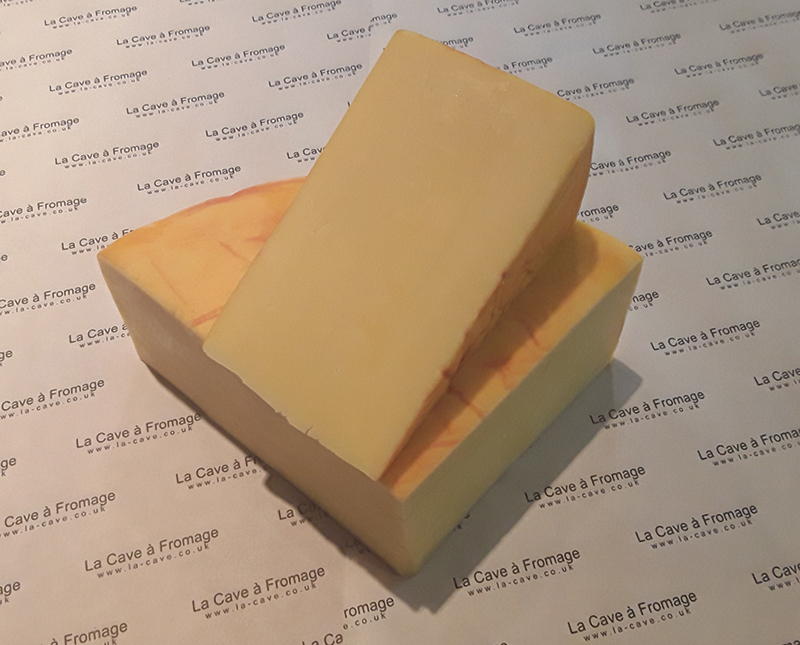 St. Giles
Mark Hardy and his parents began their small Duddleswell dairy business in the 1980s with a flock of British Friesland sheep, and produced ewe's milk cheese as a first venture. When they needed more space for cow's milk cheese production, they moved to the larger Tremains Farm in Horsted Keynes in 2003, and The High Weald Dairy found its new home.
The semi-hard St. Giles (a cow's milk product, named after the local parish church. The dairy ran a ​'Name our Cheese' competition, and this was the winner) is rubbed with brine and the orange-red food colourant Annatto to give its rind a golden-orange finish. The organic variant is rubbed with carrot juice.
It has a salty, ​'melting cheese' style (like a raclette) with an Appenzeller-esque aroma and taste (mild wood smoke) on the finish. It would be perfect grated over left-over sprouts on Boxing Day.
Goes well with: Garlic oatcakes, celery and fruity chutney.
Drink with: Chardonnay.
Price: £3.24 per 100g.
La Cave à Fromage – the story
La Cave opened its first shop in 2007 in South Kensington's culinary heart, near South Kensington Tube station. It soon made a name for itself as the place to go for bread and cheese on the way home from work, after a visit to the nearby museums, or during a leisurely weekend shopping stroll. The Hove branch was born in 2010, nestled in the heart of Brunswick Town, just a stone's throw from the beach and hotels. Pop in for a lunch of fresh, cheese-themed baguettes, complemented with a glass of something from La Cave's extensive wine shelves.
La Cave à Fromage, 34 – 35 Western Road, Hove BN3 1AF.
Telephone: 01273 725500
www​.la​-cave​.co​.uk