Coastal Chic – The Gallivant
Just a few minutes' stroll from the rolling dunes of award-winning Camber Sands and its miles of pristine coastline will find you at this lovely Restaurant with Rooms – a tranquil grown-ups bolt-hole away from the stresses and strains of modern life. Think long walks on the beach, a dip in the sea if you're feeling brave, cosy drinks by the fire, amazing beds and delicious locally sourced food.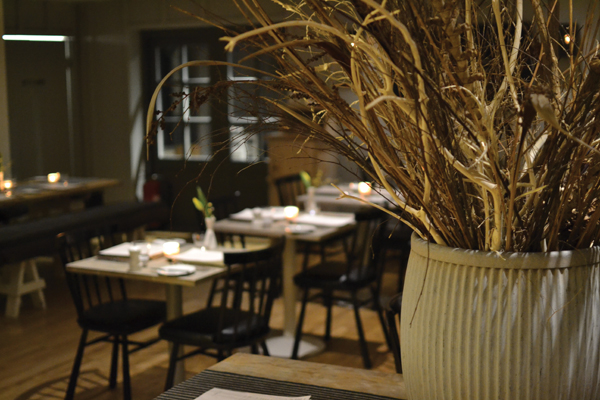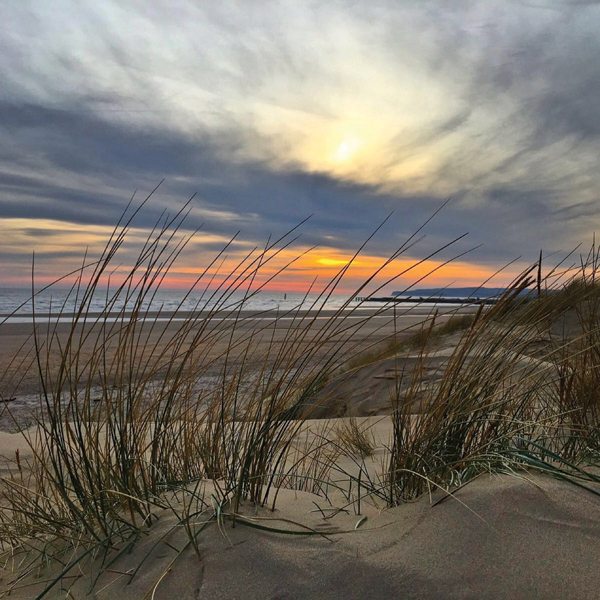 With an unpretentious and laid-back Scandinavia meets New England vibe, the Gallivant has 20 calm and relaxing bedrooms with bags of style: the best linen, king-size Hypnos beds as standard, en-suites with high pressure showers, flatscreen TVs and free WiFi. Arrive by 4pm and guests can enjoy tea and freshly made cake on the house!
Should you want to venture out from this delightful hideaway you can hire a bike and explore the surrounding coastal villages. (National Cycle Route 2 is literally on the doorstep.) Guests could also head into Rye's ancient citadel with its cobbled streets, eclectic mix of shops and art galleries. After a jaunt outdoors, the bar area with its comfy sofas, roaring fire and sheepskin strewn seating area makes a perfect spot from which to simply perch and sip a cocktail or two.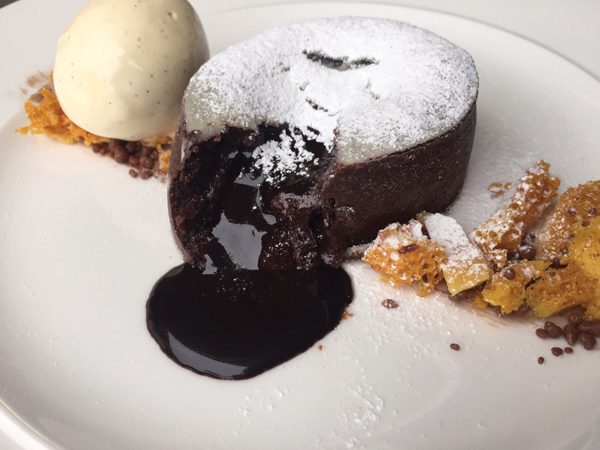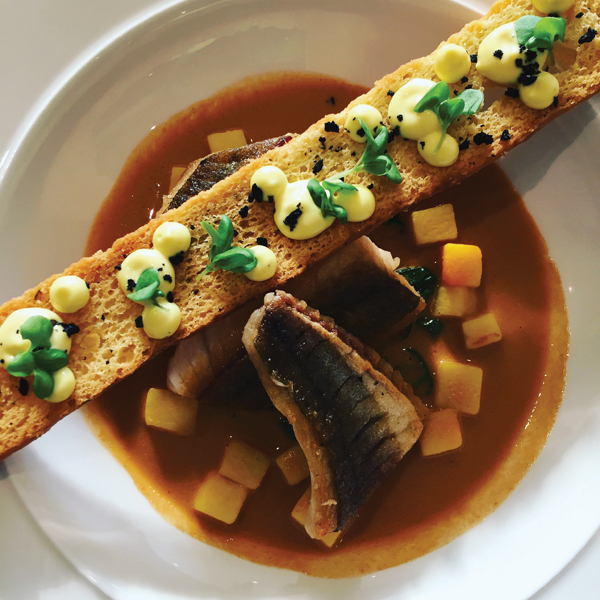 The restaurant is under the guidance of Oliver Joyce and Kevin Bennett who took over the kitchen last autumn. Between them they have worked at senior level in some of the UK's best restaurants including The Waterside Inn at Bray, Alain Ducasse at The Dorchester, Chapter One and Buckingham Palace. With a commitment to serving delicious food foraged or sourced locally, some 95% of fresh ingredients come from the fishermen and farmers who live and work within 10 miles — the fish off the boat in Dungeness daily and the meat from Todd whose family has been farming the salt marshes for generations. Their recent accolade, a Three Star Sustainability Award from The Restaurant Association, is testament to this.
As you would expect from such a foodie establishment, the menu changes weekly — there's a daily prix fixe lunch menu (two courses for just £16) as well as à la carte and tasting menus on offer. The wine list is abundant and includes a selection of sensibly priced international options as well as local English cuvées. True to their ​'support local' ethos, the list features only Kent and Sussex sparkling wines; quite rightly championing some of the superb bubbles this country has to offer. You can sign up for one of their regular gourmet events — a steal at £75pp — a unique opportunity to get up close with visiting chefs or wine estate owners and the chance to indulge in rare or unreleased wines over a relaxing dinner.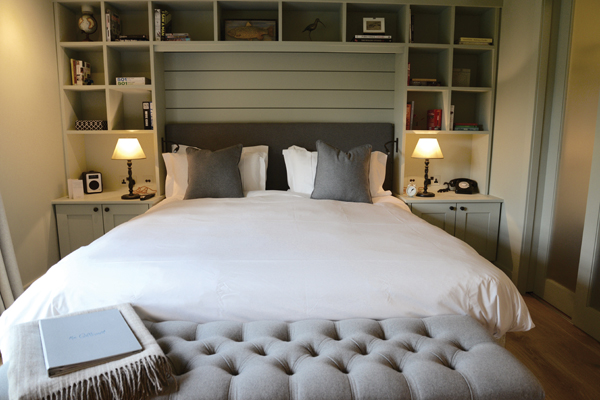 Rooms are well priced and start at £95 for bed and the Gallivant's take on breakfast — a driftwood trestle table laden with home-made goodies fresh from the kitchen including wheat free muesli, honey madeleines, pastries, jams, fruit compôt and local yoghurt. The granola is divine and after a little arm twisting chef agreed to share his recipe. For those who over-indulged the night before, there's a Recovery Station featuring endless Bloody Mary's – what's not to like!
Gallivant home-made Granola
Ingredients
100g vegetable oil
750g maple syrup
600g honey
30ml vanilla extract
1.8kg jumbo oats
300g sunflower seeds
200g sesame seeds
600g flaked almonds
300g pumpkin seeds
200g coconut flakes
300g sultanas
Method
Pre-heat the oven to 180°C
Lightly grease a relatively deep baking tray
Combine all of the liquid ingredients together (the first four on the list)
Mix through all of the dry ingredients
Spread the mixture over the greased baking tray
Pop in the oven and bake for 15 minutes, stirring every 5 minutes to ensure it colours evenly
Once cooled, store in an airtight container where it will keep for weeks
New Lydd Road, Camber, Rye,
East Sussex TN31 7RB. Tel: 01797 225 057.
the​gal​li​vant​.co​.uk
enquiries@​thegallivant.​co.​uk