Contemporary Italian restaurant for beer lovers
The Bella Cosa has brought the Italian craft beer tradition to London's financial district
A short walk from the big city banks on Canary Wharf is Bella Cosa, just launched in October 2015 – the hottest new addition to the restaurant scene. Essentially they are Italian at heart, with one major twist: their executive chef, Kentaro Torii, is Japanese.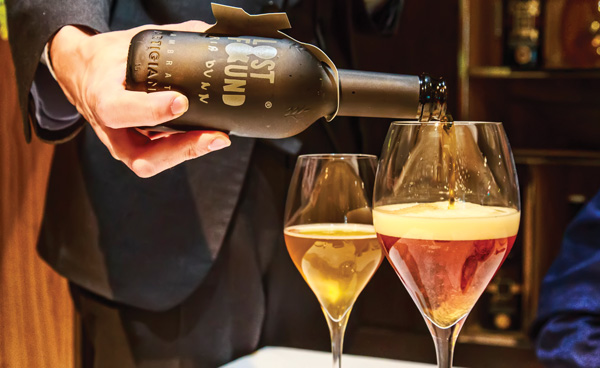 Don't be guarded at the Japanese/Italian fusion food concept – chef Kentaro's schooling in traditional Italian cuisine (which has generous influences from Florence and Sardinia). This, combined with modern techniques and consistency, which are at the foundation of all Japanese cooking, has won him praise from critics around the world as well as the much coveted Italian GVCI 2012 chef-of-the-year award.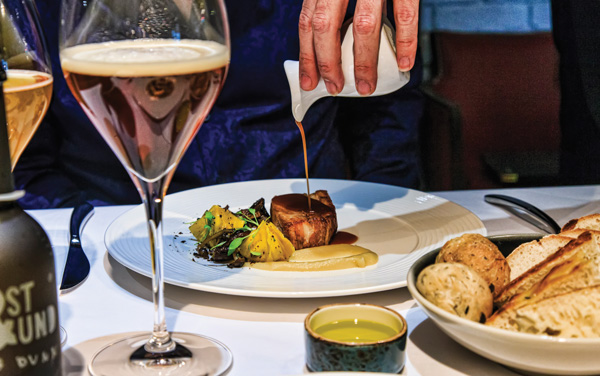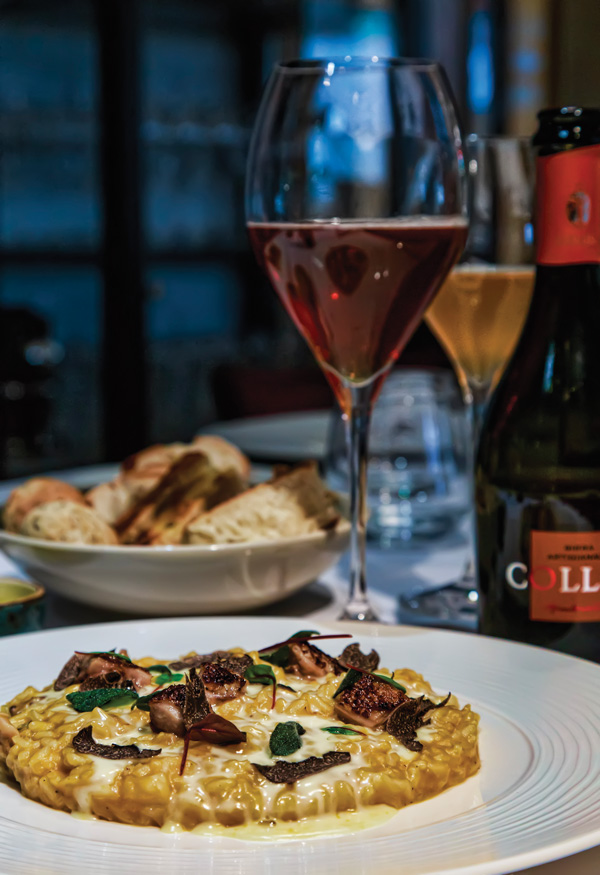 Bella Cosa is ideal for a quick on-the-go business lunch or a trendy dinner. The ground floor is less formal serving pasta and pizza; and also has a ​'Chef's Isle' offering a front row seat and view into the kitchen. On the first floor there's an elegant fine dining atmosphere as well as the ​'Wine room' and ​'Artisan Beer Corner' private dining areas, complete with white linen, bone china and cutlery with a good heft.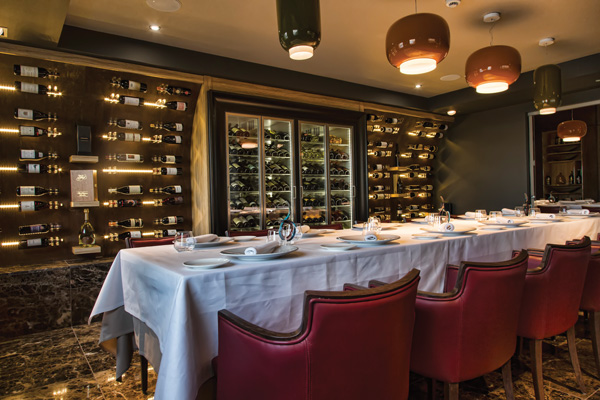 With all the attention and care usually reserved for fine wines, my lunch date and I were served our first beers whilst we hung around the Chef's Isle for a while, watching the action in the kitchen and our apéritif's being created. Once seated in the upstairs Artisan Beer Corner we received the first of our respective beer pairings. All the beers are bottled in beautiful wine-size canteens and brought to the table in an ice bucket. When we tasted our first melt in the mouth amuse bouche (Celeriac Foam, Oyster Confit, fresh Truffles and quaver-like Truffle chips), we immediately knew we were in for a fine dining experience.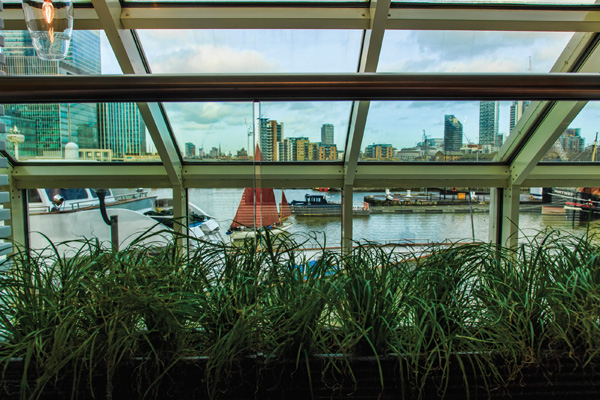 "There is no good food without quality ingredients," says Lotta, ​"Chef Kentaro sources his ingredients from select small Italian producers and local markets without compromising the authenticity or quality."
Our starters arrived: For me it was Caramelised Foie Gras terrine (cooked in cognac) with radicchio salad, Amarena cherries from Bologna and sweet homemade Panettone; perfectly coupled with Collesi ​'Chiara'- a rich and creamy pale ale with an elegant citrus flavour, the freshness of tropical fruits at the end and the tiniest bubbles imaginable. My lunch guest got down to trying the Sea Carpaccio consisting of tuna, king fish, mackerel, red prawns, white anchovies and octopus – garnished with lemon caviar and slivers of bottarga (a delicacy of salted, cured mullet roe). His came paired with the vanilla and barley flavours of Mastri Birrai Umbri's ​'Blonda 19' – which is wine-like in terms of its complexity and nose.
"Italy is generally thought of a wine-only country, but not anymore," said our host and specially trained beer sommelier, Daniele Lotta, who advises guests on beer and food pairing. ​"In recent years' Italian craft beer has experienced a boom. From artisan micro-breweries, to home-brew enthusiasts up and down the length of Italy's boot, beer is becoming ever more successful." Closely attuned to the Italian beer movement, Lotta carefully plays off the characteristics of Italy's craft beers to that of the Chef Kentaro's cuisine.
Following a further amuse bouche our main courses arrived. Mine was Pumpkin Risotto, Quail, Taleggio and Cheese Fondue with shavings of black truffle. This was coupled to Collesi ​'Ambrata', an amber beer with a complex bouquet of cereals, hops and dried fruit. My guest received San Daniele Pork Belly, double cooked (and all the better for it) with Salsiccia tortellini (spicy sausage), wild mushrooms and Jerusalem artichoke purée; his arrived with Birrificio Valdarno Superiore's ​'Lost & Found Ambrata' – a strong, red ale with notes of roasted malts, hops and herbs.
I ate most of both deserts – Clementine carpaccio, Prosecco foam, lemon sorbet with Campari orange jelly; and a Ricotta Cheese Tart vanilla ice cream and caramel sauce. Evidently it looked as if I needed more feeding as this was followed by the most delicate chocolate fancies and coffee.
It's exciting to go to a restaurant that oozes atmosphere, is found in a unique location, and be served really good, creative food – a wise choice for after-work bites or client entertaining.
Bella Cosa, South Quay, Drewry House,
Marsh Wall, London E14 9FJ. Tel: 020 7132 1212
www​.bel​la​cosarestau​rant​.com