County, country, yet contemporary
We found ​"Great food, stylish surroundings inside, amazing views outside" at the White Hart, Netherfield
Sitting atop an ancient ridgeway track between the town of Battle and Heathfield stands The White Hart. Records go back as far as 1760 where a public house was registered on this site. Originally a traditional old country pub, the owners have embraced the surrounding countryside and contemporary design to produce what is, in my humble opinion a perfect rural setting for relaxation and, of course, fun.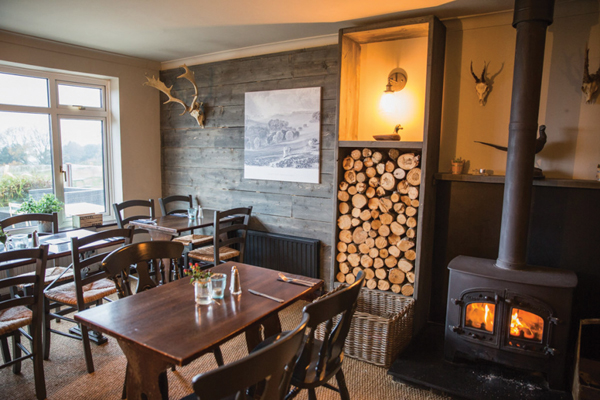 The area is immersed in history, with the 1066 Battle of Hastings site to the south and famous Mad Jack Fuller in repose to the north at Brightling. William Turner painted the locality in a series of paintings, one of which must certainly have been composed in the back terrace of The White Hart. This famous view across Sussex countryside to Beachy Head and the English Channel is to die for.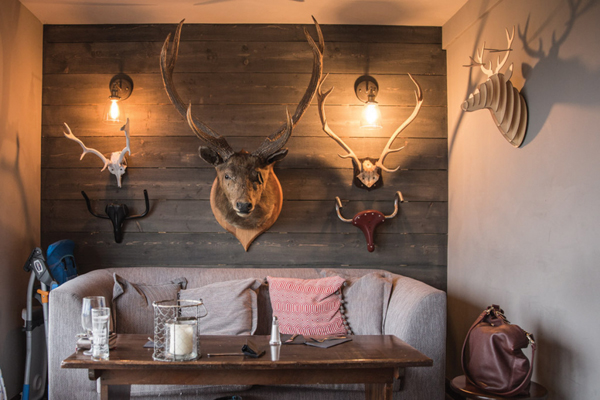 On a chilly winter evening we slipped inside and found a cozy snug to enjoy drinks and dig into the menu. We found a new modern selection, locally sourced and selected from the rich surrounding countryside. The menu consists predominantly of traditional home cooked food with a specials board offering further choices that may be in season. There is also a daily specials menu which is ever changing. That night we had some tasty offerings: Mushroom & Brie Wellington, Coq au Vin and Cod Loin wrapped in Prosciutto to name a few. There is also an over 60's menu (that I will be taking up in a few years! ) that must be great value at lunchtimes on Tuesdays to Fridays. These prices are £7.95 for one course and £9.95 for two courses.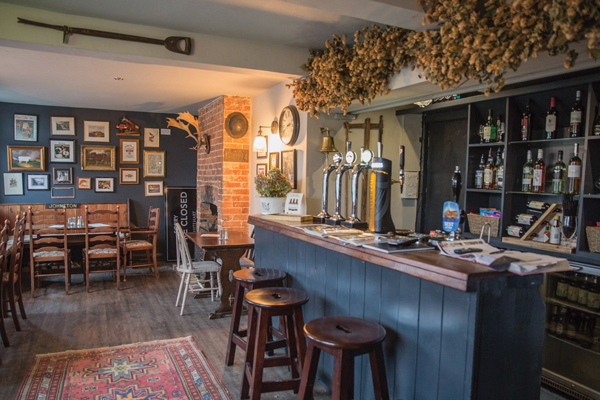 The surroundings are thoughtful and enticing with stags heads adorning the walls, whimsical deer prints, alongside books, trugs, decorative bottles and more Warm and inviting with easy soft lighting and candles, country sofas to relax upon, so where better place to be on a Saturday night?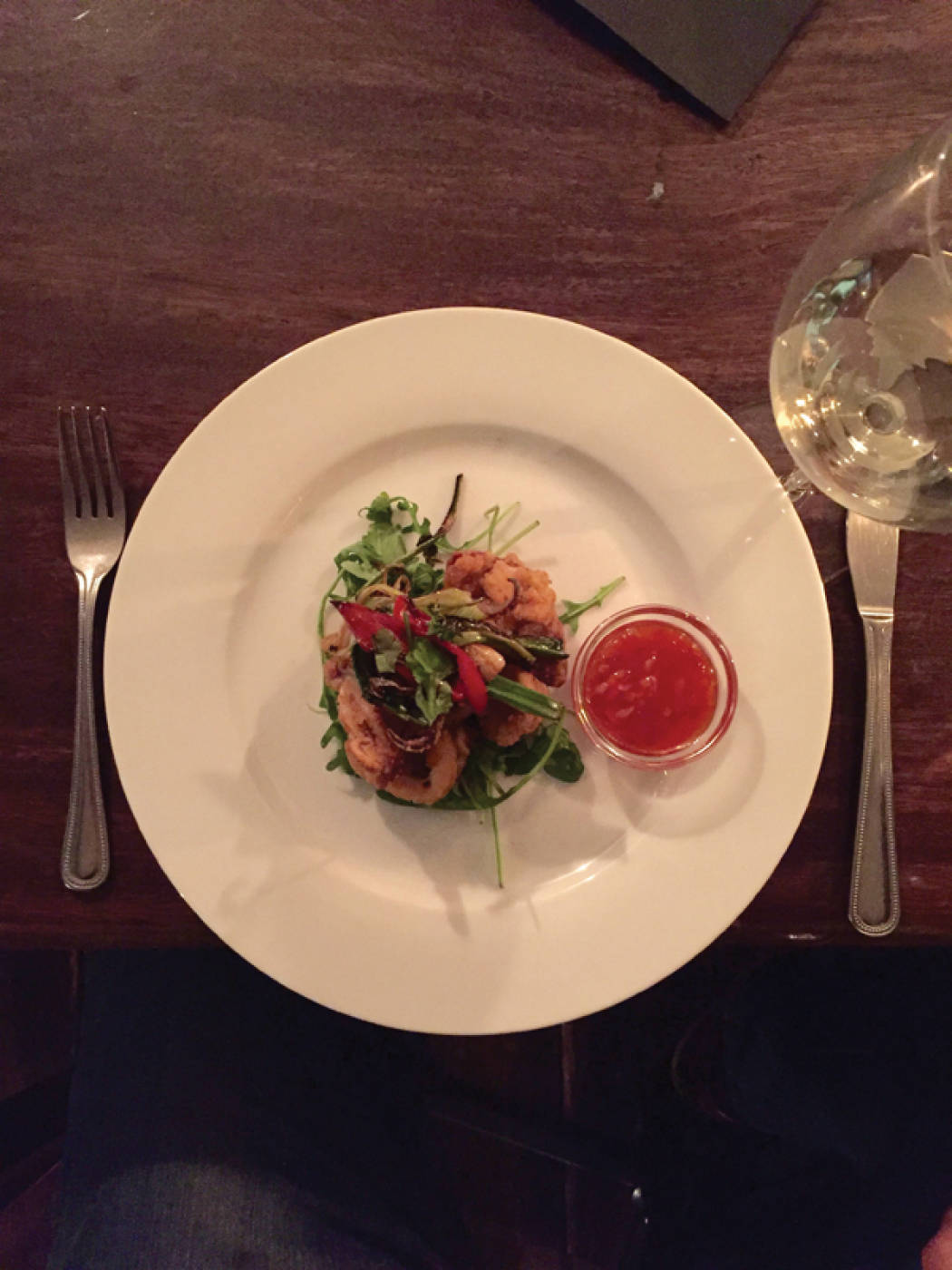 After ordering we were ushered to our table and I was served with Moules in a superb white wine, cream and garlic sauce. With a slight spice kick and washed down with a perfectly chilled Pinot Grigio this was a superb start to the evening. My wife tucked into a hearty Prawn Cocktail in happy silence, while my daughter chose Baked Camembert in a Box. Infused with garlic and herbs, this was magnificent. My taster left me asking for more-but no joy there!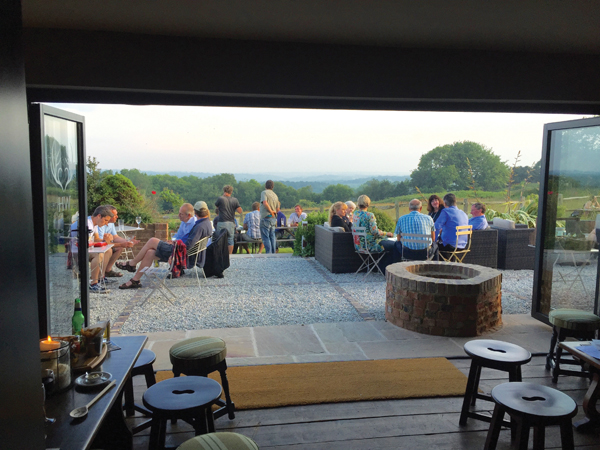 For mains I had the pleasure of a triumphant Chuck Steak Cottage Pie. Topped with a carrot mash and a side dish of pitch perfect vegetables. I concluded that I had made the right choice on the night. Hearty portions too! Go for a warming smooth, slow Merlot with this one as I did with great pleasure.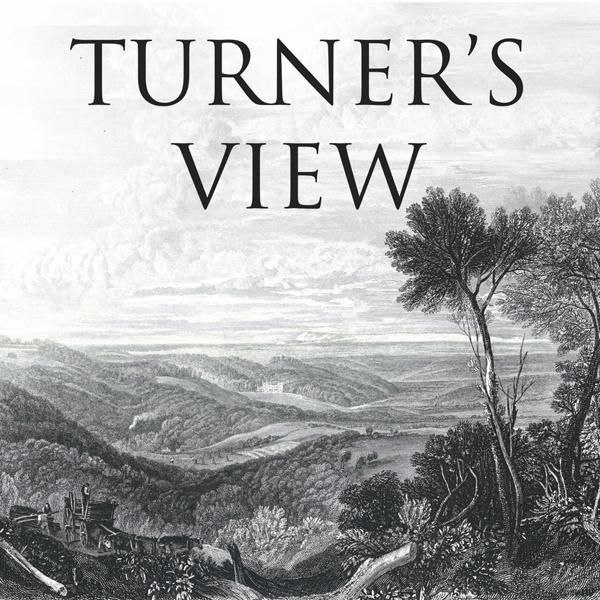 Enough room for puddings? Not really but we shared a delicious Sticky Toffee Pudding and an interesting Belgian Salted Chocolate Tart which the girls loved.
An old country pub has been transformed into a warm and contemporary setting in which you can enjoy the best of the countryside but also relax into the atmosphere with modern and comfortable surroundings. Needless to say the food is great and well worth the journey to Netherfield.
For the coming sunny days their south facing terrace is perfect for sunny alfresco dining, but during the colder months you will enjoy a warm and cosy, ​"soft sofa" welcome at the White Hart Netherfield where dogs, muddy paws and kids are always welcome.
Darwell Hill, Netherfield, Battle TN33 9QH
Phone: 01424 838382
www​.the​white​hart​nether​field​.com