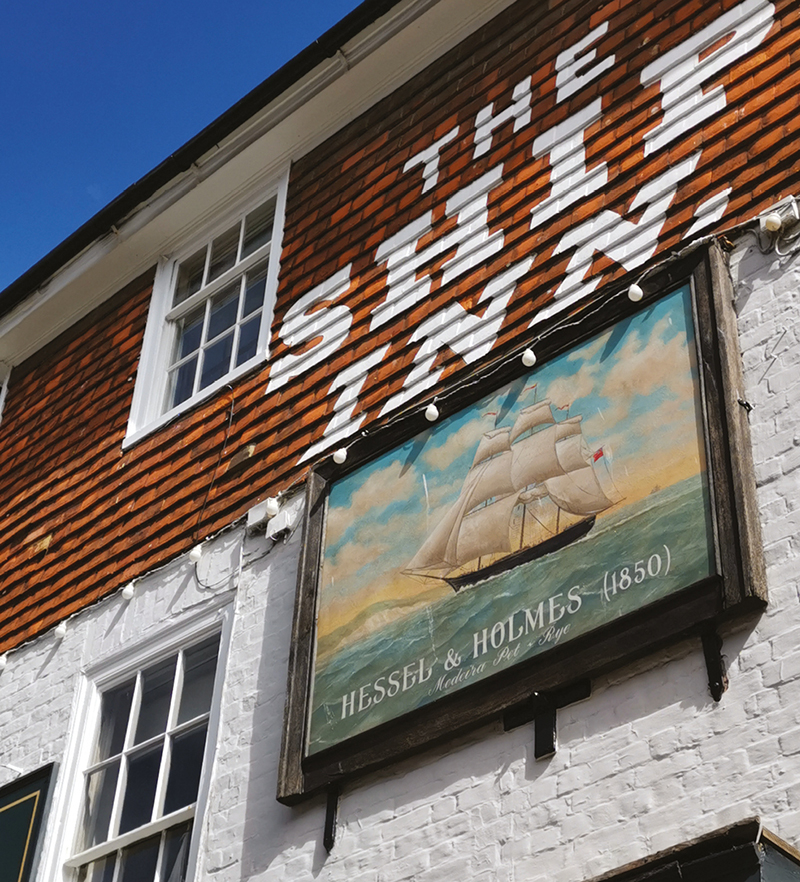 Although there was a Queen Elizabeth on the throne at the time, Rye was an altogether different place when the Ship Inn first dropped anchor and opened its doors, portholes and whatever in 1592. Looking out over the flat coastal plain towards the distant sea, it's not easy to appreciate that it used to be a bustling port that could accommodate 400 moored ships and support a thriving shipbuilding industry. The now modest Brede, Tillingham and Rother rivers were once much mightier and Rye was the largest natural harbour in the south of England.
However, as ships got bigger so it struggled to compete with deep-water ports and so switched to the less strenuous and more lucrative business of smuggling. Very well organised, the infamous Hawkhurst Gang controlled the coast from Kent to Dorset and could quickly muster as many as 600 men to unload a ship. It was also a generous employer and labourers and farm workers could earn a fortnight's wages in a couple of hours. It's entirely possible that, after shifting several dozen casks of rum and brandy plus innumerable chests of tea, gang members might very well have popped into the Ship Inn for a quick livener before disappearing into the night.
The introduction of free trade in the middle of the 19th century and Gladstone's removal of hundreds of tariffs effectively killed off smuggling as a career and Rye folk were obliged to acquire new skills. Altogether less hazardous, tourism has taken over as the principal activity and, wandering around its quaint cobbled streets, it's not hard to see why the town is so successful in attracting visitors from the UK and abroad.
Oozing charm and history, the Ship Inn is precisely the sort of place that appeals to those seeking to absorb the authentic atmosphere. On arrival at this popular pub, turn sharply to starboard to enter a rustic restaurant where the wooden tables and floor, together with white internal shutters, dark walls and bare brick, create an attractive rustic ambience.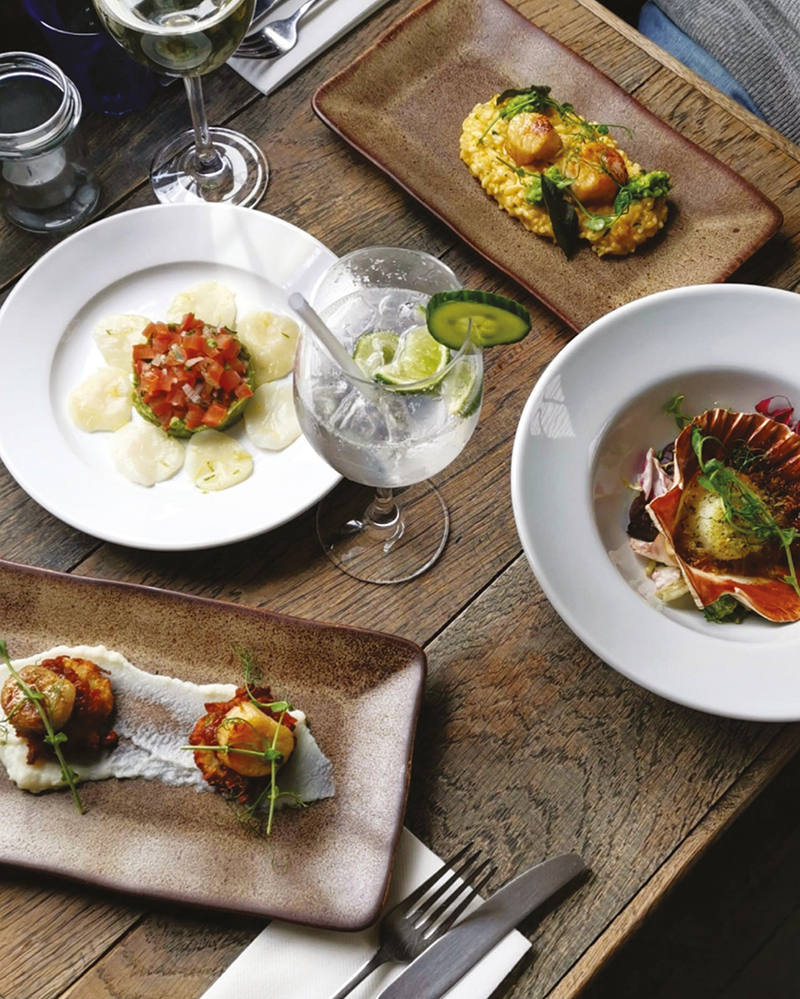 Whilst not too big, the inexpensive menu nevertheless incorporates most of the popular dishes and the mains are conveniently divided into land, sea and field. After a somewhat pedantic discussion with my wife Rose over the difference between land and field, I switch to the specials' menu for seared scallops with a butternut squash risotto and pea purée. Lacking my daring sense of adventure, Rose plays it much safer with real-ale-battered haddock fillet with crushed peas, chunky tartare and skin-on fries.
Now one of seven pubs owned by successful Hush Heath Hospitality, the Ship Inn offers the full range of Balfour wines produced in the group's own Kent vineyard. Although tempted by the wine, I opt for a pint of their saffron beer, which is terrific. Since she's driving, Rose conscientiously sticks with water, which is perhaps appropriate in the Ship Inn.
Choosing a dessert is a fraught exercise as it's all too easy to focus on what you're missing rather than what you've chosen. Because ​'Jake' would appear to be the brand name for at least some of the stuff produced on the Hush Heath Estate, I display a measure of loyalty to the owners by choosing Jake's orchard apple and blackberry crumble. Rose does the same and the blackcurrants and strawberries come as something of a pleasant surprise to both of us while the custard transports me all the way back to my schooldays which, although not originating quite in the 16th century, are nevertheless a distant and rapidly fading memory.
The Strand, Rye TN31 7DB. Telephone 01797 229256
Written by Clive Agran. Food photography Clive Agran and Fern Piggott