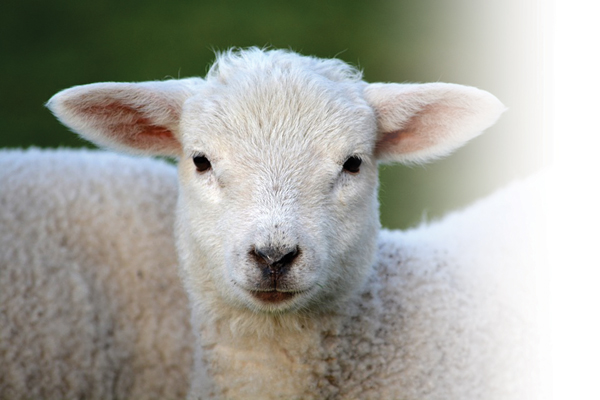 From pasture to plate
"Spring is nature's way of saying let's party"
Robin Williams
Spring is here! The promise of light mornings and evenings is beginning to make a difference, and although the nights are still nippy, the sun is at last starting to show itself.
To me Spring means the onset of many things, the first of these is lambing. I tend to lamb our sheep down late March early April, so it often coincides with Easter. It is the most rewarding, tiring and sometimes dispiriting occupation, as sheep can be a little frustrating! However, the joy of bringing new life into this world is amazing and there is nothing better and wouldn't change a thing. I only keep a few sheep, primarily to graze the orchards, but in a time of constant food scares, rearing your own meat is a rewarding experience, you know what they eat, that they have been looked after well, and you have done your best for them. I really believe it shows in the quality of the meat at the end.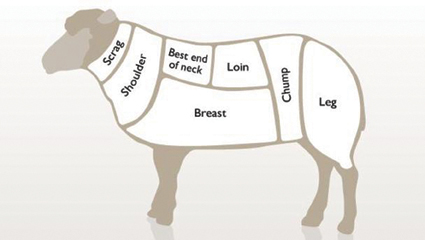 Many of us enjoy lamb, hogget (lamb over one year old) or mutton, and my favourite way of enjoying it is roast leg of lamb, accompanied by fresh veg and new potatoes straight from the garden, not forgetting the mint sauce. When I was a small girl, my granny joined us for Sunday roast, and on the Sundays we had lamb, there was always mint sauce or jelly; season dependant, but always made from mint growing in the garden. It was my job to go and pick a bunch of mint for the sauce and bring it back in, whereupon granny would chop it finely on a chopping board adding a sprinkling of granulated sugar as she chopped. This was then put into a small jug or ramekin and malt vinegar was added. Like all things freshly made, the flavour is more intense, and I recommend you try this at home. If you don't grow mint currently, do, it's so easy. Make sure you grow it in a container though, otherwise, your garden will become a wilderness of mint! It's vigorous once it gets going! I always add a sprig of mint to the water I boil my scrapped new potatoes in too. The flavour gets into the flesh of the potatoes and
it is magical.
Once the lambs are all going strong, I can turn my attention to the garden and potatoes are another big Easter project. Hopefully having first chitted; you dug and planted your potatoes on Good Friday in the traditional manner. I didn't manage to meet this deadline myself this year, with Easter being so early, but it does indicate that late March through to early April is the time to be planting them. The reason Good Friday was the traditional day to plant potatoes reverts back to when many people worked on Saturdays and it was one of the only days holiday in the calendar. Potatoes are great for ground not recently worked as they help break it up. Don't forget a good slug of FYM (farmyard manure) in with them – they love it. Even if you only have a patio, garden centres all do potato containers now, so have a go at growing and eating your own produce.
Lamb in Britain is called lamb if it's marketed in the year of its birth (or in the year following its birth if the lamb is born after 30 September). After this it becomes known as hogget or old-season lamb. Only when the animal has its first permanent incisor tooth (at around 1 – 1½ years) will the meat from
it become known as mutton. Although early-season lamb is very tender, the meat from older animals will have developed more flavour.
Written by Mary Midgley
www​.bbc​.co​.uk/​f​o​o​d​/lamb
You can purchase Mary's locally produced apple juice directly from the farm gate – email sharewoodfarmsedlescombe@​gmail.​com for further details.


Paul Samms recommends any Red Wine to accompany British lamb, but, when pressed, suggested Château Caronne Ste-Gemme 2010 Haut-Medoc. Available from Majestic Wine Warehouses at £14.99 per bottle. With flavours of Black pepper, Blackcurrant and Smoke, this wine is well-rounded and a perfect accompaniment to roasts – drinking now!