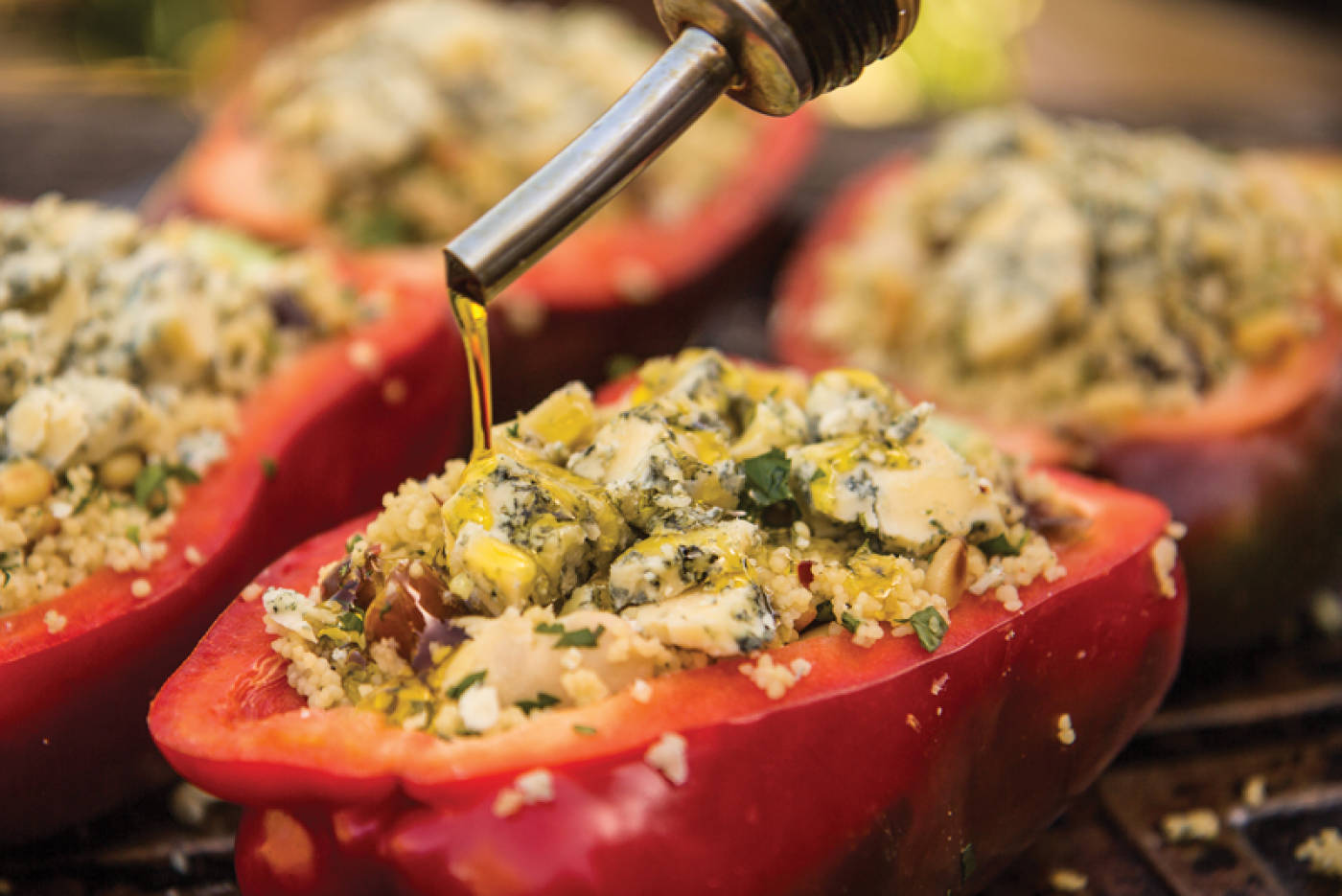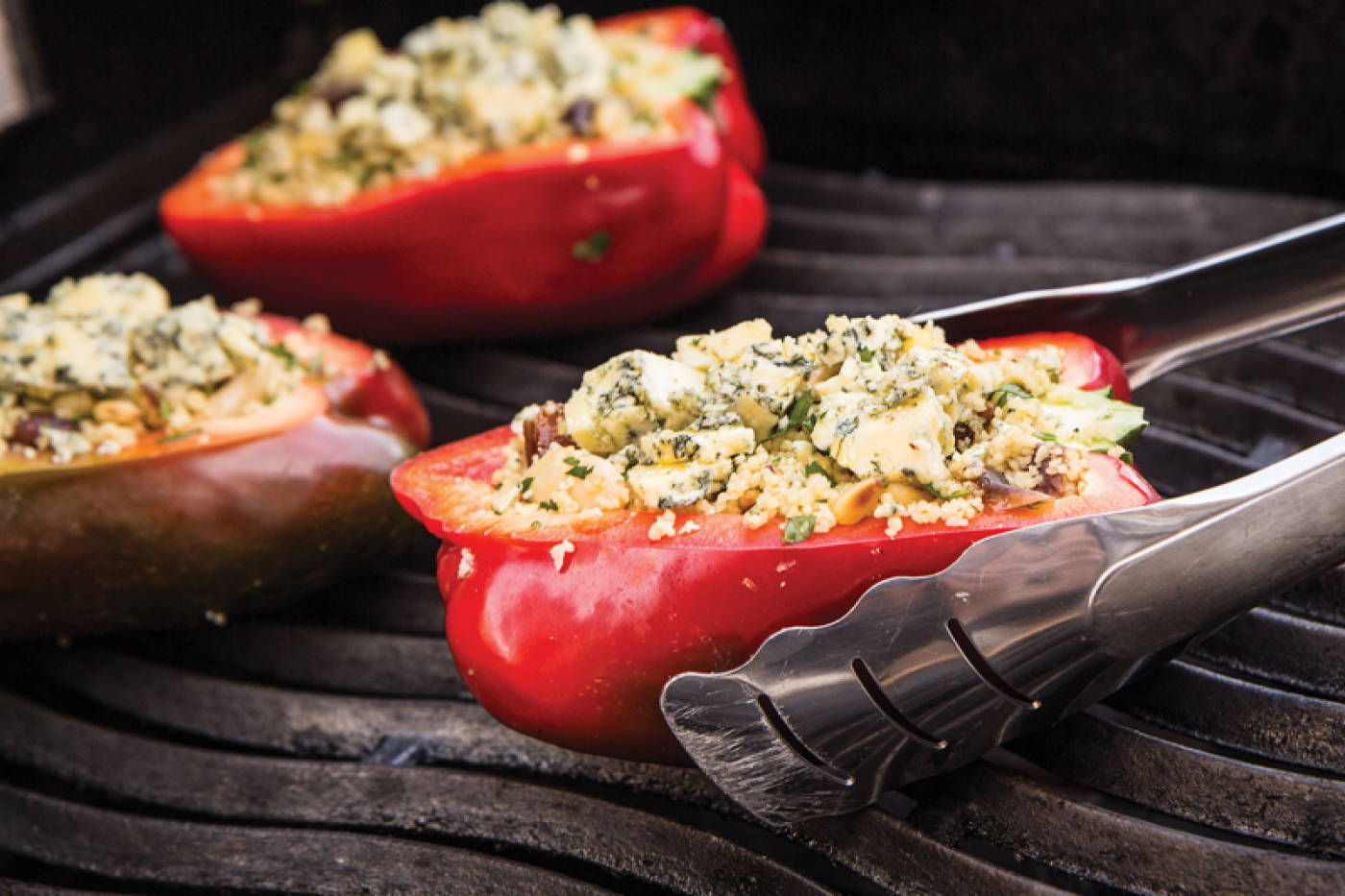 Grilled red peppers stuffed with couscous, dates

&

stilton
What you need – serves 4
• 2 really large red peppers, or 4 smaller ones
For the filling:
• 60g toasted pine nuts
• 200g couscous
• 25g butter
• 1 tsp good quality vegetable stock powder
• A pinch of dried chilli flakes, or to taste
• 400g tin of butter beans, drained and rinsed
• 100g stoned ready to eat dried dates, chopped
• 200g Stilton, crumbled
• A small bunch coriander, chopped
• Sea salt and freshly ground black pepper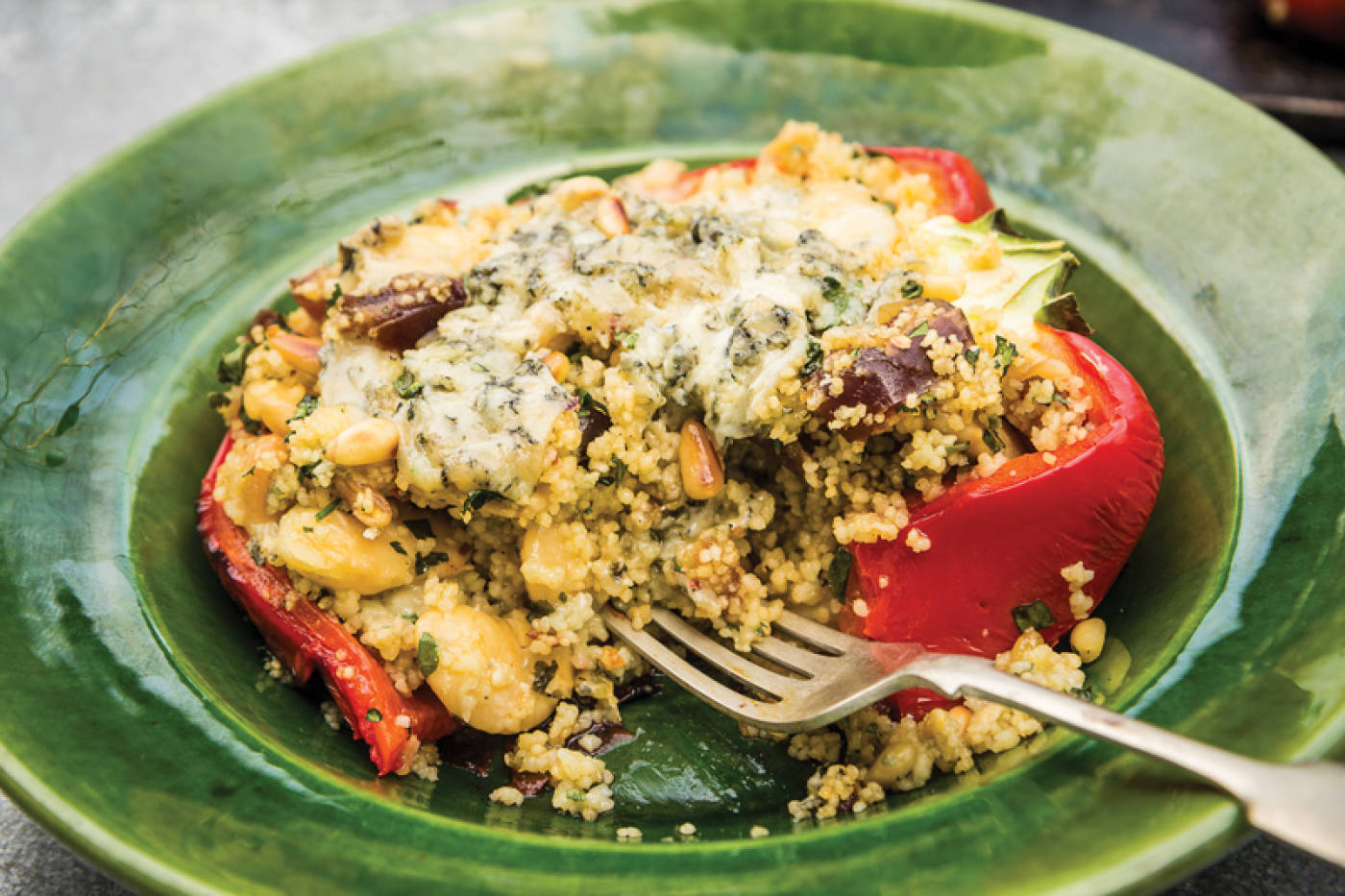 What to do: in the kitchen
1. Slice the peppers in half through the stem, and scrape out and discard the seeds and membranes. Lay on a plate whilst you make the filling.
2. Add the pine nuts to a small frying pan and set over a medium heat to toast, shaking the pan now and then so they toast evenly. Tip into a mixing bowl and add the couscous, butter, stock powder and chilli if using.
3. Pour in just enough freshly boiled water to come to the level of the couscous, stirring well until the butter has melted. Stir through the butter beans, dates and half the Stilton. Season well with salt and black pepper and then spoon the filling into the halved peppers, pressing it well into the edges. Sprinkle over the remaining Stilton.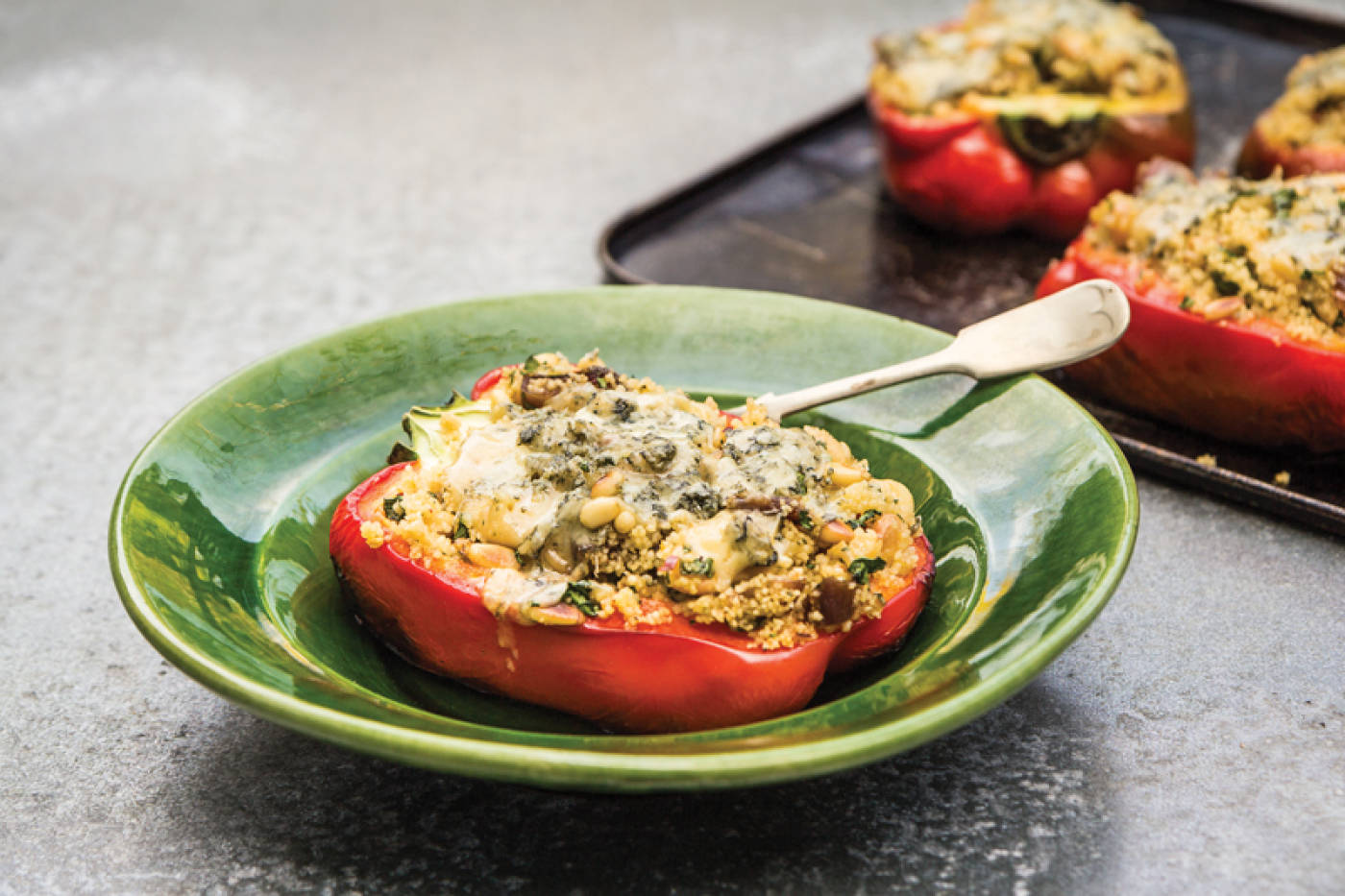 What to do: at the barbecue
1. Preheat the barbecue to a medium heat for 10 minutes.
2. Carefully slide the stuffed pepper halves directly onto the grate and cook until the peppers are soft and tender, about 30 – 40 minutes. You may need to move the peppers around the grill a little to ensure they all cook evenly.
Photography: Eat Pictures
Recipe by Genevieve Taylor
www​.napoleon​grills​.co​.uk