Looking for some tasty new makes to keep your New Year's Resolutions on track? Then try these delicious Munchy Seeds ideas.
Chocolate, mint and honey seed smoothie bowl
This is a perfect breakfast or mid-morning treat to give you that chocolate kick without the guilt!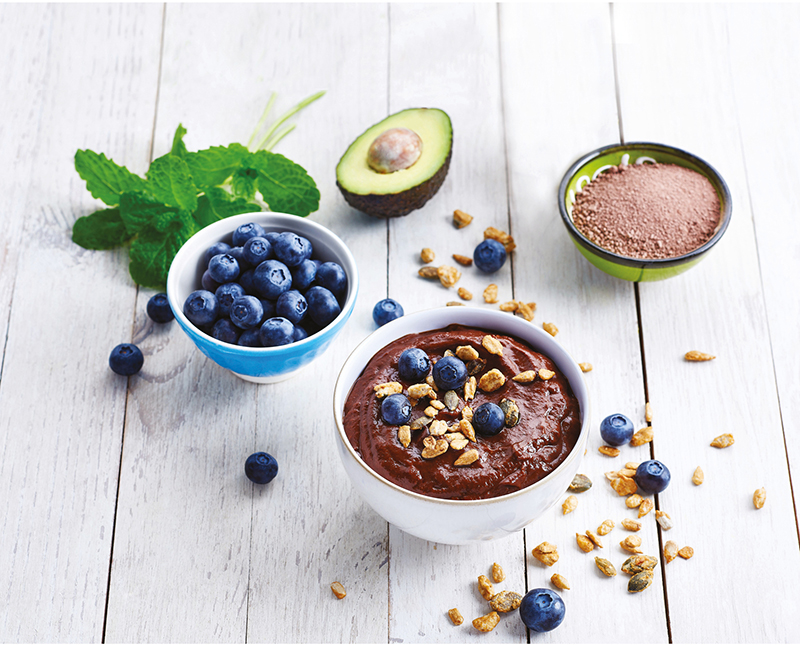 Serves: 1
Prepare: 10 minutes
• 1 medium, ripe avocado
• 12 mint leaves
• 400ml unsweetened almond milk
• 6 Medjool dates
• 3 tablespoons raw cacao or unsweetened cocoa powder
• Small pinch sea salt
• 1 tbsp Munchy Seeds honey seeds, plus extra to top
• Handful blueberries
1. Place all the ingredients (except the Honey Seeds and blueberries) into a blender and whizz until smooth.
2. Pour into a bowl and top with Honey Seeds and a handful of fresh blueberries.
Easy veggie noodle jars
This filling and super easy lunch idea will keep you full up til dinner time!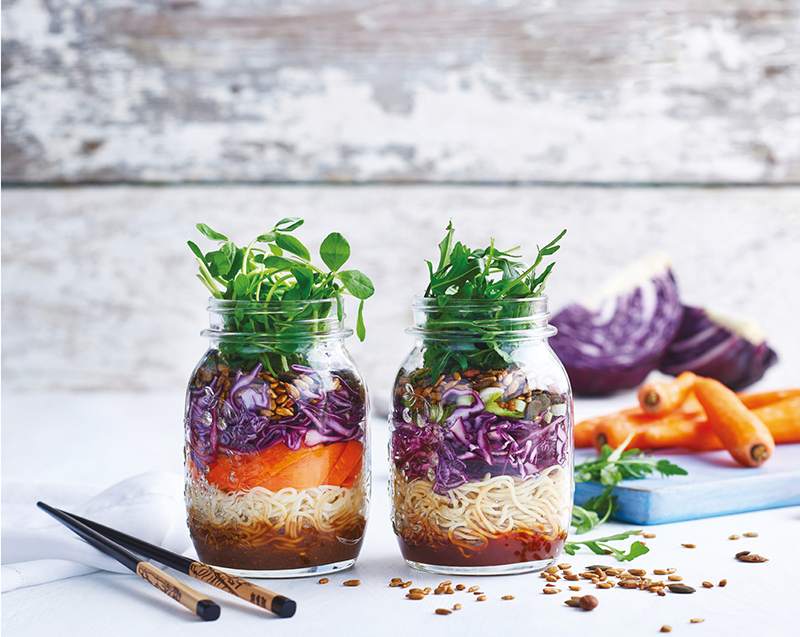 Serves: 1
Prepare: 15 minutes
For the spicy tomato paste:
• 1 tbsp tomato paste
• ½ tsp chipotle paste
• 1 tbsp soy sauce
• ½ crumbled stock cube
• 1 tbsp water
• Finely sliced ginger
• Cooked noodles
• Vegetables of your choice
• Mixed herbs
• Munchy Seeds Omega mix
1. First mix the paste until smooth.
2. Into a mason jar, layer the spicy tomato paste. Top with noodles, veggies and seeds of your choice.
3. When you are ready to eat it, just top the jar with boiling water, pop a lid on, give it a good shake and let it stand for a couple of minutes before eating.