Gratin of smokies with fresh aparagus with John Rogers, Executive Chef at Rosemary Shrager's Cookery School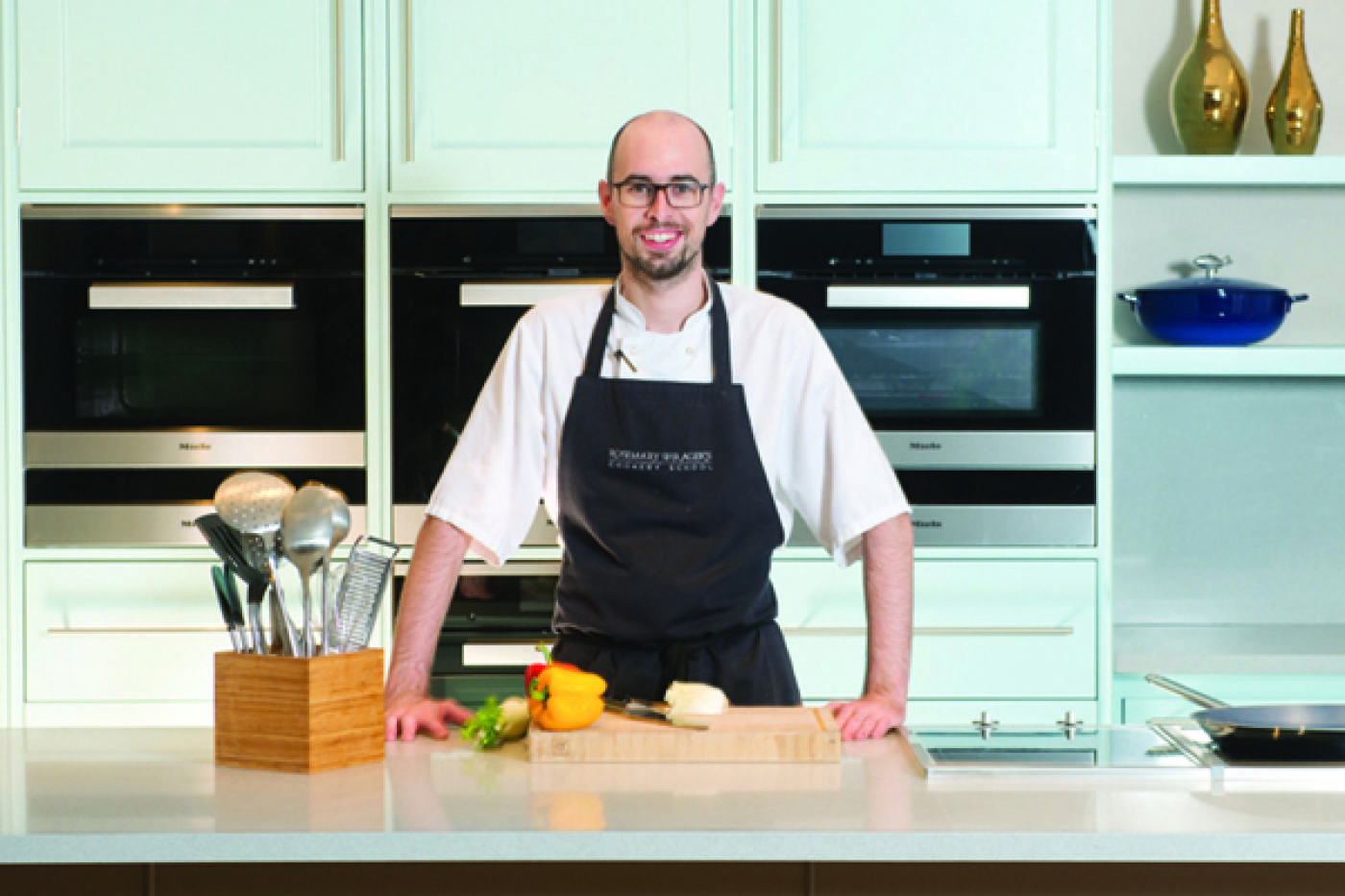 There is Change in the air this month! As the season progresses the temperature rises, bring on the strawberries!
After over two and a half years here in beautiful Kent my lovely wife and I are off to pastures new, well sand dunes to be precise, we are moving to Doha, Qatar!
We will sorely miss Tunbridge Wells and all the fantastic people we have met during our time here. Rosemary has been an inspiration and wonderful to work with for the last four years. She has taught me well, not only in the kitchen, but also how to communicate more effectively.
A special thank you to my team at Shragers, you have all been fantastic and I will miss you all! A special mention must go to my Head chef Iain More who kept me from losing the plot this last year, its been a pleasure and the school is in safe hands!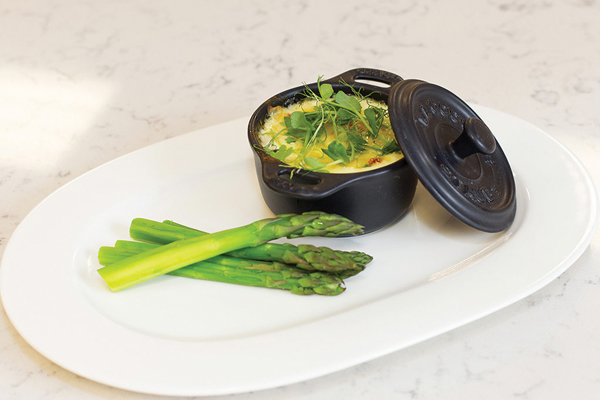 For my final encore I am using my Favourite Rosemary recipe!
Next month Rosemary Shrager will personally take over the reins of this page.
Serves 6
Ingredients
• 3 haddock smokies
• 450g leek, white part only
• 55g unsalted butter
• 55g flour
• 500ml full fat milk
• 6tbs double cream
• 6tbs grated Gruyère
• a pinch of malted sea salt
• 8 turns of pepper (grainy mustard, parsley, bacon optional)
• 8 Fresh Spears of Aparagus
• 6 pancetta Crisps to Garnish
Method:
First put the smokies into the oven for 5 minutes, then take out and remove all the bones, every single one, and the skin. Cut up the leek 1cm (approximately) square, and soften in a saucepan with the butter. Now add the flour and cook gently for 30 seconds. Add the milk stirring the sauce until thick. Continue cooking for a few minutes then add the flaked smokies and any other flavour to your own requirement.
Put mixture into individual ramekins, put a tablespoon of cream on top then the Gruyère cheese. Put under the grill for a minute to brown.
For the asparagus, cut the bottom off . If they are young do not peel. If older peel gently. Cook in salted water for 1 – 2 minutes. Finish with salt and butter.
Serve with toasted brioche.
Rosemary Shrager's Cookery School, Tunbridge Wells. Tel: 01892 528 700
www​.rose​maryshrager​.com