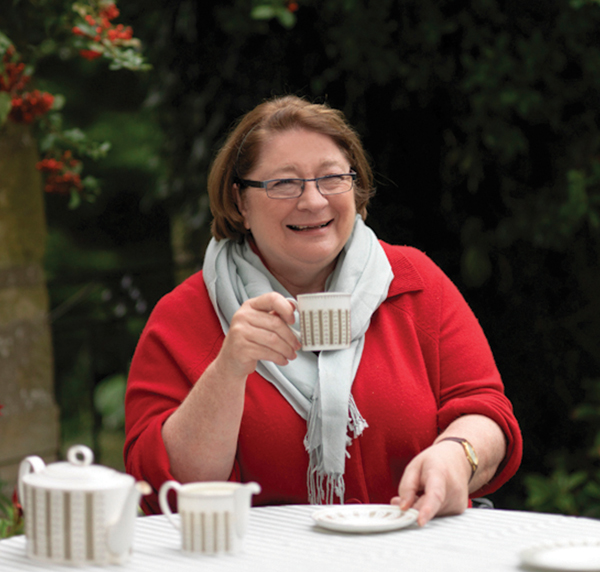 The Fruits of Autumn
Love the Autumn, there is so much choice for your kitchen. All the root vegetables are in abundance, the apples and pears abound. We are surrounded by wonderful farms growing this produce. I also love it when game is in season, there are so many rich flavours you can use. I put chocolate in my sauce for the wild duck. I use beetroot and horseradish a lot, parsnip purée , chestnut purée, the list is endless.
What I would suggest is that you start experimenting with flavours, keep it simple. For example you only need to choose one accompaniment with a Pheasant breast and serve it wild with mushroom pearl barley.
The game season is
Pheasant Oct 1st to Feb 1st
Grey Partridge Oct 1st to Feb 1st
Grey Partridge is British Red leg in French
Wild Duck Oct 1st Jan 31st
Woodcock Oct 1st Jan 31st
Also this is the time to make apple cakes and pies, they are so easy to prepare. Do remember when you cook with Bramley apples, they do tend to cook down very quickly. I use eating apples for most of my pies.
The other fruit to look for is Quince, this is one of my favourites when cooked for a long time in the oven on a very low heat , they develop a deep red colour. The final one I look for is the Medlar, the fruit has to be nearly rotten before you use it .This is a very bitter fruit, you cannot eat it raw. I love medlar jelly its always such a treat to have. So anybody who has a medlar tree, get jelly making!
Roast crown of pheasant on lentils and chestnuts

Serves 4
2 oven-ready pheasants
4 tablespoons olive oil, plus a drizzle
1 garlic clove, crushed
a knob of unsalted butter
sea salt and black pepper
chopped parsley, to garnish
For the lentils:
2 tablespoons olive oil
2 rashers of streaky bacon, finely chopped
1 small onion, finely chopped
2 garlic cloves, finely chopped
750ml chicken or pheasant stock
150g Puy lentils
200g peeled and cooked chestnuts, roughly chopped
2 tablespoons finely chopped curly parsley
1 tablespoon green peppercorns
50ml double cream
1 First prepare the pheasant crowns. Run around the wishbone of each bird with the point of a small knife, then pull it out.
2 Cut off the wing joints and discard.
3 To remove the leg, cut through the skin between the leg and the carcass.
4 Then with your hand, twist the thigh back to click it out of its socket.
5 Cut around the socket and remove, taking the oyster (the round piece of meat at the end of the thigh bone where it joins the body) with the leg.
6 Place each leg skin-side down and feel with your thumb for the joint dividing the thigh and drumstick. Cut through the joint.
7 With the cavity towards you, cut down the length of each bird with poultry sheers. Remove the backbone from the carcass.
8 What you have now is the crown – the 2 breasts. Keep the carcass to use for stock.
9 Mix the 4 tablespoons oil, garlic and 1 teaspoon salt together.
10 Rub into the crowns, then place on a tray, cover and leave in the fridge until ready to cook.
11 For the lentils, heat the oil in a saucepan, add the bacon and onion and cook over a medium heat for a couple of minutes.
12 Add the garlic, stock and lentils, bring to the boil and simmer for about 20 minutes, until all the liquid has been absorbed.
13 Add the chestnuts, parsley and peppercorns and cook for a further 5 minutes.
14 Stir in the cream and season well with salt and pepper. Keep warm.
15 Heat a drizzle of olive oil with the knob of butter in a large frying pan, add the crowns and cook until browned on both sides.
16 Transfer to a roasting tin and place in an oven preheated to 200°C/Gas Mark 6. Roast for about 15 minutes, or until the breasts are still slightly pink in the middle.
17 Slice the breasts from the carcasses and put on to a baking tray.
18 Return to the oven for 3 – 4 minutes just to warm through. (You can cook the pheasant crowns in advance and just heat through at the last minute.) Serve the pheasant crowns on the lentils, garnished with chopped parsley.
Tips and ideas
• Taking the legs off the bird reduces the risk of overcooking it, as you can just roast it until the breasts are done – a mere 15 minutes or so. You can use the legs to for confit or roast them slowly,
• Pheasant is good value and very nutritious. It can be a difficult bird to cook, though, because of its tendency to dryness, but done properly it's wonderful. You can sear it quickly in a frying pan or roast it, but whichever way you cook it it's important to keep it pink.
• Better to undercook than overcook – there's nothing more disappointing than an overcooked pheasant but if you undercook it, it can go back in the oven briefly.
• Pheasant is in season for several months but is at its best from the end of November to January, when the birdshave a bit more fat on them.
• Hen pheasants are best for this dish, as they are plumper and smaller, with a slightly better texture. Butchers often sell a brace of pheasant, which is a hen and a cock, but if you order in advance you can specify exactly what you want. If you do happen to have a brace, remember that one bird will be bigger than the other and adjust the cooking time accordingly.
• Unfortunately, you do see pheasant ​'road kill'. I've been known to get out of the car and pick it up for my dinner, as long as it's in good condition.
• Instead of the lentils, you could serve the pheasant with a wild mushroom risotto, sautéed potatoes or celeriac mash.