From pasture to plate
"Look at elder flowers and bluebells – they are a sign that pure creation takes place – even the butterfly."
D.H. Lawrence
When Edward Giobbi (American artist and cookbook author) said, ​"I think that no matter how old or infirm I may become, I will always plant a large garden in the spring. Who can resist the feelings of hope and joy that one gets from participating in nature's rebirth?" He sums up my feelings entirely and I hope I am still gardening well into old age!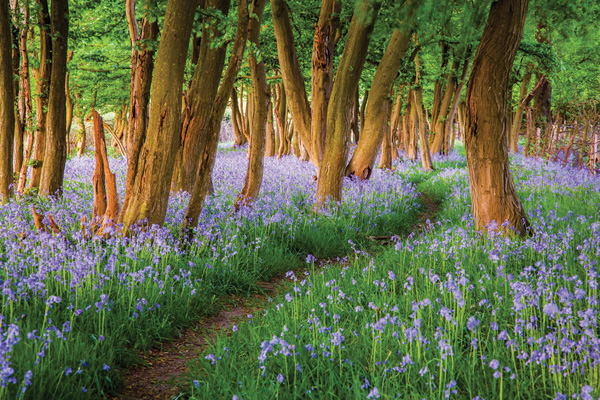 My raised beds are slowly being replanted with all the wonderful vegetables and salad I plan to use this summer, as I love to provide meals for friends entirely from garden produce, and our own beef or lamb. At this time, when the bluebells form the most amazing woodland carpet, I always feel that we enter the best period of the year, nature's rebirth, but a cold interlude such as April's parting gift of snow, means that one always needs to take care about what is already planted out in the garden. Many vegetables and flowers need a frost free environment, so always check before you commit them to a flower or vegetable bed and if there is unusual weather, protect tender stems with garden fleece or similar.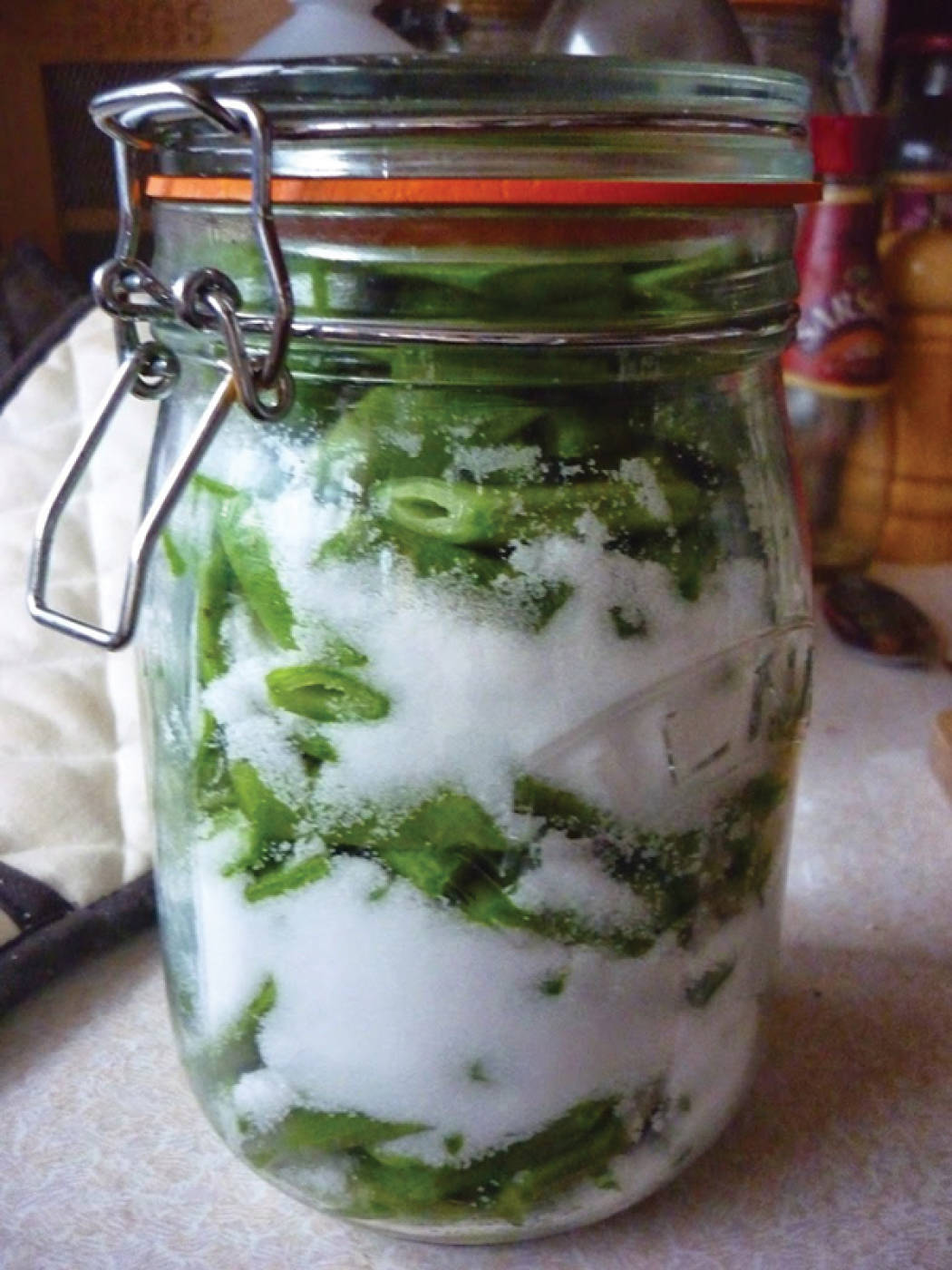 I have just started off my runner beans in pots. For a small garden, I suggest trying a packet of mixed seed, which should give you a mix of three varieties and thus three different flower colours, adding to garden colour during the flowering period. There are also pot/tub varieties, should you need to grow them on a patio. Apart from using these beans as a vegetable with meals, I blanch and freeze them for later in the year and make runner bean pickle, which is a very popular accompaniment to a strong hard cheese such as cheddar. I have salted them before, which is an old fashioned way of keeping them; one my grandmother used all the time. They keep well in a kilner jar and if freezer space is at a premium it is a good solution. It is easy to do, as it is just a layer of salt followed by a layer of sliced beans, using about 1lb (450g) of salt to 3 – 4lbs (1.3 – 1.8kg) of beans. Years ago salt was bought in blocks and scraped off the block into the jar with a blunt knife, but any sort of salt is fine to use. Always end with a layer of salt, that way you can add more to your jar whenever you have spare beans until it is full.
For the sheep it is time for them to be wormed, their feet trimmed and shortly their fleeces shorn, before they head off to their summer pasture. Unfortunately, they will not be allowed to graze the orchard this year, as they would undoubtedly kill all the newly planted apple and pear trees. Instead they will be taking up residence in the field next door to the orchard, where they will have plenty of fresh spring grass. Although backbreaking work, (due to having to bend down), trimming the feet is an essential task for sheep welfare, as is shearing, which stops them overheating and getting fly strike. Shearing is a highly skilled job and for me this will be an especially exciting time this year, as I plan to utilise the wool from the fleece myself, for my new passion – wall hanging and rug weaving. Watch this space!
Written by Mary Midgley
www​.bbc​.co​.uk/​f​o​o​d​/lamb
You can purchase Mary's locally produced
apple juice directly from the farm gate –
email sharewoodfarmsedlescombe@​gmail.​com
for further details.