Luxury London Lifestyle
The London craft beer scene has been growing at an astonishing rate over recent years. Unlike traditional British beer, craft beers are interesting, progressive and often quite hoppy, made by small-scale breweries. An increasing number of London bars and pubs are now specialising in craft beers and they can also be sampled direct from source at the many independent brewery taprooms now open to the public.
Here's our pick of some of the best in and around London town: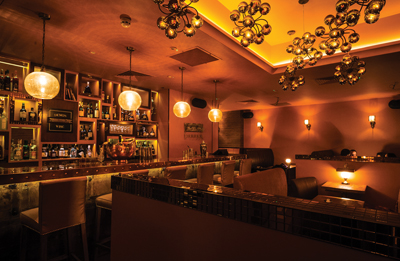 The Arbitrager
Located at the very heart of the city in Drapers' Hall on Throgmorton Street, the Arbitrager is a long established favourite haunt of the city set. Open Monday – Friday 12 noon – midnight, it serves London beers from London breweries, London distilled spirits and London made charcuterie and cold bar snacks.
Throgmorton Street EC2N 2AN
www​.thear​bi​trager​.co​.uk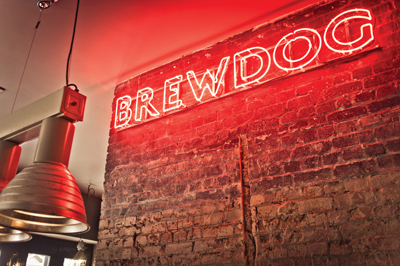 BrewdogSoho
Brewdog is a Scottish brewery whose success has been significantly supported through their ground breaking ​"Equity for Punks" shareholder scheme. BrewdogSoho opened in 2015 as a consequence of the ​"Equity for Punks IV" fundraiser, supporting growth from 2 shareholders, 2 employees (plus one dog) and 0 bars in 2007 to 32,000 shareholders, 540 employees (plus one dog) and 44 bars in 2015.
Located minutes from Oxford Circus, Piccadilly and Leicester Square and open every day, BrewdogSoho has a super cool vibe in keeping with the atmosphere of the surrounding streets.
Poland Street, Soho W1F 8QG
www​.brew​dog​.com/​b​a​r​s​/​u​k​/soho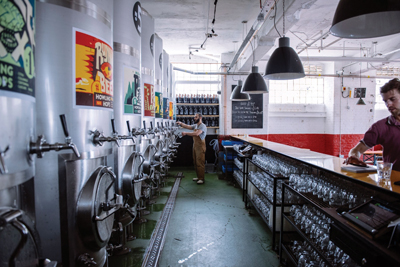 Howling Hops
Located in a large Victorian warehouse space in a unique and vibrant (their words!) part of town, beer is dispensed direct from a row of 10 serving tanks located behind a 10 metre long bar, the first of its kind in the UK.
Open to the public from 12 noon, 7 days a week
Queens Yard, Hackney Wick E9 5EN
www​.howl​ing​hops​.co​.uk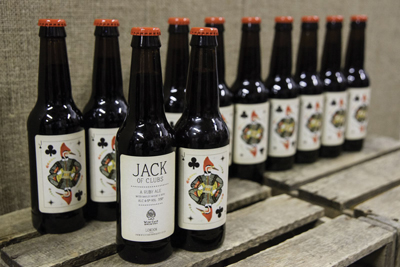 Wild Card, Brewery and Tap
Wild Card Brewery was founded on the back of a hobby that got way out of hand! Starting out as cuckoo brewers trading on the back of a personal credit card, the outfit is an unlikely success stories that punches well above it's weight. With the backing of peer-to-peer lending from local supporters, the brewery moved into it's own site in Walthamstow in January 2014 where it operates a six brewers barrel kit.
At the weekend, they close the brewery and open the bar! The bar sells a full range, plus an ever-changing selection of stuff they love from other microbreweries. If beer isn't your thing, they also have a range of ciders, spirits and wine. If you're in a rush, or having a party you can buy bottles of Wild Card Brewery beer to takeaway and if you're hungry DoughBro Pizza serve up awesome wood fired pizza from the car park most weekends….
And if you're really getting into the idea of making craft beer yourself, you could participate in a ​"Brew a Beer experience day" – £89 for a full day of mashing, sparging and boiling up the perfect brew.
Shernhall Street, Walthamstow, E17 9HQ
www​.wild​card​brew​ery​.co​.uk
The craft beer revolution has not been restricted to just London though! The Beer Awards were officially launched at Craft Beer Rising 2016, the UK's largest craft beer festival, highlighting its global popularity.
UK winners included: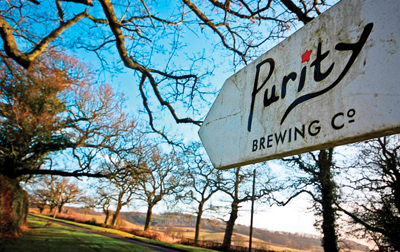 Purity Brewing Company
Based on a working farm in the heart of the beautiful Warwickshire countryside, Purity was established in 2005. Committed to brewing beer with a conscience, their mission is to: brew great beer without prejudice, with a conscience and with a consistency and an attention to detail, which is second to none.
Purity beer can be purchased throughout the UK (check website for details), online or from their brewery shop. Purity also offer a ​"Puritan" membership scheme and brewery tours.
Upper Spernall Farm, Warwickshire, B49 6JF
www​.puri​ty​brew​ing​.com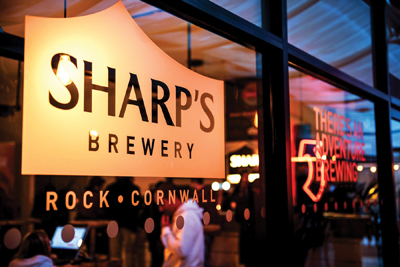 Sharps Brewery
Sharp's Brewery was founded in 1994 in Rock, Cornwall by Bill Sharp. His mission from the outset was to make exceptional beer on the North Cornish Coast.
Sharp's beer can be purchased from hostelries throughout the UK (check website for details), directly from the on site brewery shop and alongside a range of craft beers at the Sharp's pub; The Mariners in Rock, Cornwall; a collaboration with Chef Nathan Outlaw.
Rock, Cornwall PL27 6NU
www​.sharps​brew​ery​.co​.uk
And for East Sussex readers now craving a craft beer, we have our very own selection of independent brewers to choose from, including: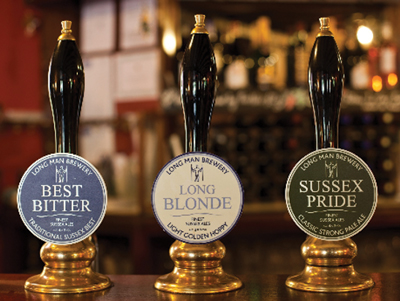 The Long Man Brewery
The Award Winning Long Man Brewery is based in the Heart of the South Downs National Park. Their beers are available throughout the UK (check website for details) and can also be purchased online.
Church Farm, Litlington, East Sussex BN26 5RA
www​.long​man​brew​ery​.com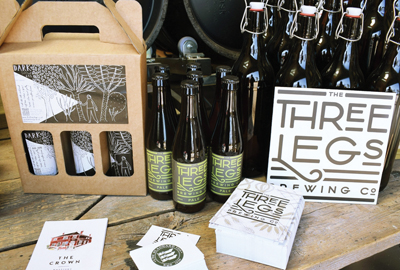 The Three Legs Brewing Co
Three Legs Brewing Co. and tap located in Broad Oak, Rye. Also selling a small selection of hand picked wines and locally sourced apple juice, the Tap is open Thurs – Saturday (check website for details).
Udimore Road, Broad Oak, Rye, TN31 6BX
www​.thethree​legs​.co​.uk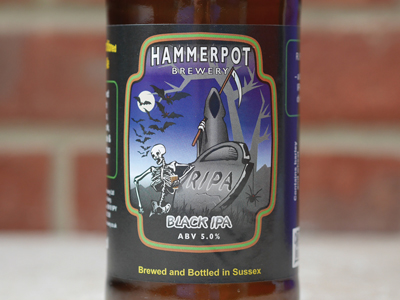 Hammerpot Brewery
Founded in 2005 by Lee Mitchel, Hammerpot ales are truly Sussex born and bred. The ales are brewed near the tiny hamlet of Hammerpot, just outside Arundel, using water from the South Downs and carefully selected hops, malted barley and wheat. Production is sustainable too –from traditional hand bottling through to ensuring the spent grains from production become feed for animals on the local farm.
Many of the ales are named after local and historic events, which are an important part of Sussex heritage. They can be found in public houses and independent retailers across the south of England and can also be purchased online, at farmers markets and at ​"pop-up pub" (check website for details).
Arundel Road, Poling, West Sussex BN18 9PY
www​.ham​mer​pot​-brew​ery​.co​.uk